SERVE seeks festive and sociable volunteers to assist us at our upcoming Christmas markets around Cork City.
The markets will take place on Nov 27th, Dec 10th, 11th, 17th and 18th as well as a few Tuesday and Thursday mornings throughout the month of December. 
Volunteer roles are diverse for e.g. advocating, facilitating kids' activities etc.
Our volunteer recruitment is ongoing.
Please continue reading for more details and fill out the form to sign up!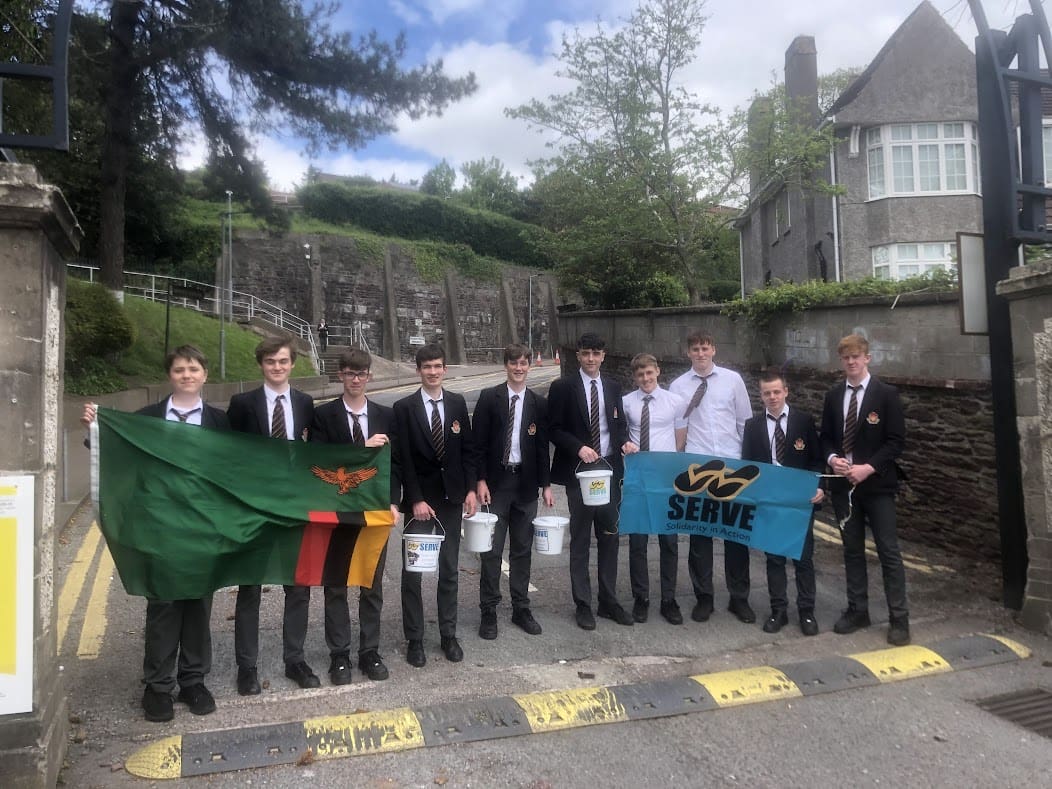 The purpose of the stall will be to sell our handmade gift items from Zambia and Thailand, and our Solidarity Gifts support our ongoing projects in the communities we support in the Global South. We also want our volunteers to enthusiastically share the work of SERVE. There will be relevant training provided and previous knowledge of our work is not essential.

SERVE Programmes Manager, Paula Quigley explains, "COVID affected us greatly and with restrictions changing, we're taking every opportunity to host events or to be at events. These events help us advocate and fundraise for our partners in India, Mozambique, Zimbabwe and many other countries in the Global South. We're a small team and we need all the help we can get."
Having skills like face painting, balloon modelling etc are desired, not essential. Volunteer roles are diverse for e.g. ushering, advocating, facilitating kids' activities etc.
Paula adds, "We have close to 20 years of experience working with volunteers and cannot emphasise enough the impact volunteers have on our work. At this time, we need all the volunteers we can for different events this year. If you have few hours to spare, please get in touch with us and we can offer people different volunteering opportunities based on their interests."
At these market events, volunteers will be required to have a friendly manner with everyone and spread festive cheer to encourage people to buy our ethical gift options for Christmas, however sales skills are not a requirement.  
Training will be provided prior to the events to provide you with knowledge of SERVE's work. If you have few hours to spare on these dates, please contact us at kayleigh@serve.ie and we can offer you the dates that suit you best to help us out! 
The recruitment process includes filling out an application form online, an informal interview and ID check. We hope people of Cork will show up to help us at events that will have a great impact on our advocacy and fundraising activities.
Christmas hats and tinsel are optional but encouraged! 
Eligibility criteria:

Must be above 18yrs
The ideal volunteer will have an interest in learning about SERVE to communicate details of the work to others.
You are enthusiastic, have strong interpersonal skills, are self-motivated to fulfill different tasks without close supervision.
Time and commitment required for this role:

Flexible and completely around your own schedule
Volunteers will be provided with induction training, support, advice and recognition.
Volunteering benefits:

Get to work on communication skills and develop fundraising experience for a busy charity. You can definitely add this experience to your CV, SERVE will provide reference.
Subscribe today for free and stay up to date with our latest news and events.