Meet the SERVE Team
We are a small team of dedicated and committed professionals, who are here to help make a difference. Please feel free to contact any of us or call the office to talk directly +353(0)21 435 8800 Ext. 204.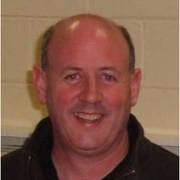 Gerry O'Connor
Chairperson, Board of Directors
Chairperson of the Board of SERVE.
Member of the Redemptorist Congregation.
Gerry completed assignments working with GOAL in Sudan, Angola, Rwanda and Ethiopia. Worked in the state of Piaui, in the northeast of Brazil with the Redemporists between 1995-1997. Former member of the Advisory Board to Irish Aid. Chairperson of the Audit Committee of the Department of Foreign Affairs from 2004 to 2009
After which Gerry become Chairperson of Saint Ultans education and childcare project in Cherry Orchard, Dublin. Director of the Regeneration Board for Cherry Orchard, Dublin 10. Faculty member of the Youth Studies Ministry Programme. Actively involved in parish work and community development work in Cherry Orchard, Dublin 10
Board member of Aidlink. SERVE leader to Brazil, the Philippines, South Africa and Mozambique.
Contact Gerry: gerry@serve.ie
SERVE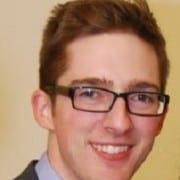 John McCarthy
Development Programme Manager
John is responsible for the management of the SERVE Development Programmes ((SDP) and a 3 year Irish Aid programme with Young Africa Zimbabwe and Mozambique, focused on building their ability to offer holistic training to young people. He also works with Young Africa to expand their model in southern Africa.
John also manages the following Development Programmes;
Mavambo Trust project for Dublin Province of Redemptorists in Zimbabwe
APD Disability Awareness Programme in India
The Tapologo HIV/AIDS Programme for Dublin Province of Redemptorists in South Africa
The Tsholofelo Community Skills Programme for the De La Salle Brothers in South Africa
Liaising with SERVE's partners on funding, monitoring and evaluation, reporting and strategic planning issues.
Undertakes monitoring and planning visits to partners in India, Mozambique, South Africa, and Zimbabwe.
MA in International Relations, University College Cork, 2005
SERVE Volunteer Programme leader in India from 2009 to 2012.
Contact John: john@serve.ie
SERVE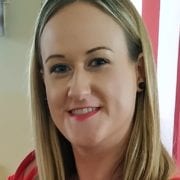 Paula Quigley
Programmes and Administration Manager
Paula is responsible for ensuring the future development and sustainability of SERVE. She oversees the successful running of volunteer programmes, fundraising events, and future initiatives. She also ensures that legislative requirements are met and best practices and procedures are in place to ensure maximum efficiency and transparency for key stakeholders and the public. She is also responsible for the general management and ensuring the day-to-day running of the office in Cork including line management, finances, and reporting.
SERVE Garda Vetting Liaison Officer
SERVE Data Protection Officer
SERVE Safeguarding Designated Liaison Person
Member of the Dochas Safeguarding Working Group and Comhlamhs' Code of Good Practice Network.
Development experience in Zambia, Mozambique, South Africa, and the Philippines.
Contact Paula: paula@serve.ie
SERVE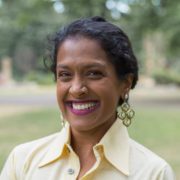 Joanna Dukkipati
Communications Officer
Jo is responsible for SERVE's overall brand recognition and day to day communications and marketing activities including fundraising campaigns, volunteer programmes, development education, oversees work with our partners and our development programmes. She also manages and creates content for our social media and newsletters.
Since 2008, Jo has worked for SERVE in different roles in Belfast, Zimbabwe and Cork. She was the Volunteer Progrmame leader in India in 2010 & 2011.
Jo has a BSc In Public Relations.....
Volunteer experience in India, Mozambique, Zimbabwe and Ireland.
Contact Jo: joanna@serve.ie
SERVE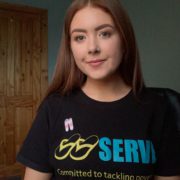 Nollaig Hulme
Global Citizenship and Volunteer Coordinator
Nollaig is responsible for developing and implementing SERVE's volunteering options in both Ireland and overseas, including the flagship SERVE volunteer programme as well as school immersion programmes.
Nollaig has been an active mentor in our virtual Think Global Act Local programme created in response to covid-19 travel restrictions. She is a member of our European Solidarity Corps group currently turning Scala into a Sustainable Youth Village for Cork City.
Nollaig is a member of the steering committee for the Comhlámh Code of Good Practice, promoting responsible and ethical overseas volunteering.
Nollaig is currently finishing her Masters in International Relations in UCC.
Volunteer experience in Mozambique, Vietnam and Ireland.
Contact Nollaig: nollaig@serve.ie
SERVE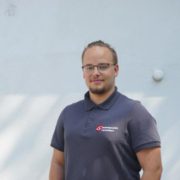 Robin Damaschke
Long Term Volunteer
Robin, from Cologne, is volunteering with SERVE for one year from Sept 2021 - Aug 2022. During his time here he will be living and working in Scala, Cork. He will be supporting us in fundraising, volunteering and administrational work.
When he completes his volunteer year with us in Ireland, he would like to study music and event management in Germany.
We are delighted to have Robin supporting the team for 2021/2022.
Contact Robin: robin@serve.ie
SERVE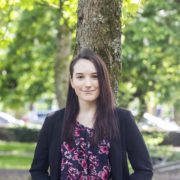 Catriona Reid
Programmes and Advocacy Intern
Catriona is interning with us from March - August 2022 as part of her BSc in Government and Political Science from UCC. Her background is in political volunteering and environmentalism. She will be responsible for assisting with day-to-day communications, marketing, content creation, and advocacy. Her main areas of interest are climate change and sustainability and she is passionate about social and climate justice. She will also be a mentor for the 2022 Think Local Act Global hybrid programme where she hopes to share the lessons she has learned throughout her degree with TGAL participants.
Contact Catriona: editor@serve.ie
SERVE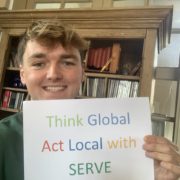 Dan Lynch
Programmes and Fundraising Intern
Dan is interning with us from March – August 2022 as part of his BSc in International Development and Food Policy at UCC. Dan is passionate about global development issues such as climate action, human rights, and food insecurity. Dan was first introduced to SERVE during the summer of 2021, by taking part in the SERVE 'Think Global Act Local' global citizenship education programme. Through this he was able to volunteer with SERVE by teaching online conversational English classes with Vietnamese children and young adults through SERVE's partner, the Centre for Sustainable Development Studies in Vietnam. During his time working with us, he will be helping to run the SERVE volunteer and global citizenship education programmes and fundraising events, particularly with administration, facilitation, and content creation.
Contact Dan: community@serve.ie
SERVE