SERVE works with one partner in Mazabuka, Zambia.
The town of Mazabuka is located in the Southern Province of Zambia, almost 200 kilometres southwest of Lusaka, the capital of the country. Around Mazabuka there are many commercial farms and plantations, the largest of which is the sugar cane plantations, which provide seasonal work for many people. The majority of people, however, live on subsistence agriculture, growing and consuming maize, beans, cabbage and tomatoes. The average salary is between 250,000 and 300,000 Kwacha (approx. €60) per month, which is just enough to supply food for a family of six without considering the cost of rent or school fees. The reality is that many of the population in Mazabuka survive on a lot less. Many people are struggling with poverty and illness and cannot manage to feed their families. The greatest cause of death in Mazabuka is HIV/AIDS, with a prevalence rate of 17% (higher than the national average of 15.2%[1]). The average life expectancy in Zambia is 42 years old. Such a low life expectancy results in an increased number of orphans, who end up living on the streets. Others are cared for by relatives or "family friends". However, the guardians are often neglectful and/or take advantage of them, forcing them to face the difficulties of life alone. Many children, whether they are orphans or not, do not have the opportunity to receive an education and as such are in a very vulnerable position. Their situation often leads to alcoholism, drug addiction, which are becoming more common in Mazabuka, and prostitution which exacerbates the HIV/AIDS pandemic.
SERVE began working with the St. Bakhitas Association in 2008. SERVE became known to the St. Bakhitas Association through its youth leadership training programmes for young people in Zimbabwe. The Association invited SERVE to offer input and advice so as to help develop its youth programme. SERVE are working with the St. Bakhitas Association to help provide youth infrastructure and to train key St. Bakhitas Association personnel and young people to implement youth leadership training programmes based on the model developed by SERVE in Zimbabwe. In 2011, SERVE sent skilled volunteers to St. Bakhitas to train young people and community leaders in a Youth Leadership Training Programme.
Active and Completed Projects in Zambia
St. Bakhita's Community Centre
Location: Mazabuka, Zambia
Partner: St. Bakhita's Association
Funding: €25,715
In 2010, SERVE & Electric Aid funded the construction of a Community Centre for young people in the town of Mazabuka. SERVE volunteers were involved in the construction of the Centre. The Centre is multi-functional – it hosts a youth club, a library and study centre, offers counselling for teenagers affected by alcohol & drugs and hosts residential seminars on HIV/AIDS. It is being used by 250 young people each week. In 2011, Irish volunteers trained local leaders in the "Meitheal" youth leadership training programme, which is now run from the Community Centre.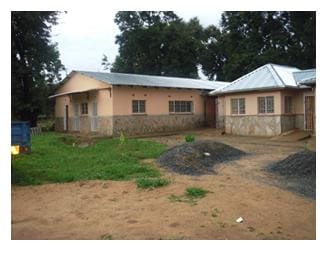 Luyando Farm Development
Location: Mazabuka, Zambia
Partner: St. Bakhitas Association
Funding: €27,180 (funded by Misean Cara & SERVE)                       
Status: On Track
Seeking to implement the next phase of St. Bakhita's Strategic plan for 2011-2016 the following work needs to be completed for the development and improved productivity of the Luyando farm. The main activities to be undertaken for the piggery are:
(1) Building work for the construction of the piggery undertaken
(2) Stocking of pigs
(3) Purchase of feed, antibiotics, disinfectants for sows, piglets, weaners and fatterners
(4) Hiring of construction labourers, veterinary service, consultants and trainers.
The main activities to be undertaken for the delivery of the irrigation system are:
(1) Purchase of water pump and irrigation pipes
(2) Testing of water depth, renovations of water reservoir and Iinstallation of irrigation system
(3) Hiring of skilled labourers for installation of irrigation system
Donate to Projects in Zambia