SERVE launches 'Skills for Youth Resilience Programme (SYRP 2021 -2024)'
The SYRP is in partnership with Young Africa in Zimbabwe and Mozambique.
SERVE has launched a new programme to tackle the unemployment crisis faced by the marginalised young people in Zimbabwe and Mozambique. This programme aims to build their economic and emotional resilience.
"The bamboo that bends is stronger than the oak that resists." – Proverb
This proverb captures the tenacity of the young people with whom we work through Young Africa. Young Africa runs skill training centres throughout Southern Africa, empowering thousands of young people to become employable and entrepreneurs.
Since 2007, SERVE has been sending volunteers to Young Africa. Our previous SERVE Development Programme (SDP) ran from 2018 to September 2021. Through the SDP, young people had access to develop their technical, entrepreneurial and life skills training. 
The programme also focused on capacity building for the staff of Young Africa. 
Due to the positive impact of the SDP, and as a response to the growing youth unemployment crisis, SERVE has established the Skills for Youth Resilience Programme (SYRP 2021 -2024) in Zimbabwe and Mozambique in collaboration with Young Africa.
The primary goal of SYRP is to provide holistic Technical, Vocational Education and Training (TVET) for 5000 marginalised young people age 18 to 35yrs that is both affordable and effective. Another important highlight of this programme is the establishment of an Entrepreneurship Hub to nurture aspiring entrepreneurs and assist them in achieving economic independence.
This project will be supported by Irish Aid's Civil Society Fund, support from public donations to SERVE, other donor groups in Ireland, and Young Africa's donor network.
WHAT WILL THE SKILLS FOR YOUTH RESILIENCE PROGRAMME DO?
Invest in training infrastructure and equipment to improve the standard of training and align it with industry demands;
Improve access for the most vulnerable youth through a Scholarship Programme;
Support entrepreneurship through the establishment of a Youth Entrepreneurship Hub at YA Zimbabwe and provide business start-up kits to graduates in Zimbabwe and Mozambique;
Support core HR needs at Young Africa especially in the area of Life Skills;
Align the training curriculum with the 'Greening TVET Agenda';
Support extensive capacity building across the Young Africa network;
Link the SERVE International Volunteer Programme with the SYRP when international travel restrictions are lifted.
WHAT WILL THE SKILLS FOR YOUTH RESILIENCE PROGRAMME ACHIEVE?
Improved access to TVET;
Improved levels of employment;
Establishment of successful micro-enterprises;
Increased income levels;
Increased savings levels;
Improved emotional wellbeing and core skills;
Improved training capacity levels of staff at Young Africa;
Bridge the Global North-Global South divide through SERVE's International Volunteering Programme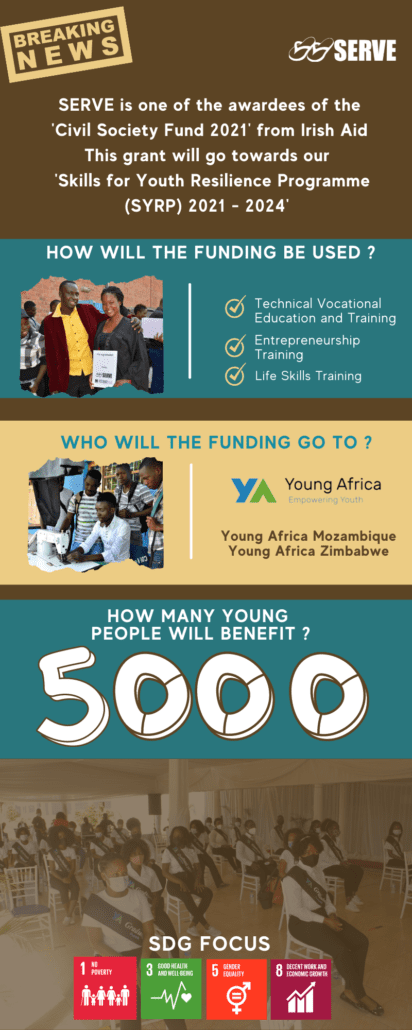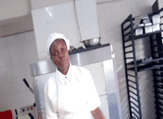 ANA MARIA REGINALDO, 27, resides in Manga, close to the Young Africa campus. She was aware of Young Africa and decided to enrol after hearing her friend speak highly of the Catering course and the opportunities. She is now refining her skills in this reputable hotel but has not abandoned her dream of setting up her own business.
Read More »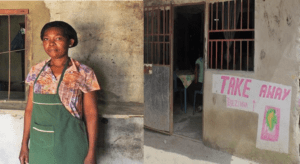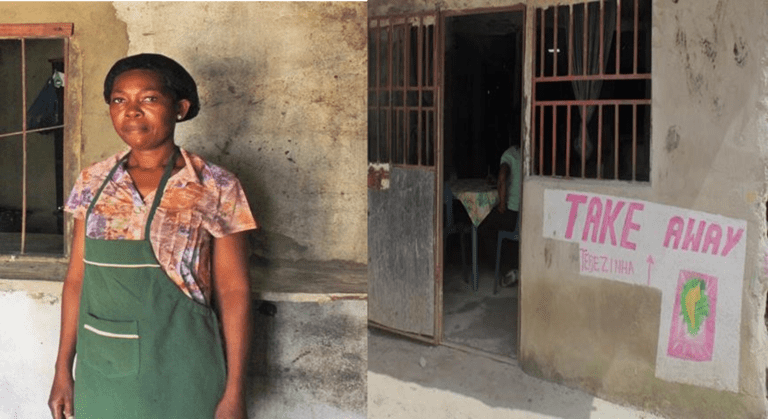 Teresa Joana Tito, lives in Beira, with her husband and young children. Before training at Young Africa Mozambique, she sold fruit and vegetables to satisfy her family's financial needs. Her dream was always to run her own take-away, Teresa enrolled in the Catering course at the Beira Campus. She attended training from January to June 2018. During the training, she received practical and theoretical lessons, entrepreneurship training, and life skills education.
Read More »
Support from generous donors like you help to sustain our programme for the economic welfare of the youth and to help aspiring entrepreneurs in Zimbabwe and Mozambique