SERVE works with 6 partners in two locations in India – the city of Bangalore and the town of Thodupuzha in Kerala state.
India has an estimated population of 1.2 billion people. Despite huge economic growth in recent years, which has seen the Indian economy become one of the largest in the world, poverty and inequality remain huge problems in this vast country. India ranks 134th in the United Nations Human Development Index, and there are more people living in extreme poverty in eight of India's poorest states than in 22 sub-Saharan African countries. India is a country of huge contrast and while many live comfortably, hundreds of millions of people are affected by vulnerability and poor livelihood security.
SERVE's work in India is focused on the areas of disability, leprosy, HIV/AIDS and orphaned children. Our partners include:
1. APD
APD has been working in the Indian city of Bangalore since 1959 to facilitate the needs of seriously disabled people, to recognise their potential and help rebuild their lives and integrate them into mainstream society. At its main campus in Bangalore, APD runs the following services:
A school for children affected by physical disability, ranging from mild to severe;
A programme for children affected by learning disabilities, ranging from mild to severe;
A vocational training unit – including IT, Physiotherapy, orthotics, sewing and career guidance;
A treatment and training centre for people who suffer Spinal Cord Injuries – including disability management, training of family members & counselling;
A large horticulture programme which provides employment for people with disability;
As the majority of India's disabled population are located in rural areas APD runs a 'rural rehabilitation project' which cover 150 villages directly and 100 villages indirectly by networking through local authorities. APD focuses its work on networking and advocacy, skills training, education and employment, therapeutic Services and wheelchair services provision for people affected by SCI. To tackle the significant issue of stigma APD does extensive work on advocacy, awareness raising and encouraging people with disabilities and their families to lobby local government to improve service provision. Between its intervention programmes, screening programmes and advocacy work APD is working with over 12,000 people annually.
2.  MORNING STAR
The Morning Star Learning Centre is based in the city of Bangalore which has a population of 6.2 million. There is an estimated 100,000 street children in Bangalore alone.[1] Many of these children are orphans and many have been abandoned by their families, or have run away from their families. The Morning Star Learning Centre project provides care and education for these most vulnerable of children at its Centre on the outskirts of Bangalore. The Learning Centre has been in existence since 1991 and it currently provides care and education for 80 boys between 4 and 22. Twenty of these boys have physical or intellectual disabilities.
3. JYOTHI SEVA
The Jyothi Seva society is dedicated to the education, rehabilitation, and care of visually impaired children. It achieves this through primary education of children which delivers the standard curriculum alongside skills training for the visually impaired which includes classes in Braille, mobility and computers. Jyothi Seva also offers a home and vocational training for visually impaired children, while also providing for extra-curricular activities in music, theatre, arts and crafts.
4 – SUMANAHALLI
Sumanahalli is a leprosy and HIV rehabilitation centre in Bangalore. This centre works to fully integrate those who have been affected with leprosy into mainstream society through treatment, education and employment. In order to develop employment prospects they also actively educate and engage in skills training. Sumanahalli has established three manufacturing units which produce candles, leather goods and garments which are sold overseas.
Sumanahalli also provides services for those with HIV by providing both ART treatment/rehabilitation and life-skills training for people under its care.
5. MOTHER & CHILD
At the Mother and Child foundation, which is located near the town of Thodupuza, Kerala, a home is provided for women and children.  These women are often single mothers or mothers abandoned by their husbands and families, who are unable to look after themselves, and would otherwise be living on the streets. Many of the children at Mother and Child are orphans who would otherwise be homeless. Mother & Child Foundation provides shelter, education and skills training to 168 children and 20 mothers and is focused on helping people to develop the skills and confidence to live independently.
6. DIVYARAKSHAKA
Divyarakshaka is a social and charitable, society based approximately 4km from the small town of Thodupuzha in Kerala state.  Divyarakshaka works to care for 150 mentally ill men who are victims to the stigma of mental illness which has rendered them homeless and has excluded them from their families and communities. The men receive medical care, good food and support from Divyarakshaka staff. SERVE are committed to developing an Occupational Rehabilitation unit to provide more activities for the men.
7. PROJECT VISION
In 2013, Project Vision was initiated with a view to promoting eye donation and to enable visually impaired persons live a full life.India is home to the world's largest number of blind people, with 15 million people affected. Approximately 400,000 of these are children and it is estimated that over 50% of blind children die within two years of becoming blind. There is a tragic combination between poverty and blindness – poverty can cause blindness, and blindness can cause poverty.
Project Vision has set itself two main goals. First, it is running a campaign to enroll thousands of people in Bangalore for eye donation, and to use this Project as an example for the whole country. If more people signed up for eye donation, India could in fact be a net exporter of corneas. Second, it aims to help the poorest members of society (rural and suburban) access cataract operations, cornea transplant and be informed of preventative measures which reduce the risk of poor eye health. Project Vision has made significant progress to date in terms of governance, partnerships, networking and technical collaboration. SERVE are committed to helping Project Vision meet its objectives.
Active and Completed Projects in India
Essential Equipment for Mother Elizabeth School for the Visually Impaired
Location: Meghalaya State, India
Partner: Jyothi Seva Society
Funding: €12,685 (funded by Misean Cara & SERVE)                    
Status: Beginning July 2013
The overall goal of this project is to provide education to blind and visually impaired children in the Jiantia Hills District of Meghalaya State, India.
This will be achieved in 5 stages:
(i) the construction of a primary school (underway) and resourcing the primary school (focus of this application);
(ii) construction of a boarding block;
(iii) construction & resourcing of a secondary school;
(iv) construction of support facilities, boundary walls etc; and
(v) Early Intervention Programme rolled out at District Level.
This project is focused on the resourcing of the soon to be completed primary school at Nongbah village. The school is expected to open in June/July 2013 and needs to be properly resourced in order to provide a high quality level of education to blind and visually impaired children. There is a large list of supplies and equipment needed but this funding will cover:
1. Basic Teaching Aids – for Braille teaching, orientation and mobility
2. 20 Braillers – braille typewriters
3. A 7-seater Bolero Jeep that is essential for transportation of children in a rural area with poor infrastructure, where there is no public transport.
Mother & Child Home Essential Utilities
Location: Kerala, India
Partner: Mother & Child Home
Funding: €11,370 (funded by Misean Cara & SERVE)
Completion Date: November 2013
The aim of the project is to strengthen MCF's ability to holistically care for 124 orphaned
and vulnerable children and 16 vulnerable young mothers and/or pregnant women.
The funding grant will be used for three activities:
1. Purchase and installation of a Kirloskar 30KV generator for use during power cuts and power outages;
2. Installation of an incinerator that can handle all waste material from MCF in a safe, hygienic and environmentally friendly manner; and
3. Covering of roof area at one building on the MCF campus to provide additional living space for young children under the age of 5
Sumanahalli Housing for Leprosy Afflicted Families
Location: Bangalore, India
Partner: Sumanahalli
Funding: €28,845 (funded by Misean Cara & SERVE)
Completion Date: November 2013
Status: Completed
There are 40 houses for families affected by leprosy on the Sumanahalli campus. All of these houses are in very poor condition and require urgent work or the current residents may have to be moved elsewhere – away from access to medical care, employment and the support structures on which they rely at Sumanahalli. This project application is seeking funding to fully renovate 20 of these houses. The 20 targeted houses are those in the poorest condition. Only 16 of these houses are currently being used – the remaining 4 are deemed unsafe for habitation. The
project is a construction project and funding will be spent on the following renovation work:
improved brickwork, plastering, laying new concrete floors, replacing roofing materials, installing new doors and windows, painting and replumbing each house.
APD Education Programme, Year 2
India –  APD Education Programme for Disabled Out of School Children Year 2
Location: Bangalore, India
Partner: Association of People with Disability
Funding: €13,898
Completion Date: June 2013
The Association of People with Disability (APD) has identified approximately 80 children with varying types and degrees of disability who are not attending school. This project will tackle the problem of lack of education for 60 of these children by working with them intensively for up to a two year period so they have the ability and confidence to attend and perform well in mainstream schools, or alternative training or education programmes. The Programme will have 2 streams – non-formal education (NFE) for younger children or children with serious disabilities and Secondary School Leaving Certificate (SSLC) for older children who have a higher aptitude for learning. APD will engage in work with local schools and vocational training centres to prepare them to receive graduates from the programme.
The programme's three intervention streams are: 1) Education and disability support for disabled children; 2) Empowering parents to care for and be advocates for their children; and 3) Promotion of inclusive education through capacity building of local schools and vocational training organisations to prepare for disabled children in the classroom. (Co-funded by Misean Cara)
Mother & Child Foundation, Kerala
Mother & Child Foundation, Educational Facilities Development, Kerala, India
Location: Thodupuzha, Kerala State, India
Partner: Mother & Child Foundation
Budget: €28,453                  Actual: €26,005 
This project was completed in December 2011 and has achieved the following key objectives:
1.) Completion of significant repair work to the roof which was leaking and causing a health and safety concern. This was making current living conditions very difficult and was causing corrosion to some of the pipe work;
2.) Completion of redesign work of the roof to include the addition of a third floor to develop a dedicated education, study and skills training area at the Mother & Child Centre. This has helped to tackle the overcrowding problems in the Centre as ground floor and second floor classrooms were doubling up as dormitories. The new floor has been partitioned to have classrooms, study facilities and a workshop unit providing employment and skills training to young mothers (sewing, embroidery and production of clothes with the support of an Italian donor).  The project has benefitted 160 people in total.
Divyarakshaka Home for men with mental disability
Location: Kerala, India
Partner: Divyarakshaka
Funding: €60,435
In 2010, SERVE (with support from Misean Cara) constructed a new wing to the Divyarakshaka project. This project is providing treatment and care to 160 men with mental illness who have been abandoned by their families. Most of these men had previously been living on the streets. The building work effectively doubled the size of the project and dramatically improved living conditions for these men. The next stage of this project will be focused on developing Occupational Rehabilitation facilities for these men.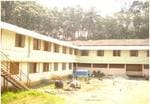 Donate to Projects in India