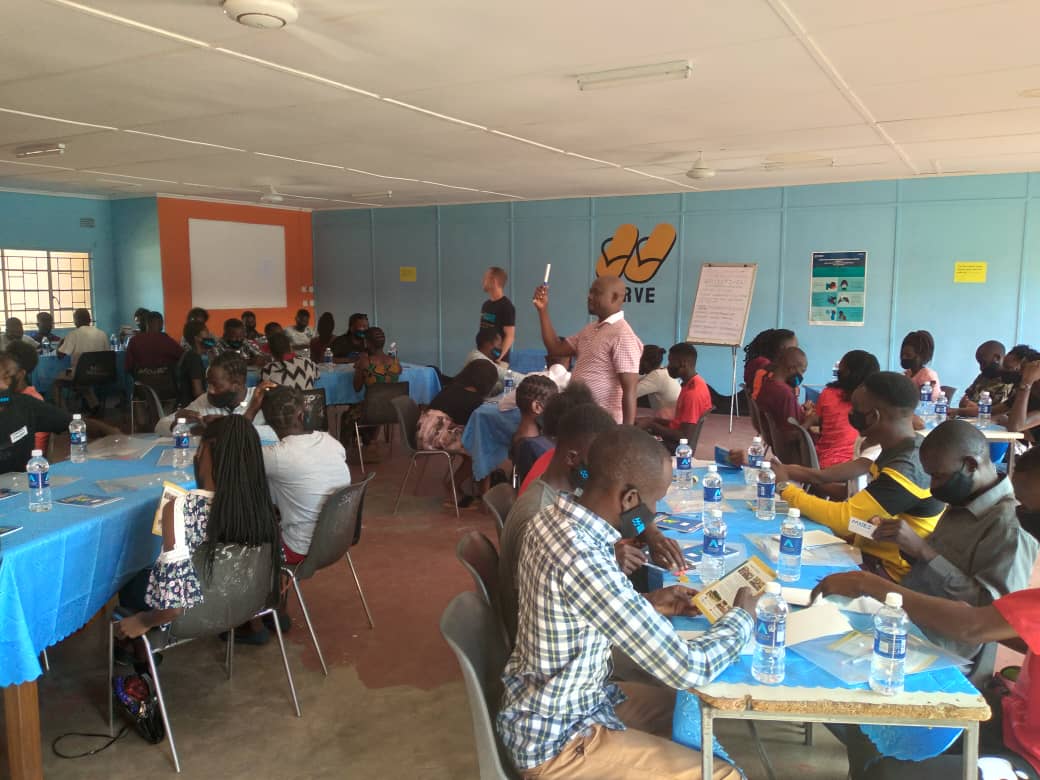 Leadership and Life Skills Workshop in the Assumption Parish Youth Centre
In March 2021, SERVE funded a three-day leadership and life skills workshop.
The workshop was facilitated  by fantastic speakers on different topics and the feedback from participants, all ranging from 18 to 30 years of age, was very positive. The participants felt rewarded by learning skills they never knew they could learn, for example self development skills.
SERVE plans to host various types of workshops which will focus on different skill sets in the future. Through our workshops, the youth of Mazabuka have the opportunity to expand their knowledge and gain skills that will enable them to prosper in their lives.