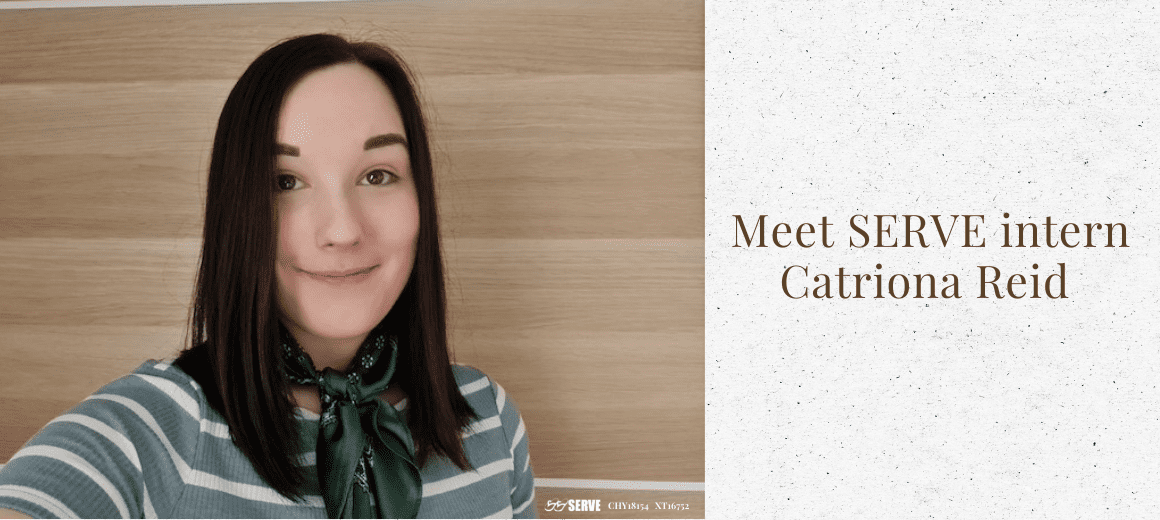 Catriona Reid shares Paddy's Day thoughts at the outset of her internship with SERVE.
St Patrick's Day has been one of my favourite holidays for as long as I can remember. I have so many happy childhood memories of the local town parade with my parents and admiring the floats and costumes and seeing the town decked out in green, white and orange. Irish people are known for being welcoming and friendly, and from my own experience that is absolutely true. 
I came to Ireland from Romania as a child and have never felt out of place here. For me, St Patrick's Day is a day to celebrate the home I made in the culture that welcomed me and to feel grateful for everything Ireland has given me. St Patrick's Day is celebrated by the Irish diaspora all over the world – its message of unity, celebration, and hope is global. I am delighted to wish everyone a happy St Patrick's Day! 
During my internship with SERVE this summer I will be a mentor on the Think Global Act Local programme where I will be teaching young Irish people about international aid and development issues on the themes of solidarity, justice, and partnership.
On the TGAL programme, and during my time with SERVE, I will keep the message of St Patrick's Day close and share the importance of global unity and harmony with those I work with and the programme participants.
I hope to achieve a deeper understanding both of my role within my new community and of how individual local actions can have a global effect. In an ever more divided and confusing world, I think it is important to reflect on those values which guide us and remember that there is far more that we have in common than what separates us.