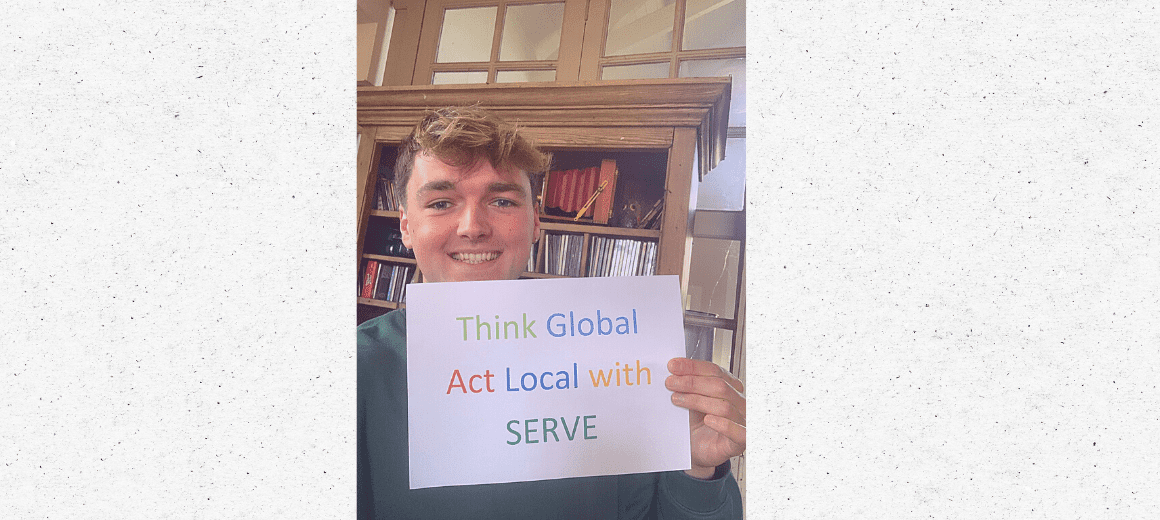 Dan Thinks Global & Acts Local with SERVE
SERVE's new intern Dan Lynch writes a reflection about participating in Think Global Act Local 2021 Programme 
Hello! My name is Dan Lynch, and I'm the new intern for the year 2022 at SERVE. During the summer of 2021, I participated in the the Think Global Act Local (TGAL) summer initiative by SERVE.
As a result of this, I was able to volunteer with SERVE, teaching online conversational English classes to Vietnamese children and young adults through the Vietnamese Center for Sustainable Development Studies.
I have met some wonderful new people through TGAL while also learning about global issues such as poverty, gender in development, social justice, quality education, and voluntary work both at home and abroad.
The highlight of my TGAL experience was the opportunity to volunteer with the Centre for Sustainable Development Studies in Vietnam.
I taught conversational English to two 12-year-old Vietnamese children as part of my volunteer experience. This was a completely new experience for me because I had never taught before, let alone to children who did not speak English fluently.
As the 8-week volunteering programme progressed, I began to develop a strong rapport with the two children and thoroughly enjoyed teaching them once I got over my initial apprehension.
TGAL gave me a thorough understanding of global development and its various aspects, as well as getting me involved in volunteer work for the first time, for which I am eternally grateful.