On World Youth Skills Day, Irish Charity SERVE highlights their international contribution to Reimagine Youth Skills Post-Pandemic.
Irish charity SERVE has supported over 5000 marginalised young people since 2018  in Zimbabwe and Mozambique through numerous programmes in partnership with a local partner called Young Africa. This is made possible with support from donations from the public, Irish Aid's Civil Society Fund and other donors such as Electric Aid and Galway City Council.
Young Africa offer technical skills training courses such as Motor Mechanics, Carpentary, Metal Works, Dressmaking and more to tackle youth unemployment. Young Africa also ensure that all students undergo training in IT skills, entrepreneurship and life skills training. SERVE has worked with Young Africa since 2008 to support the delivery of these trainings through the SERVE Development Programme.  
SERVE will work with Young Africa to begin a new programme at the end of 2021 to benefit  further 5000 marginalised youth, aged 18-35yrs before 2024. This programme will reimagine youth skills post pandemic with local expertise.
Reflections on Youth Skills Day from SERVE Volunteers
Isabel Dwyer 2018-2019
Isabel Dwyer volunteered with SERVE at Young Africa in 2018 and 2019. Isabel shares, "I was lucky enough to spend July of 2018 and 2019 on the sunny Young Africa campus in Beira, Mozambique. Each day, I discovered hopeful new corners of the campus where young people were busy practicing carpentry, dressmaking, catering, and construction, perfecting their chosen trades.
Despite their impressive mastery, many of the younger students of Young Africa seemed humble and perhaps unaware of the value of their talent.
I was glad, therefore, to learn of an integral part of Young Africa's approach, which backs practical education (in all its colourful domains) with crucial life skills training. This way, the students' education is sustainably bolstered and protected by confidence – and youth unemployment is tackled head-first."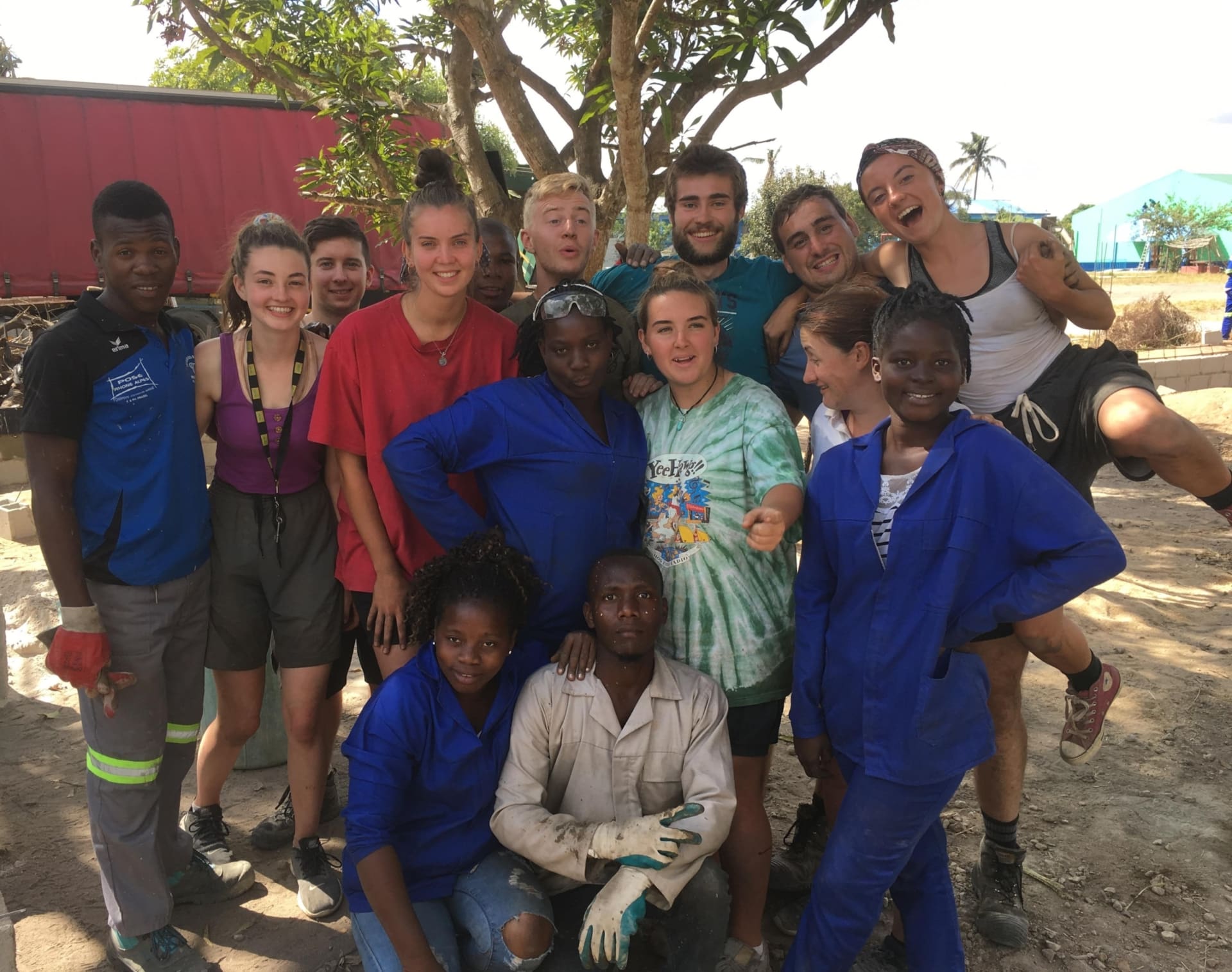 Julia Haimlinger 2019-2020
Dublin based Julia Hamlinger was SERVE's long term volunteer in Zimbabwe with Young Africa between 2019-2020. Julia explains, "I was responsible for the Monitoring & Evaluation for Young Africa International. During my year in Zimbabwe, we all had to witness Covid 19 spreading across the globe and forcing the world to shut down.
These times have more than ever highlighted the importance of giving young people access to education.
Even though our centres had to close, some course components were able to continue and students were reached through phone and online surveys. Additionally, an emergency programme was launched for particularly vulnerable students and community members. Unfortunately, I had limited contact with the youth due to outbreak of the pandemic, however, what I witnessed was their creativity and resilience and their interest and commitment to education and putting the 'we' before the 'I'. Many of the countries in the Northern hemisphere are well on their way when it comes to a vaccination programme and are slowly easing restrictions, in Zimbabwe though, cases are higher than ever and it is our turn to show full solidarity with our partners to continue access to education, skills training and avoiding further loss of livelihoods and lives."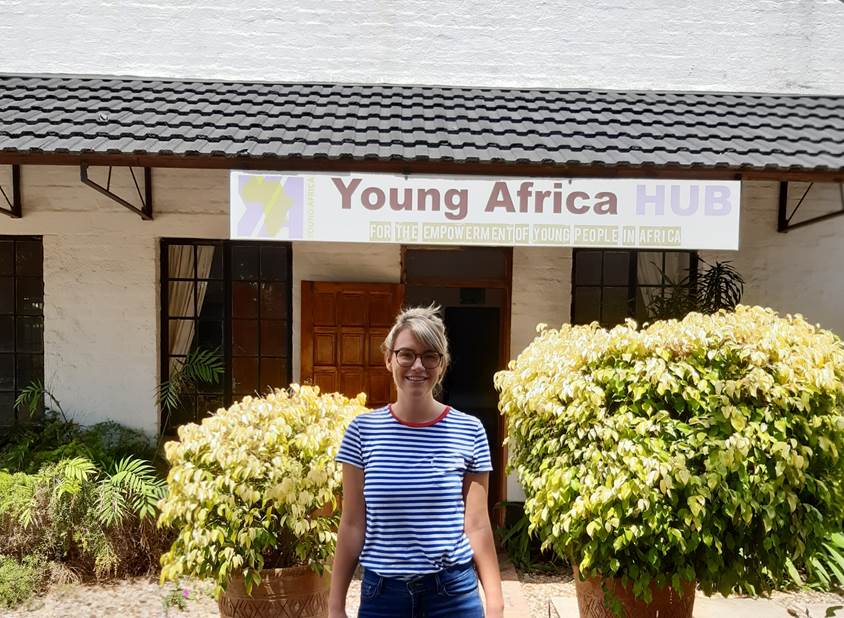 Nollaig Hulme 2018-2020
Tipperary native and now Cork-based SERVE Volunteer Nollaig Hulme, explains "During my time in Young Africa Mozambique in 2018, I observed first hand the impact of skills training for the youth. It was their sure way to live a better life. The youth are extremely motivated and determined to improve their life and the work that SERVE does with Young Africa ensures that the youth can get the best shot.
They had numerous skills training courses to choose from like mechanics, carpentary, dressmaking, construction and catering.
As a committee member of SERVE's 'Think Global Act Local Programme', we use our overseas volunteering experience to reflect on local actions and we speak about youth skills training too. No doubt, SERVE's partners pay close attention to the needs of their students and to the developing industries. In the post-pandemic era, the funding is invaluable to the future of the youth."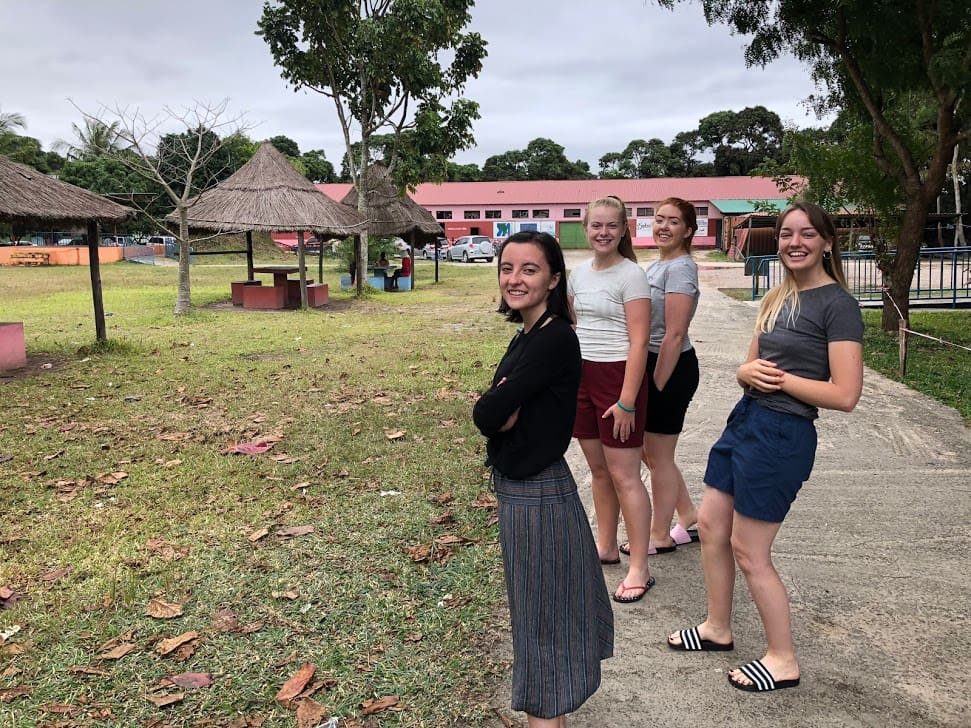 Karina McGinley 2018-2019
Donegal native Karina McGinley was a SERVE long-term volunteer based in  Zimbabwe between 2018 to 2019. Karina shares, "Through the SERVE Development Programme funds are availed to promote the inclusion of economically and socially disadvantaged youths in technical education (TVET) courses. These courses, delivered by local entrepreneurs, promote self-employability. This is critical as the countries where Young Africa operates, namely Zimbabwe and Mozambique, have small formal job markets which are further contracting owing to COVID-19.
Skills training, combined with entrepreneurship training, life skills training and on-site psychosocial support, is a powerful method of empowering youths to earn a decent income.
It is critical that policymakers continue to recognise that ongoing investment in non-formal education is an effective method of promoting a skilled workforce and alleviating the pressure for youths to engage in high-risk occupations"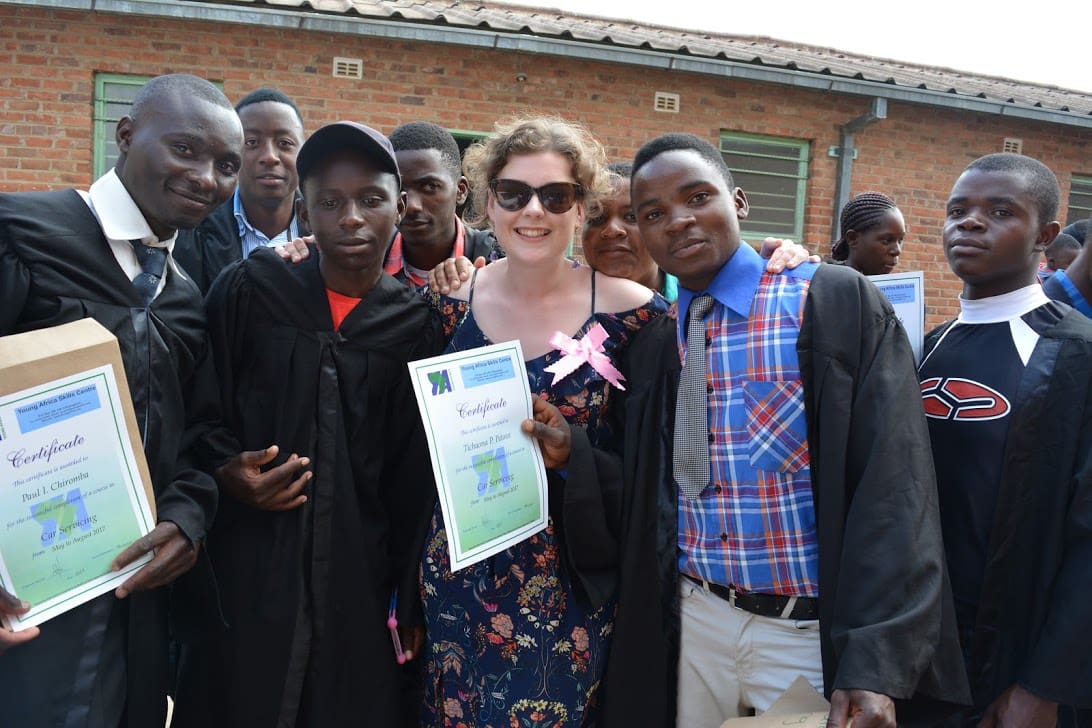 Reflection from Young Africa Zimbabwe Director Susan Madodo