Team SERVE attends Charity Summit '22
Nollaig and Catriona from Team SERVE attended the Wheel Charity Summit in Croke Park Conference Centre on June 1st '22.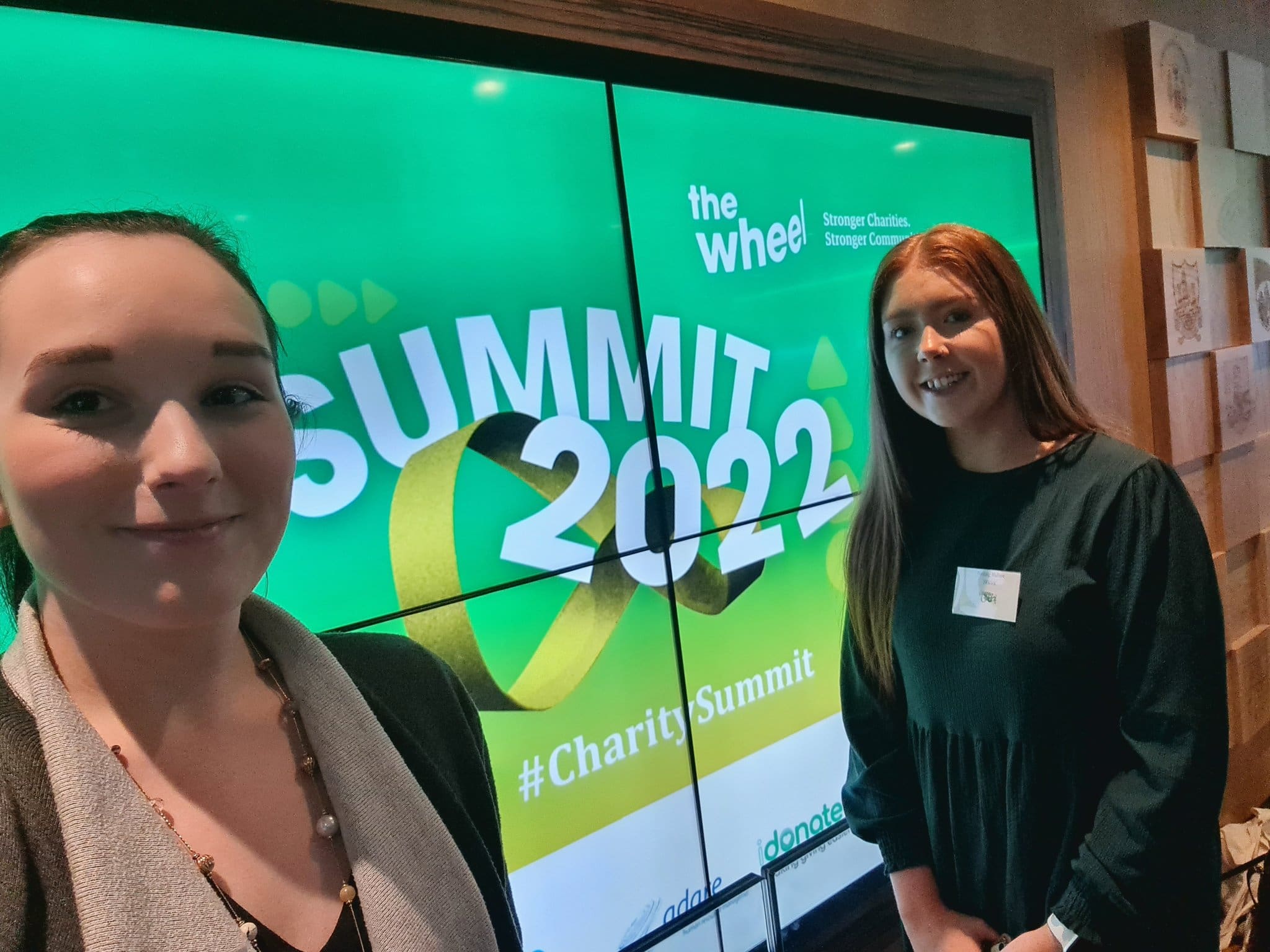 The day was packed full of insightful presentations and engaging panel discussions. From funding opportunities to discussing partnership principles which SERVE strive to include in our work, such as keeping those we serve at the centre of our work. 
Nollaig and Catriona said that it was great to meet and chat in person with members of the voluntary and community sector, share ideas and make connections. 
To close off the Summit, following an address from Taoiseach Micheál Martin, The Wheel awarded the 2021 Dr. Mary Redmond Honorary Award to the staff and volunteers of the community and voluntary sector in recognition of the hard work done by the sector in response to the COVID-19 pandemic. 
This was a key theme of the day alluded to by many speakers including the CEO of The Wheel, Deirdre Garvey. In her closing speech she talked about the difficulties faced by the Irish non-profit sector in keeping spirits up during the pandemic.
This was certainly a challenge also faced at SERVE, leading us to innovate in new ways by creating the Think Global, Act Local programme. It was truly inspiring to be in-person surrounded by so many truly inspiring people and it reminded us of the power of community in the face of hardship. 
Financial support is the best way you can help SERVE work in solidarity with our overseas partners.
Subscribe today for free and receive exciting announcements and new opportunities for active global citizenship.