By Emma Delmer and Michelle Murphy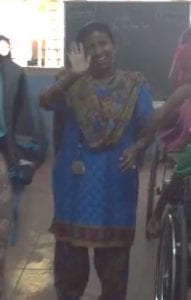 What an amazing month! We cannot believe our time in India has come to an end. We are now starting to reflect on our experience and appreciate the many people we have met and stories we have heard. We have learnt so much throughout our time here and really feel that not only did our partners APD benefit from us coming but we ourselves believe APD has taught us many life lessons.
Our weeks here are very busy but the staff here are even busier. Despite this they welcomed us into the APD community, they showed us kindness, friendship and were always willing to help when needed.
Upon entering APD we are met with the friendliest of people from the security guards who greet us with a warm good morning to the receptionist who laughs each day as we yet again approach to sign in with no pen. Lunchtime is always special as we get to talk to the lovely cook who always makes sure our bellies are full and the coffee man who ensures staff and visitors are supplied with tea and coffee throughout the day. During the day in APD we are always met with smiley faces from various staff members and students. There is a very positive atmosphere around the place!
School and Speech and Language Therapy (SLT) staff are open to suggestions and are eager to learn about teaching and SLT methods we use in Ireland. They appreciate the help and it's amazing that something so small can mean so much. They were overwhelmed when we brought in some teaching materials such as an abacus and addition cards. The SLT was equally as excited to receive SLT equipment such as sequencing cards and animal objects. However, the main thing they appreciate is the sharing of knowledge, experience and skills.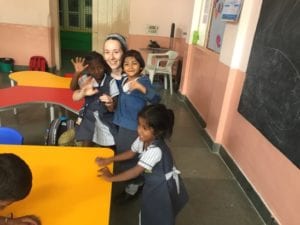 Imagine 100+ happy little faces beaming up at you every day; that is life for us in APD. From the start if the school day to the final bell it is always evident that the children love being in school. Despite the various economic backgrounds, disabilities or the hour of the day the children in APD are always positive and eager to learn. The classes in the school are integrated and diverse; each child with their own abilities and expectations. The children work together and no child is ever left behind. Their smiles and laughter never fail to put a smile on our own faces and we will really miss all of them!
The older students in the training centre are a joy to teach. It is empowering to teach a class who are so motivated to learn and participate. They are enthusiastic and driven with the ambition of employment at the end of the program. In saying this, they also love having fun and you can see the bond they have as a class.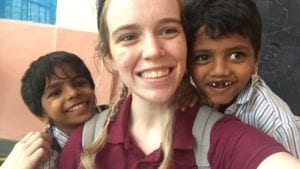 We loved being part of such an open and friendly community, and enjoyed hearing all their stories and answering any questions they may have had. People have shared stories that we will keep with us for the rest of our lives. Although these stories may not have been positive it's great to see the people are powering on despite any obstacles in their way. It's a great motivation for our own lives and will also influence our appreciation of others. We were empower to help these people in any little ways that we could, and it is amazing how something so small can mean so much.
APD was such an amazing place, it's impossible to describe without experiencing it for yourself, but take our word for it! We really appreciated the personal tokens of gratitude we've received this week including our Henna hand tattoos and a hand drawn picture by the SLTs daughter. APD has surpassed any expectations we have had; it wouldn't be the same without the incredible staff and students. We will treasure every kind gesture our APD friends have shown us along our journey with them.
It's without doubt that our last few days were emotional but memorable; we were sure to savour every moment.