SERVE's work with Assumption Parish Community in Zambia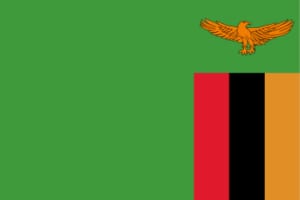 SERVE works in partnership with the Assumption Parish Community in Mazabuka, Zambia. Around 70% of the young population are unemployed in Zambia, and those employed are on very low wages. At SERVE we aim to tackle the root cause of high unemployment among Zambian youth. We also support like-minded existing or new programmes that help empower the youth and work in solidarity within a marginalised and vulnerable community, like those within the Assumption Parish Community, Mazabuka.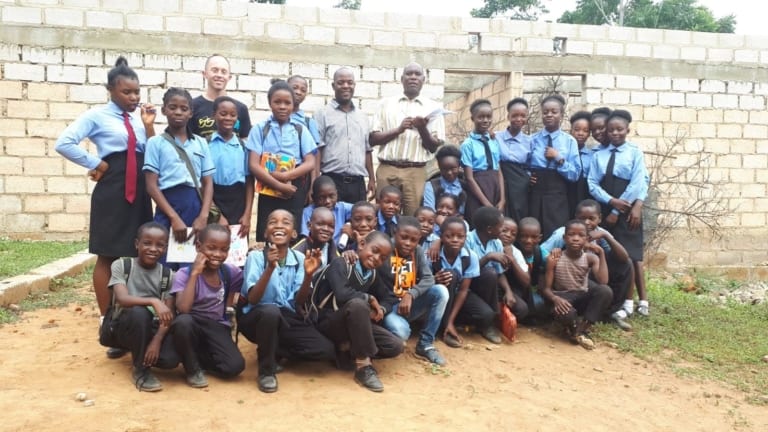 Our Development Officer, Darren Hennelly, has worked closely with the Assumption Parish Community and partners with:
St. Bakhita's (Good Samaritan) House Youth Centre
Luyobolola Primary school
Flamboyant Special school
St. Patrick's Secondary school
Lukavilla Arts Centre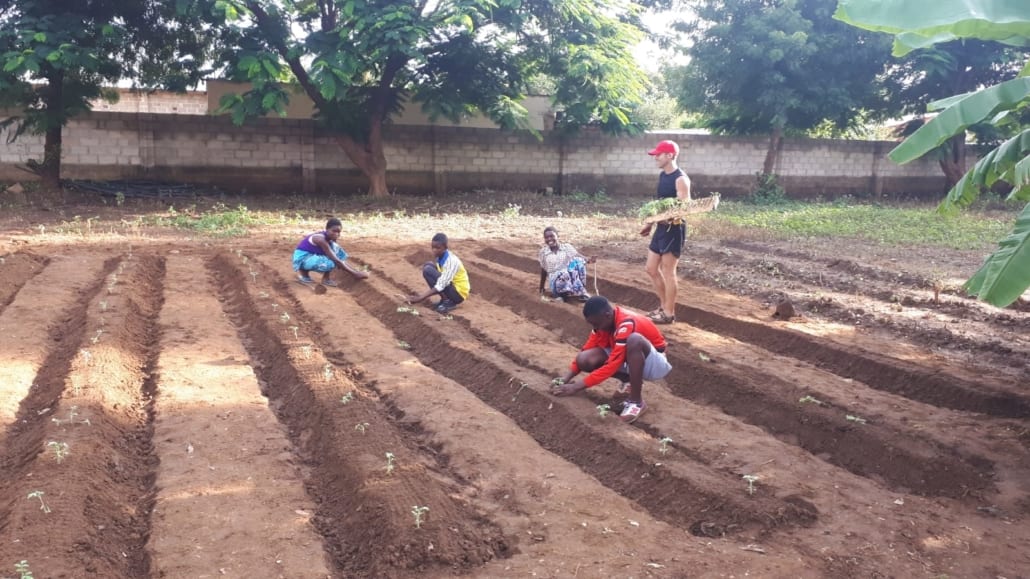 Darren helps the community by running workshops and life skills training programmes through seminars to encourage the youth of Mazabuka to be self-sustainable through education and skills training.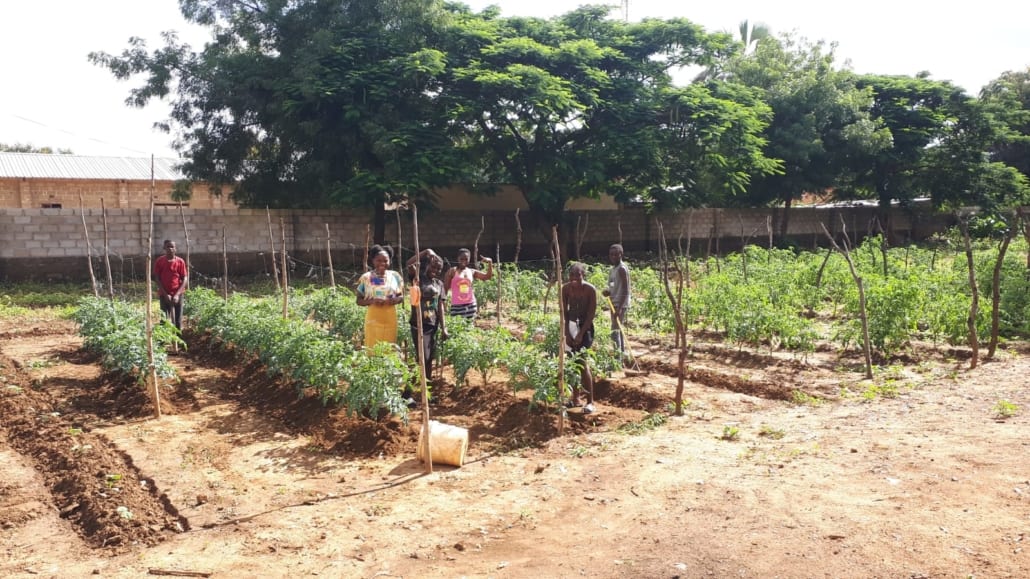 Community Vegetable Garden Project
The garden at the youth centre is a small-scale project that continues to do well and garner. The garden produces all year round and forms part of the centre's sustainability plan. The youth that helps produce the vegetables can take what they grow.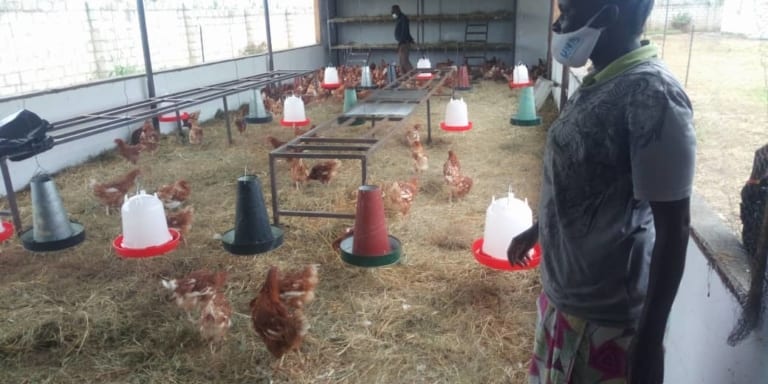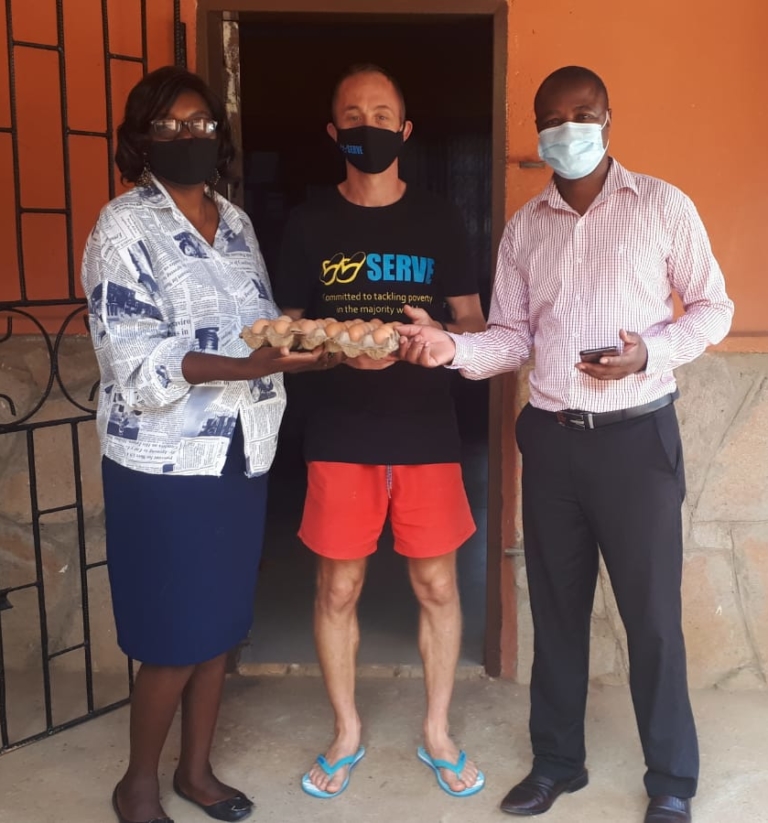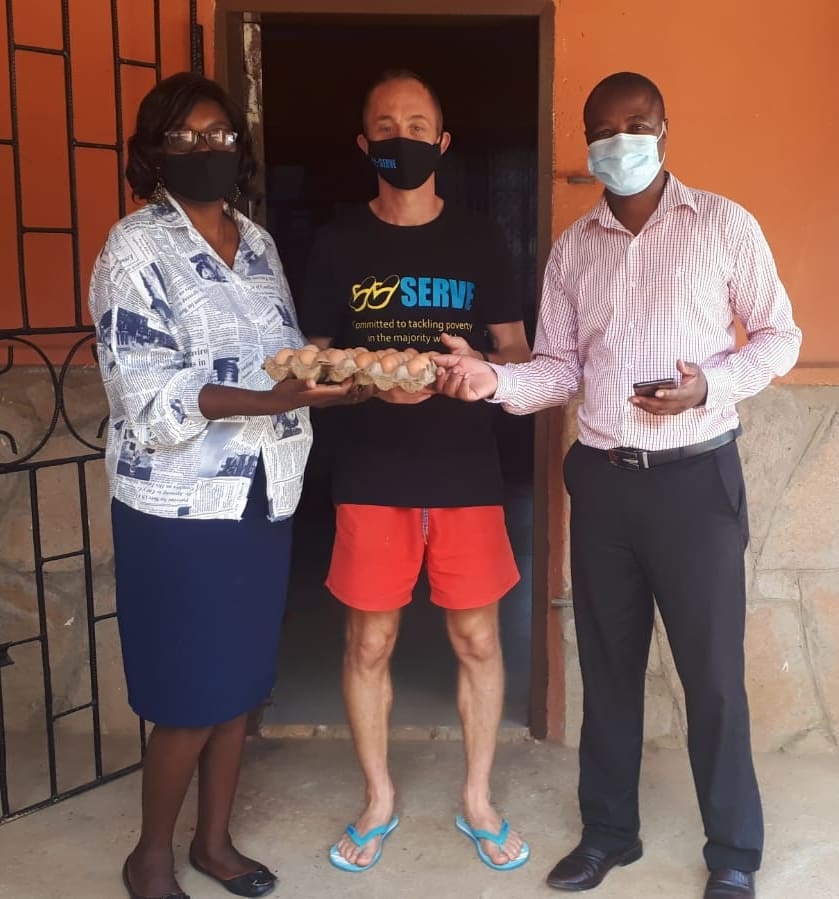 SERVE's work with the Flamboyant Special School –Chicken Project

Flamboyant Special School in Mazabuka currently has 97 learners with hearing, physical and intellectual impairments, and learners with cerebral palsy.
In March 2020, SERVE started funding a chicken project for the Flamboyant Special School and further funded the project in January 2021. As a result of this funding, the school has 300 chickens that are currently laying around 100 eggs daily. The school can then sell approximately 10 trays a day in an established market within the community. This initiative will go a long way in helping the school to become financially sustainable.
The project has not only financially impacted the school, but has also directly benefited the students through the child feeding programme put in place within the school. The project in particular has helped two older students who have learned invaluable skills on how to look after the chickens. Cledwyn Hamoonga, the school's principal, and staff decided to employ the two boys for the upkeep of the chickens. This has been an opportunity for the boys to gain skills in budgeting and will help them in their life outside of school.
Flamboyant Special School receives no support from the Zambian government and so is heavily dependent on donors and partners like SERVE.
SERVE's work with Luyobolola National School
In 2020, SERVE helped Luyobolola Primary school to build 3 classrooms and a full ablution/toilet block. Before building the ablution, 900 pupils were using a wall behind the school as a toilet. Now with the brand-new ablution block, students can study and work in a sanitary environment.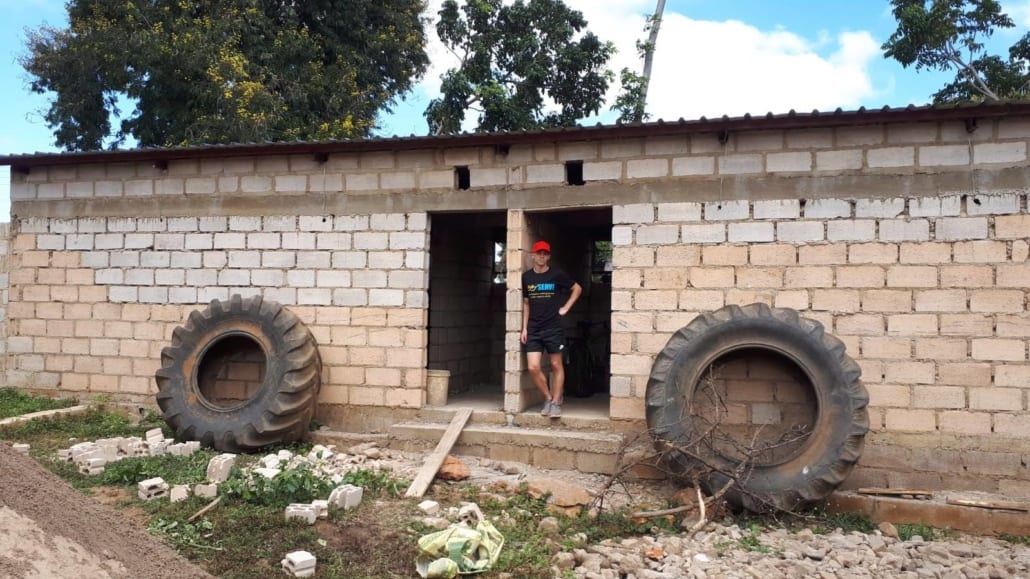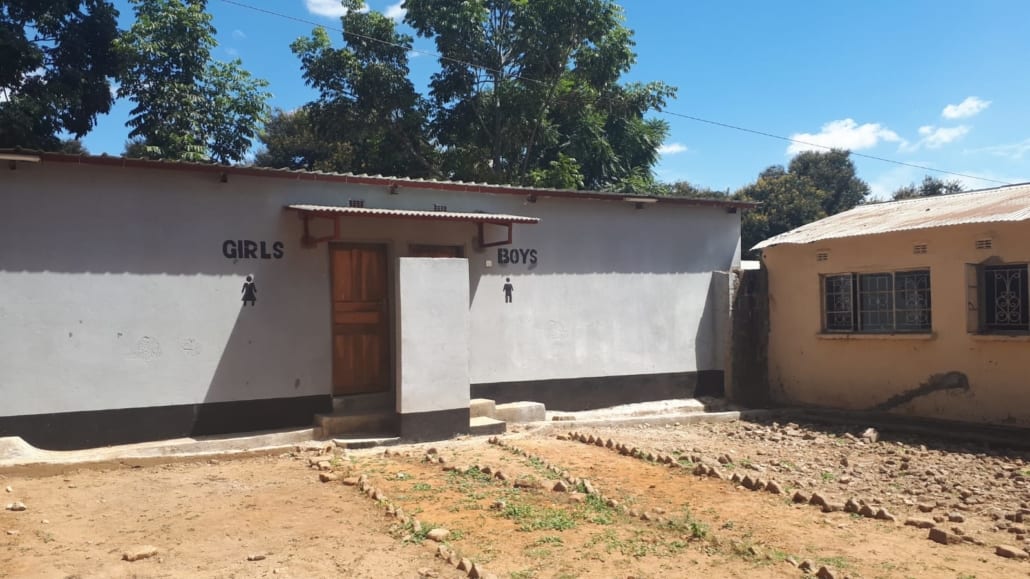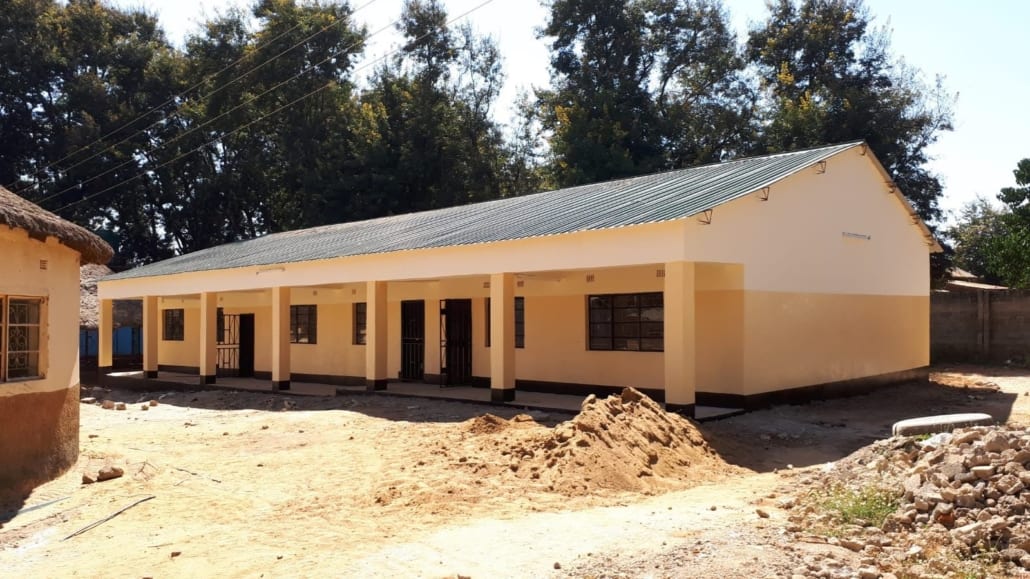 Throughout 2020 and 2021, we also helped the school with a farm project in the nearby parish. Three hectares of sunflower seed and two hectares of maize were sown with the help of SERVE funding. We hope that the harvest will benefit the school's feeding programme which consists of a maize porridge with ground nuts. Sadly, for some students, this breakfast could be the only meal they could have all day.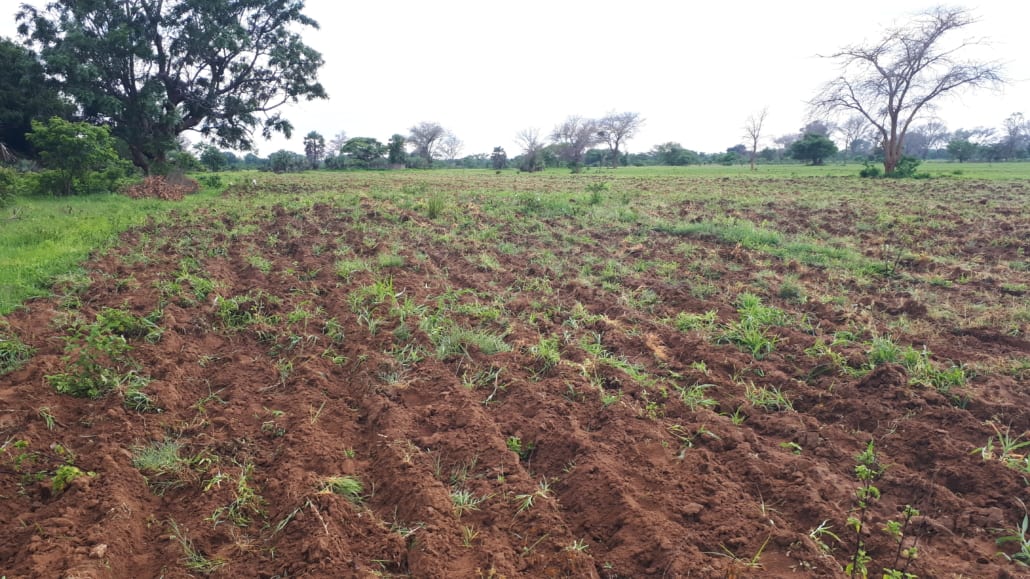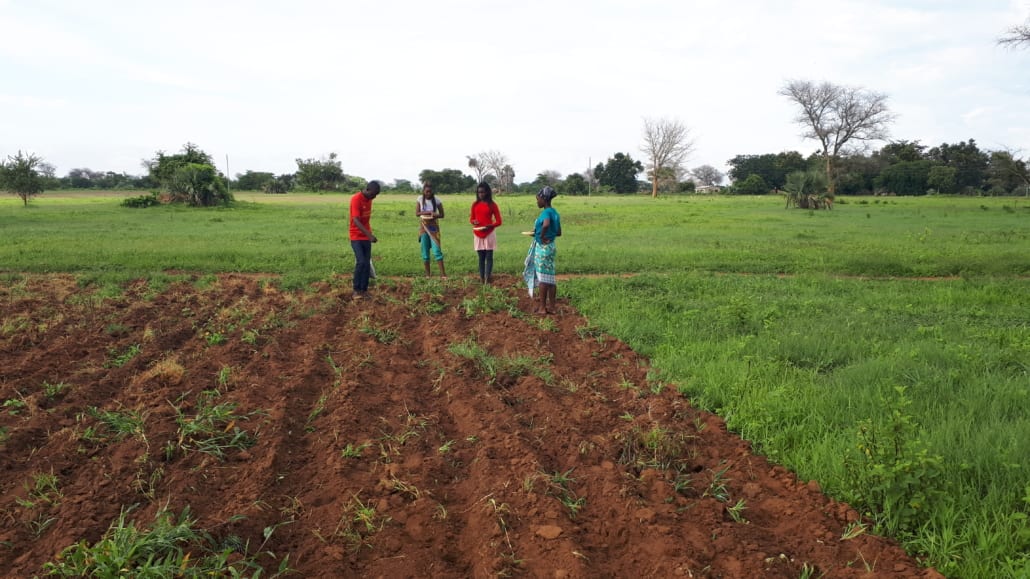 Leadership and Life Skills Workshop in the Assumption Parish Youth Centre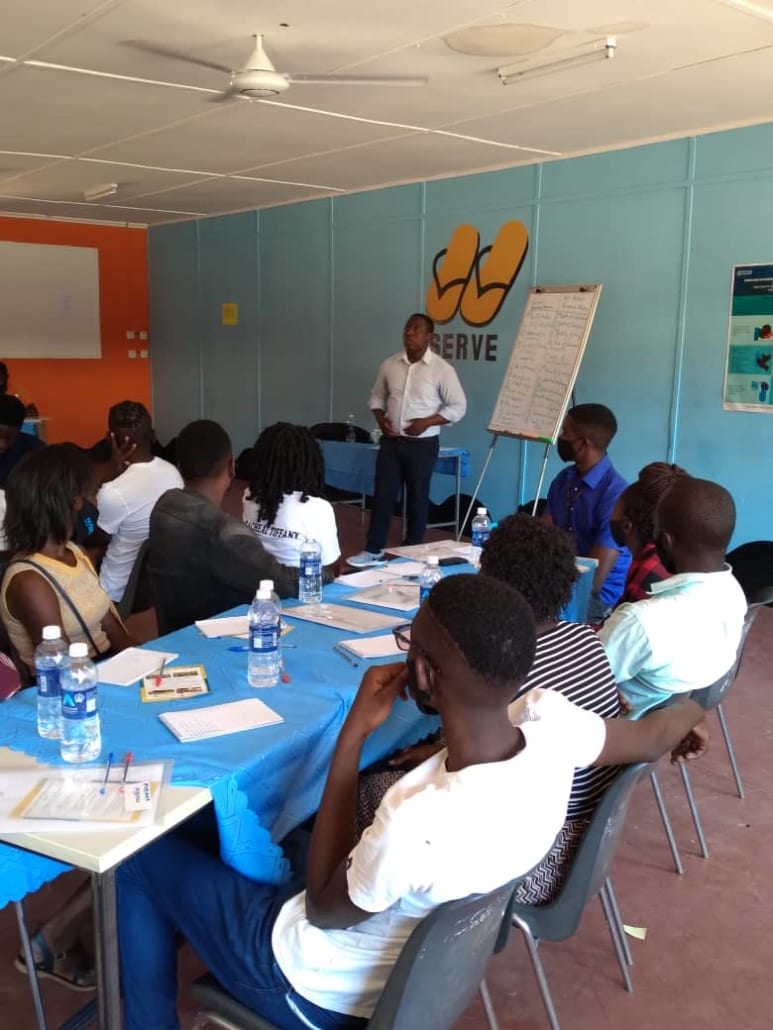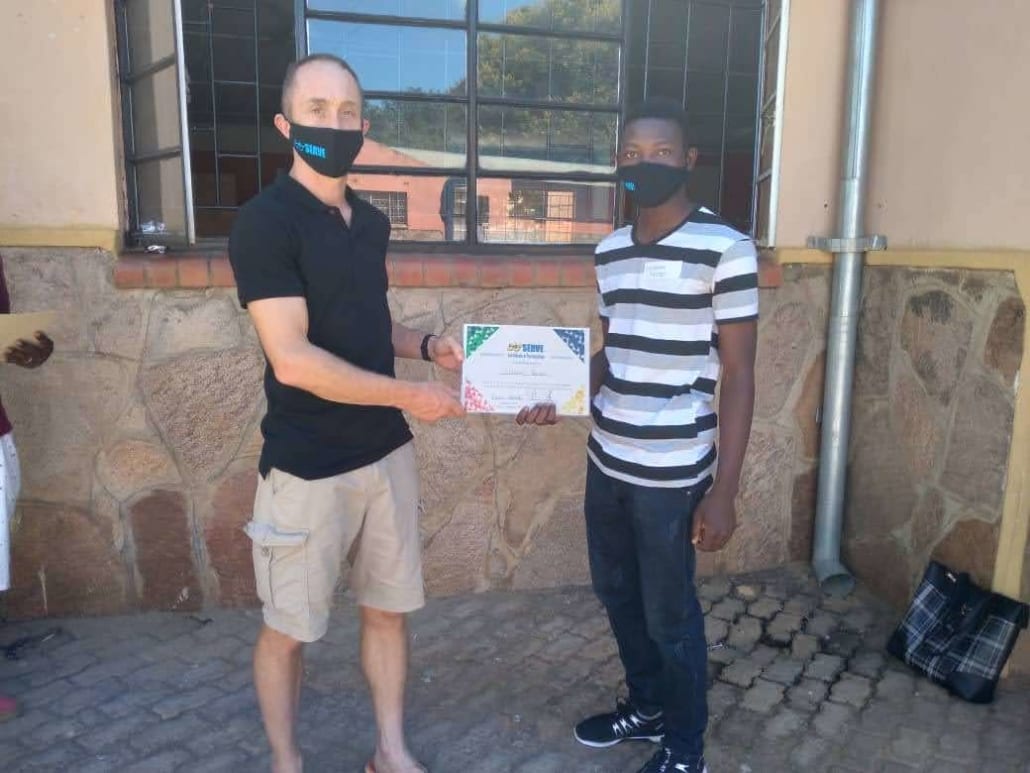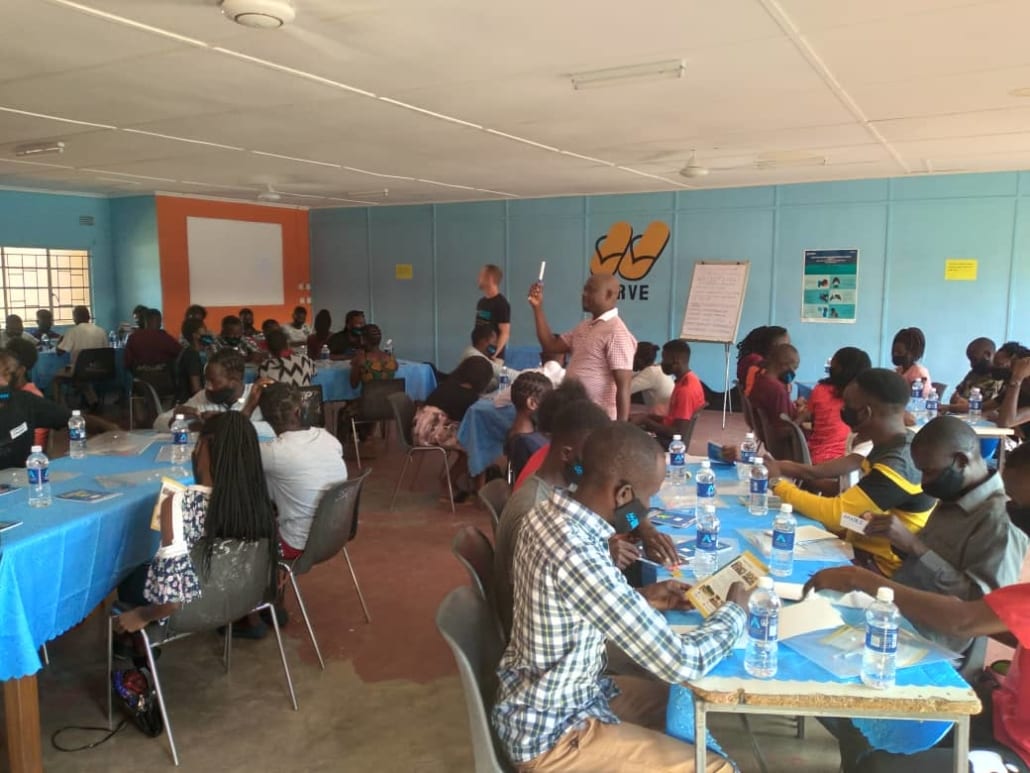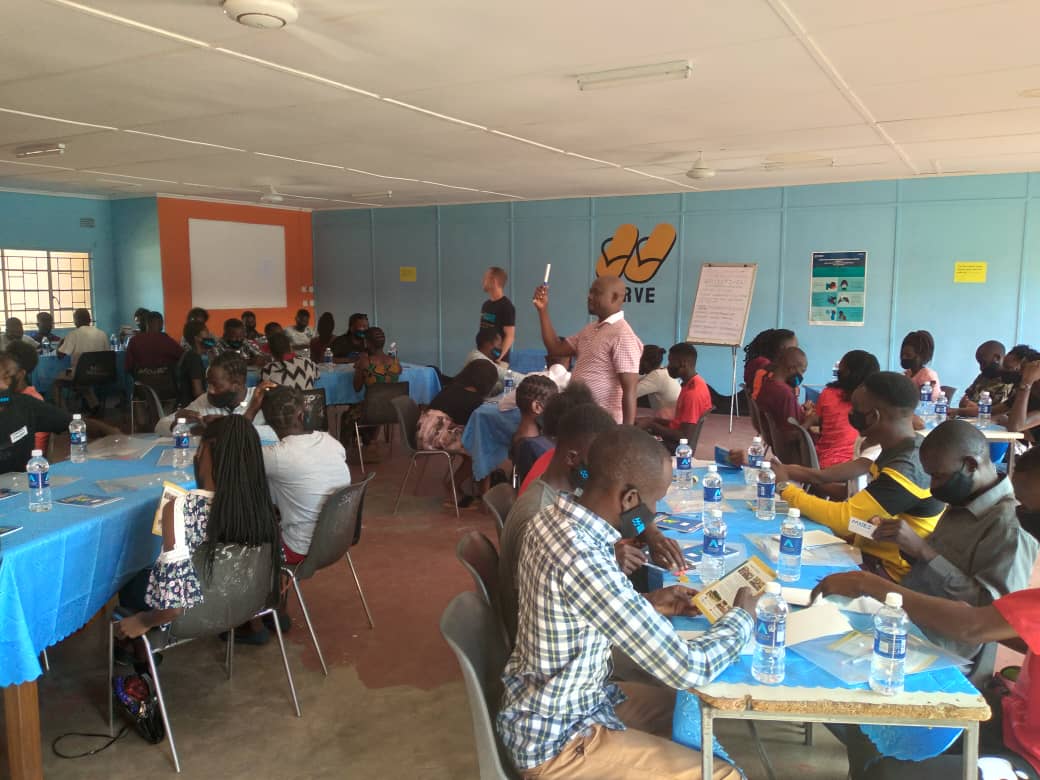 In March 2021, SERVE funded a three-day leadership and life skills workshop. It had some fantastic speakers on different topics and the feedback from participants, all ranging from 18 to 30 years of age, was very positive. The participants felt rewarded by learning skills they never knew they could learn, for example self development skills.
"I'm here to interact with new people. To learn new things, to acquire knowledge and to become a better person. I want to be able to put into practice all I learn and share it with other people"
"I'm here to gain skills and have a vision towards achieving my future goals. I expect to get motivated, acquire the knowledge which shall sustain my action plan. I want to be a productive youth and I want to be able to serve my community.
SERVE plans to host various types of workshops which will focus on different skill sets in the future. Through our workshops, the youth of Mazabuka have the opportunity to expand their knowledge and gain skills that will enable them to prosper in their lives.
SERVES's work with St. Patrick's Secondary School & the Lukavilla Art Centre
We have helped Saint Patrick's secondary school by sponsoring learning materials and we continue to support Luzyobolo arts and Cultural Centre, with hopeful exciting projects on the horizon.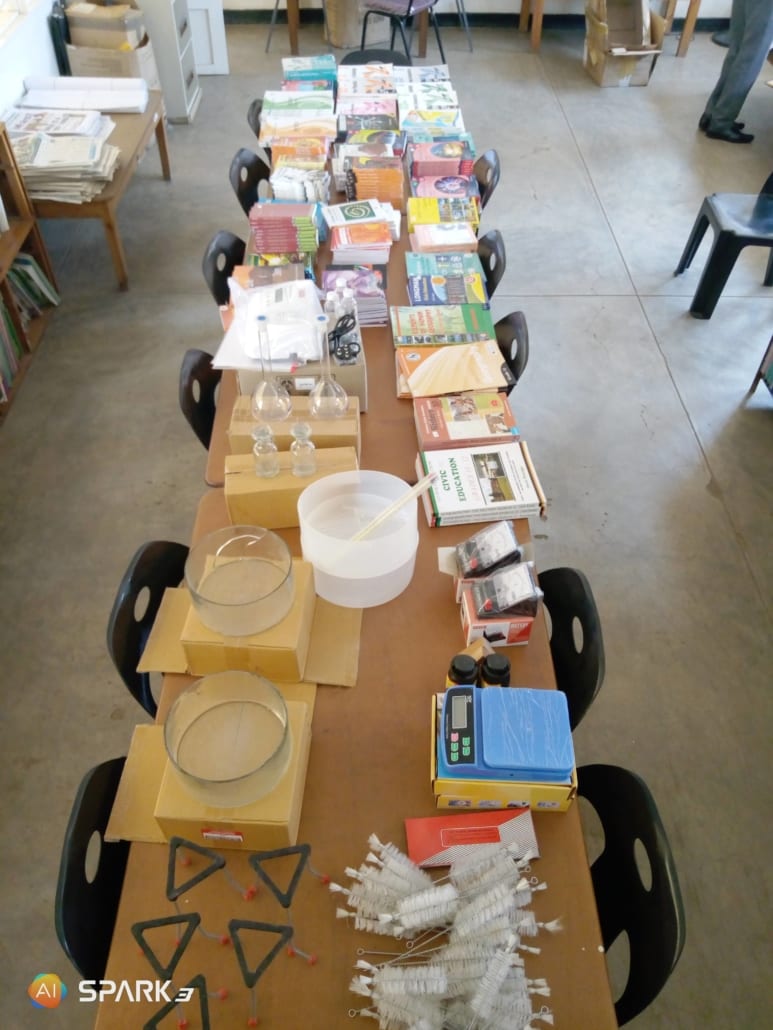 Why should you support SERVE in Assumption Parish now and into the future?
SERVE's work in Mazabuka is in its early phase, as it's a challenge to work without guaranteed funding. Our aim at SERVE is to support our partners to become self-sustainable.
With your help, we can develop sustainable programmes to benefit the youth of Mazabuka to enhance their skills in farming, tailoring, computer training or mechanical training. Added funding could create opportunities to use these skills in the future for the community in Mazabuka.
Our future project includes the rejuvenation of Luyando Farm, a local farm in the area that has dealt with hardships. SERVE plans to provide certified training to the youth so that they are guaranteed employment or have a chance to start their farming enterprise.
At SERVE there are many opportunities within the parish to help but unfortunately, without adequate funding, there's little we can do. Without funding, we cannot maintain the progress we have already made and maintain our momentum.
COVID 19 has had an undeniable impact on SERVE and the communities. Due to the constraints of the pandemic, our fundraising has taken a hit.
Our solidarity with Mazabuka reminds us of our responsibility to support them in overcoming financial and social
constraints that they experience in addition to this health crisis.
Please join our vision with a one-off donation or pledge a monthly gift and become a
regular donor to support SERVE and continue the work of supporting and empowering the vulnerable members of
the Assumption Parish.