"An eye opening experience!"
TY Student Shane Ryan from Christian Brother's College in Cork describes the experience of completing the SERVE SDG Schools Champion Programme.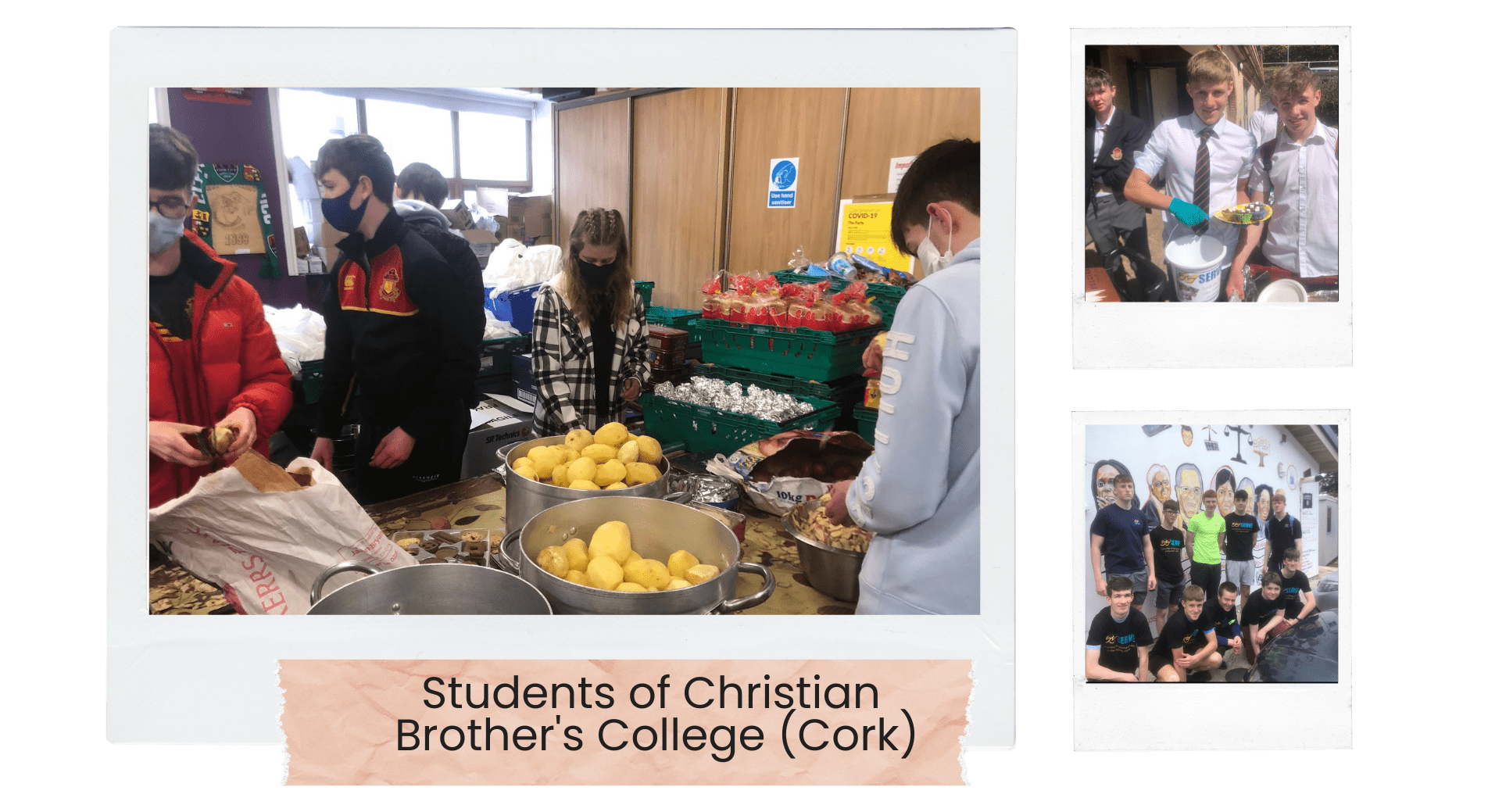 Before Christmas, Rory, a schools' ambassador from SERVE, came into the TY group for a workshop on poverty and climate change across the world. The workshop was both fun and entertaining – it included games and many questions, yet the message of the visit still came across loud and clear.
In January a form was sent out via email to every student in TY about signing up for the SERVE programme. Eleven of us were selected and there began our journey as SERVE volunteers.
Over the course of the first few months after Christmas, we went to Scala in Blackrock, where the SERVE offices are based, and we took part in more workshops. Rory organised a day at Penny Dinners Cork, which we all thoroughly enjoyed, and we even asked him if we could go again.
This was an eye-opening experience for us, and proved that the work they do is relied on by so many. After this, we organised a sponsored walk which totalled to three marathons. We each walked 12 km. We were very proud of our work and we raised over €500 from our sponsor cards.
After the walk we met in Scala for the last time and planned our big fundraising event for this year. We decided on a cake sale, collaborating with Mrs. O'Brien, First Year Head. Thanks to donations of cakes from first year students, we raised over €1,200 for fifty school children in Zambia. These school children work without desks, which is a basic necessity to learn.
Our goal was reached, and we are happy to have been able to raise this money for those boys and girls. Our journey as SERVE volunteers is over for this year, but who knows what could happen in the future.
All of this could not have been possible without Rory, and we all thank him for the timeless effort he put into giving us a good experience as well.
Financial support is the best way you can help SERVE work in solidarity with our overseas partners.
Subscribe today for free and receive exciting announcements and new opportunities for active global citizenship.