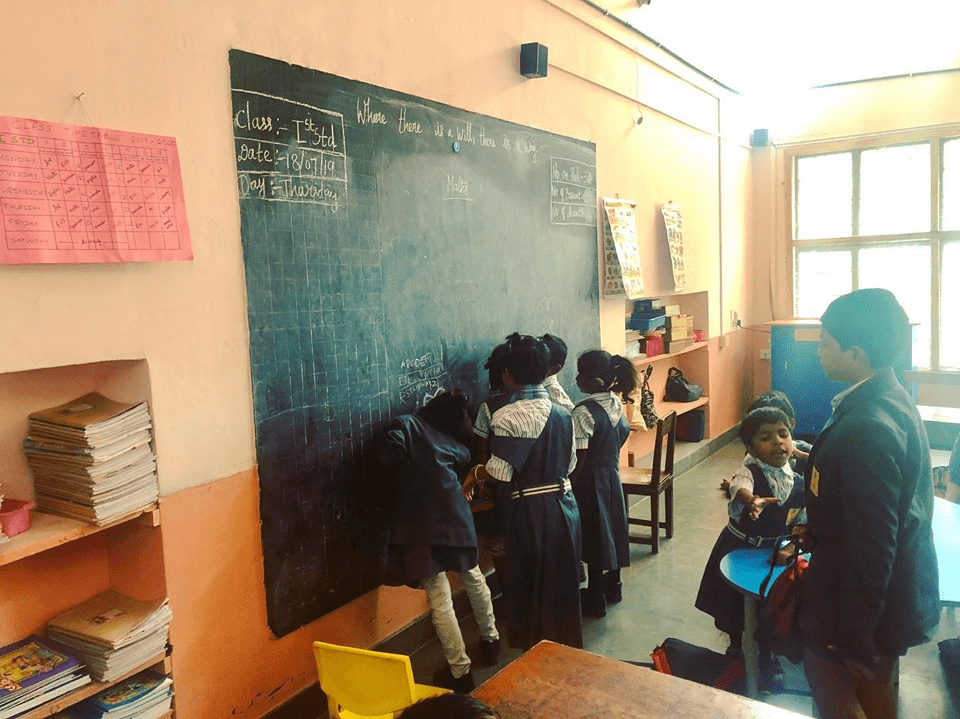 Where there is a will there is a way
By Zara Hennigan
The journey began on July 10th as I set off for Bangalore, India, with seven other Serve volunteers. Our minds filled with curiosity of the Indian adventure that awaited us. We all have preconceived notions about places we've never visited before. Ever since studying India in Leaving Cert geography, I've been completely fascinated by this immensely populated, exquisite land. Travelling such a distance undoubtedly evokes some nerves and apprehension, but this is when you need to remind yourself to be grateful for getting the amazing opportunity to volunteer overseas.
The first few days in Bangalore can only be described as utterly chaotic as we grappled with the cultural shock. Yet before long, the pungent smells and bombastic commotion of the streets started to become less daunting and more familiar. The funny thing about travelling is that no matter how foreign new surroundings seem at first, you can surprise yourself at how quickly you acclimatise yourself to the environment.
By the time Monday came around, we were more than ready to get stuck into our work placements at Morning Star and the Association of People with Disability (ADP), respectively. Two of the girls set off for Morning Star, an orphanage for boys 30 minutes away, where they would stay during the week before returning to our accommodation again on Friday. Meanwhile, the remaining three of us were working nearby at APD. The Association of People with Disabilities is an NGO based in Bangalore that was set up in 1959 with the aim of transforming the lives of those living with a disability or from impoverished backgrounds. ADP run extensive programs in rural and urban Karnataka to enable, equip and empower children and adults with a range of disabilities. Types of disabilities catered for in ADP include spinal cord injury, locomotor, speech and hearing, cerebral palsy and mental health issues. On site in APD is an integrated primary school, early intervention unit, physiotherapy, speech and language, occupational therapy and a training centre for adults with disabilities. There is also a horticulture centre as well as workshops for modifying wheelchairs and making ankle-foot orthotics.
Having studied Primary Teaching in college, I was eager to develop my knowledge and experience in teaching children with disabilities, while also gaining an insight into the Indian education system. It didn't take long to realise that it's difficult to draw any fair comparisons between an Irish and Indian classroom. While children diagnosed with certain disabilities in Ireland are likely to be entitled to a Special Needs Assistant (SNA), teachers in APD may have one teaching assistant for a class of 30+ children with disabilities ranging from mild to severe. Thus, it's no surprise that the classroom organisation, behaviour management strategies and teaching methods used are markedly different to those used in Irish primary schools. Despite the lack of sufficient support and resources, the teaching and learning I observed during those first few days did not fail to absolutely inspire me. Written across the top of the blackboard in one classroom is 'where there is a will, there is a way'. The resilience and motivation to succeed among the children with such debilitating conditions is evidence that this phrase permeates the school. Seeing a physically disabled child manoeuvre himself across the classroom floor to his chair independent of any help is a sign of mental strength and utter determination. An underlying sense of tenacity and empowerment in APD makes it clear that the extraordinary abilities of these children are so much stronger than the severity of their disabilities.
https://serve.ie/wp-content/uploads/2019/08/apdu.png
719
960
Serve
/wp-content/uploads/2019/11/serve-logo.png
Serve
2019-08-04 11:08:05
2019-08-06 13:50:54
Where there is a will there is a way