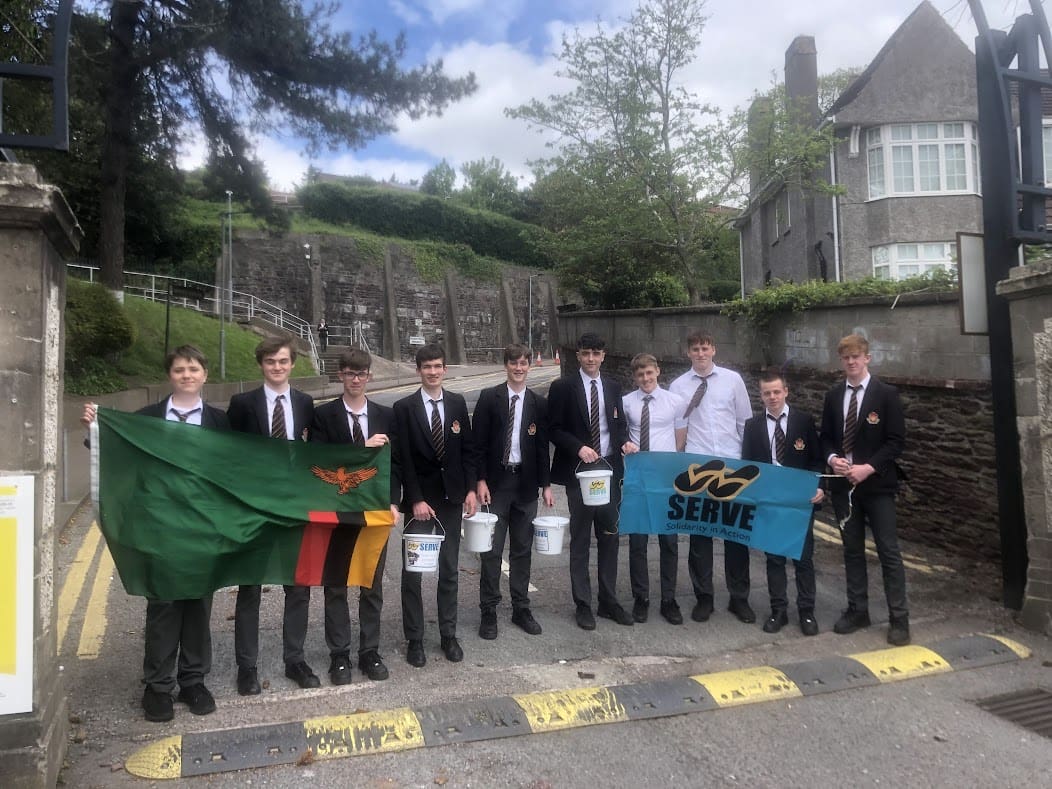 Christian Brothers College stars in SERVE SDG School Champions Programme
We believe in the power of development education for young people to empower them to become active Global Citizens. 
Our SDG Champions School Programme allows us to continue the invaluable connection with schools despite the ongoing pandemic.
Under the programme, students may apply to be part of their schools SDG Champions Team. On the Team, they have the opportunity to partake in challenges, training, and activities and be champions of change in their own school community.
SERVE supports the schools along the way and the SDG Champions Team members all receive a certificate of recognition of their steps towards becoming a more active global citizen. 
One of the schools to sign up are the Christian Brothers College in Cork. They have also signed up to our Pen Pals Project. 
Recently, the students visited us in Scala, Blackrock and talked to us about their ambitions for achieving the Sustainable Development Goals. One of their students highlighted the prevalence of inequality in food access and pledged to challenge world hunger in his day to day life. The average Irish household wastes 150kg of food every year while 10% of the world's population continues to starve. This shows that we urgently need more education on tackling food waste in our day to day lives.
We thank Christian Brothers Cork for reminding us of the importance of food security. 
The students also hosted a bake sale and also completed a walking marathon to fundraise for our work. We're extremely grateful for the dedication and solidarity in action.