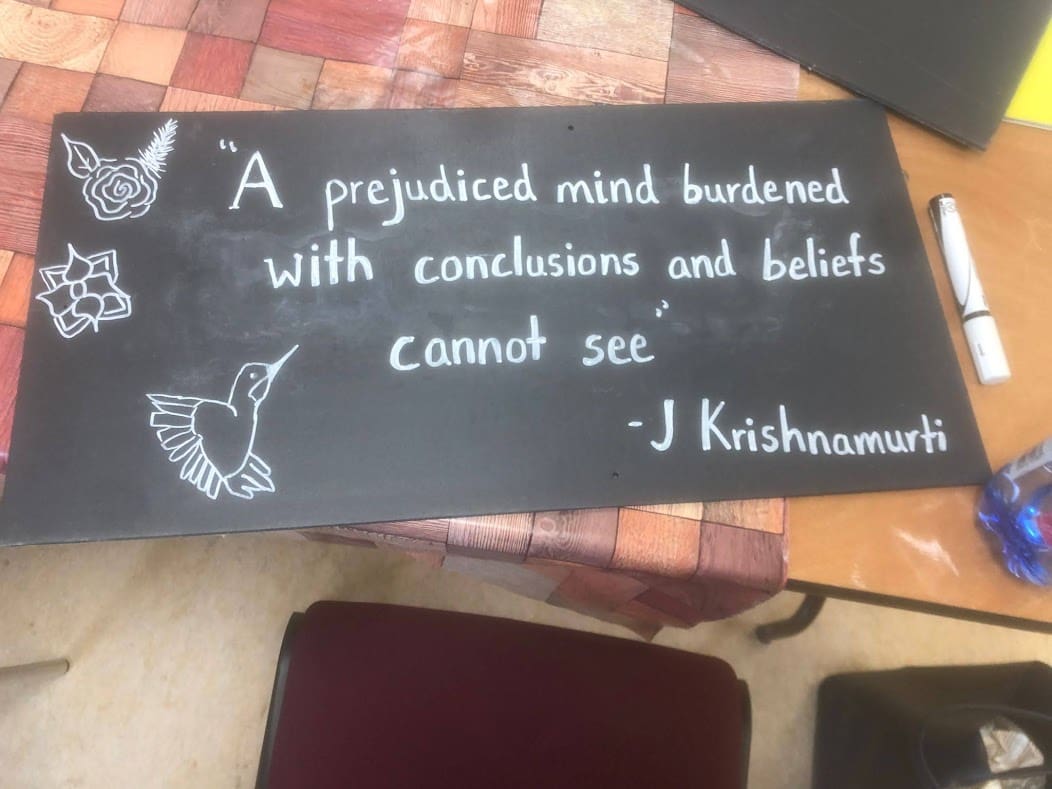 Students of Cork Life Centre visit SERVE HQ
SERVE intern, Dan Lynch describes the absolute delight of hosing a workshop for the students of Cork Life Centre on site with support from EIL Seed Fund.
On Monday the 30th of May I had the wonderful opportunity to welcome six people from Cork Life Centre to Scala Youth Village in for a workshop on biodiversity and horticulture which was funded by the EIL Seed Fund.  
We began the day at 11am with a talk from Joe Byrne, who is an experienced gardener and horticultural educator – he has 50 years of experience nurturing biodiversity and ecologically sound approaches to gardening in Ireland and Australia. He previously coordinated the development of a spiritual reflection garden in another community centre in Cork. He also regularly facilitates training for young people interested in learning practical skills around gardening and biodiversity. 
Joe gave a talk to our group on the importance of biodiversity and its role maintaining a well-balanced and sustainable eco-system where local wildlife can thrive. Joe spoke to us about the indigenous plants and trees that we would be planting throughout the day and walked us through a step by step guide in how to prepare the land and plants to be planted to ensure that they can survive in the conditions provided.  
After the talk we walked around the Global Goals trail located on the ground of the Scala Youth Village. Along the walk we decided where we would plant the new trees and plants. We also spoke about the Sustainable Development Goals (SDG's) which are displayed along the trail.
 It was fascinating to hear how each individual person was making efforts in their everyday lives to help contribute and work towards achieving the SDG's within their local community.  
Once we had planted the new trees and plants we worked together to create birdhouses from recycled materials. Each person designed their own individual bird house and it was great to see the varying styles and designs reflecting the individuality of each person. The new additions of trees, plants and bird feeders has added great value to this trail for the public by helping to create space where people can come and walk through the trail enjoying local fauna and wildlife and also learn about the SDG's and their values which are displayed on signs along the trail.  
The Project also held great value for our group leaders as we were able to engage with bright young people from the Cork Life Centre and help inform them about climate action, biodiversity and ecology. Our group leaders were also able to learn from the people of Cork Life Centre as they shared stories and information with us about their lives and past experiences working in relation to climate action.