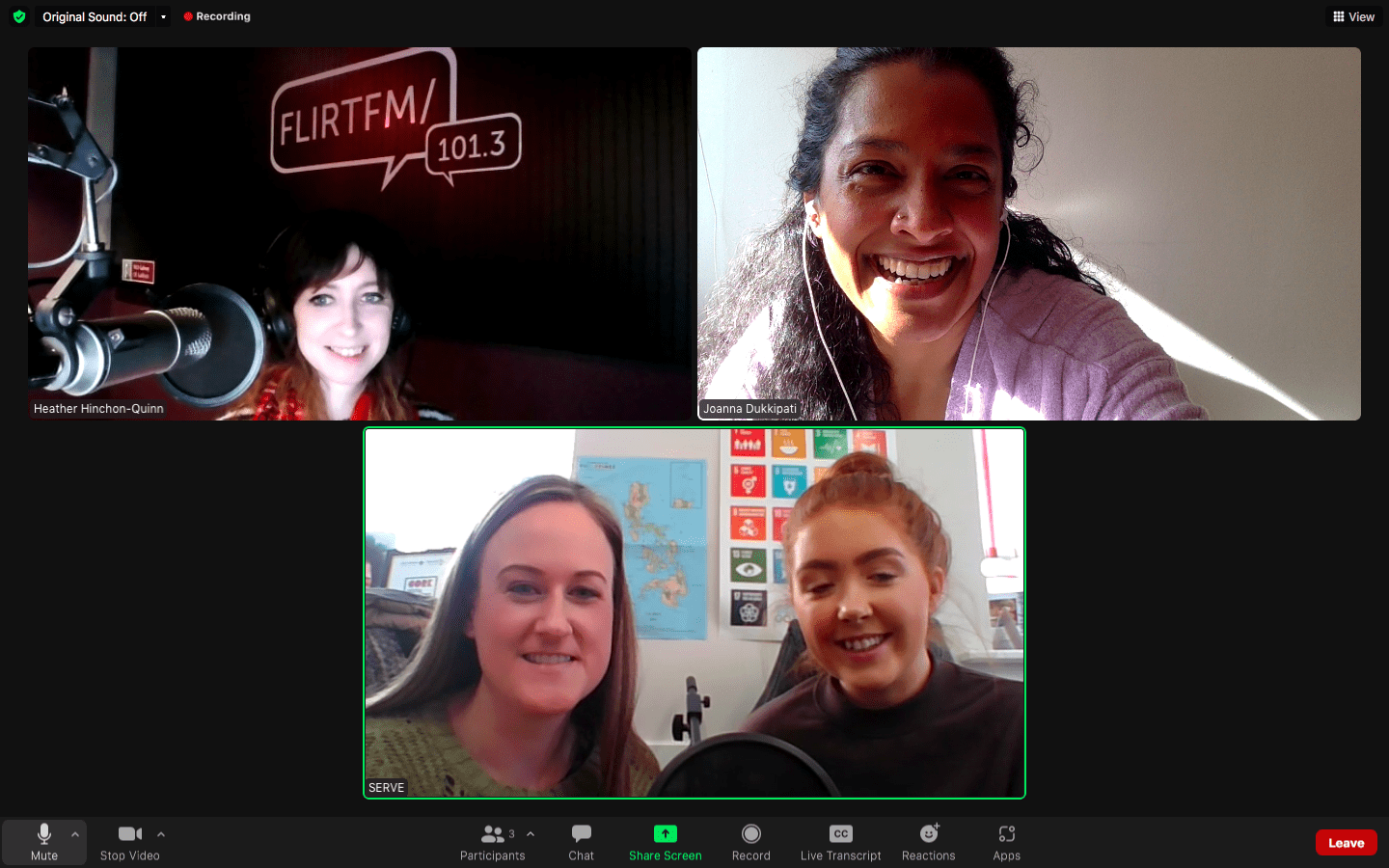 Nollaig Hulme and Paula Quigley from Team SERVE take over Flirt FM. The 2hr show was aired on 15th March 2022. It features interviews with SERVE volunteers from across the country and also few of our partners from across the globe.
Team SERVE is grateful to Flirt FM for the opportunity on their airwaves. It was a great experience to bring the message of Solidarity in Action to students of NUIG, GMIT and beyond on a dedicated radio show.
We thank SERVE Alumnus Lindsay Cleary, for curating the music for the show. Our sincere gratitude to the army of volunteers who made the time to talk on the show about the numerous activities that SERVE is involved in.
You will here from few of our partners i.e. Susan Madodo (Young Africa Mozambique), Milimo Muchanga (Assumption Parish) and Cledwyn Hamoonga (Flamboyant Special School).   
We  spoke with our guests about what is Solidarity In Action, the nature of our work with our numerous partners, shared information about our Global Goals Trails and about our latest volunteering programme called Think Global Act Local.
We also discussed our Pen Pal project, spoke to our guests about the motivation of our flagship Flip Flop Appeal and the experience of completing the SERVE 4 Peaks Challenge.