What are the Solidarity Games?
The Solidarity Games, as part of week 3 of our Flip-Flop Appeal, is a week-long (May 17th -23rd) challenge-themed event hosted by SERVE.  There will be various fun challenges for you to attempt with friends and family over the course of the week. Share your attempts on social media – just for some fun!
There is no fundraising commitment to take part. We have a JustGiving page for this Appeal and we encourage you to share it with your challenges and help us fundraise!
These games are also taking part during National Volunteer Week (May 17th – 23rd). As we are still faced with this global pandemic, we believe it is important to come together while staying apart, to build on our skills, talents, and creativity, and maintain our physical and mental health. 
There are
15 Challenges
to choose from, and the best part is you can do as many as you like! Make sure to
tag SERVE
on your challenge submission on social media in order to be judged by the SERVE Team, and winners will be announced at the end of the event!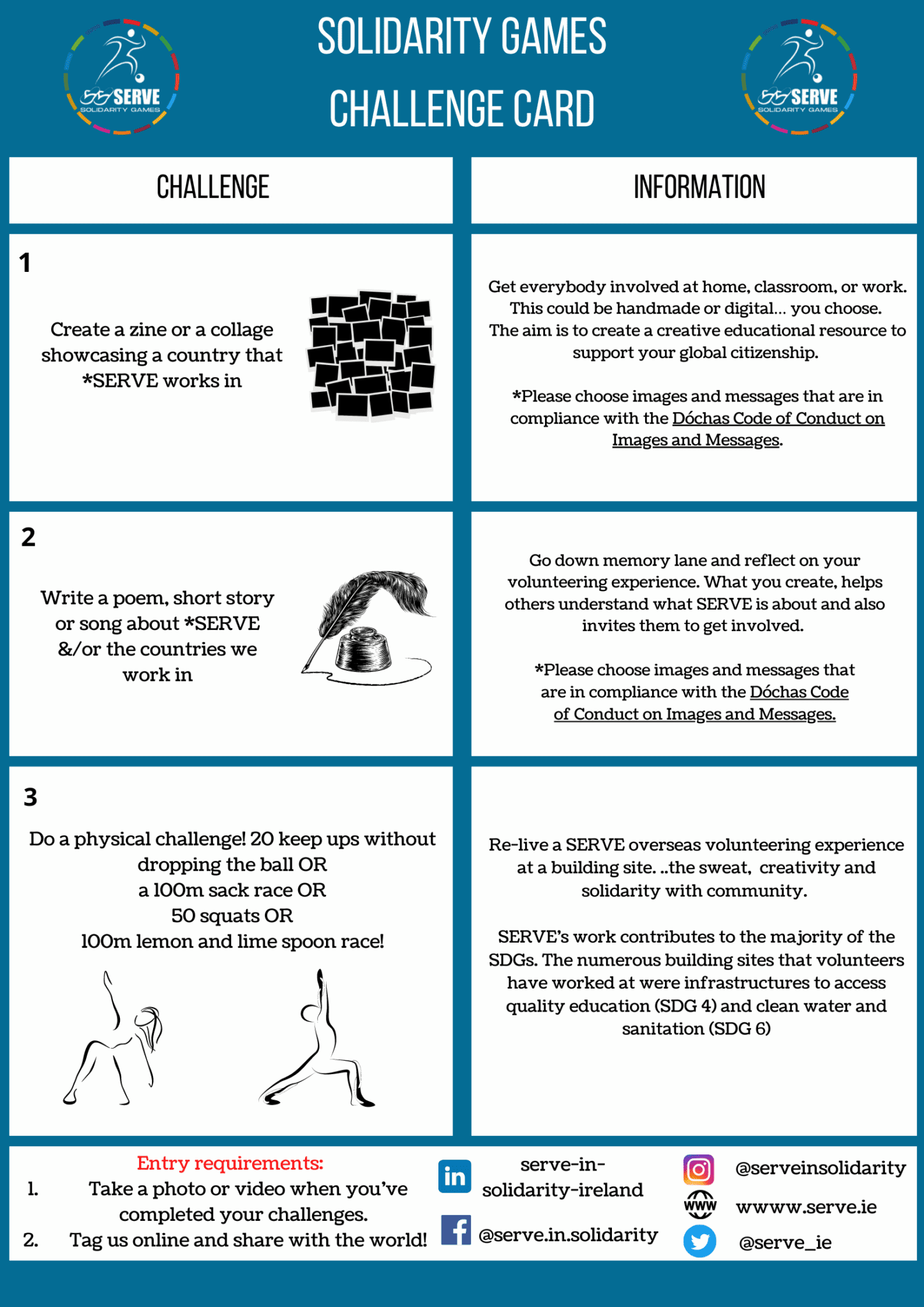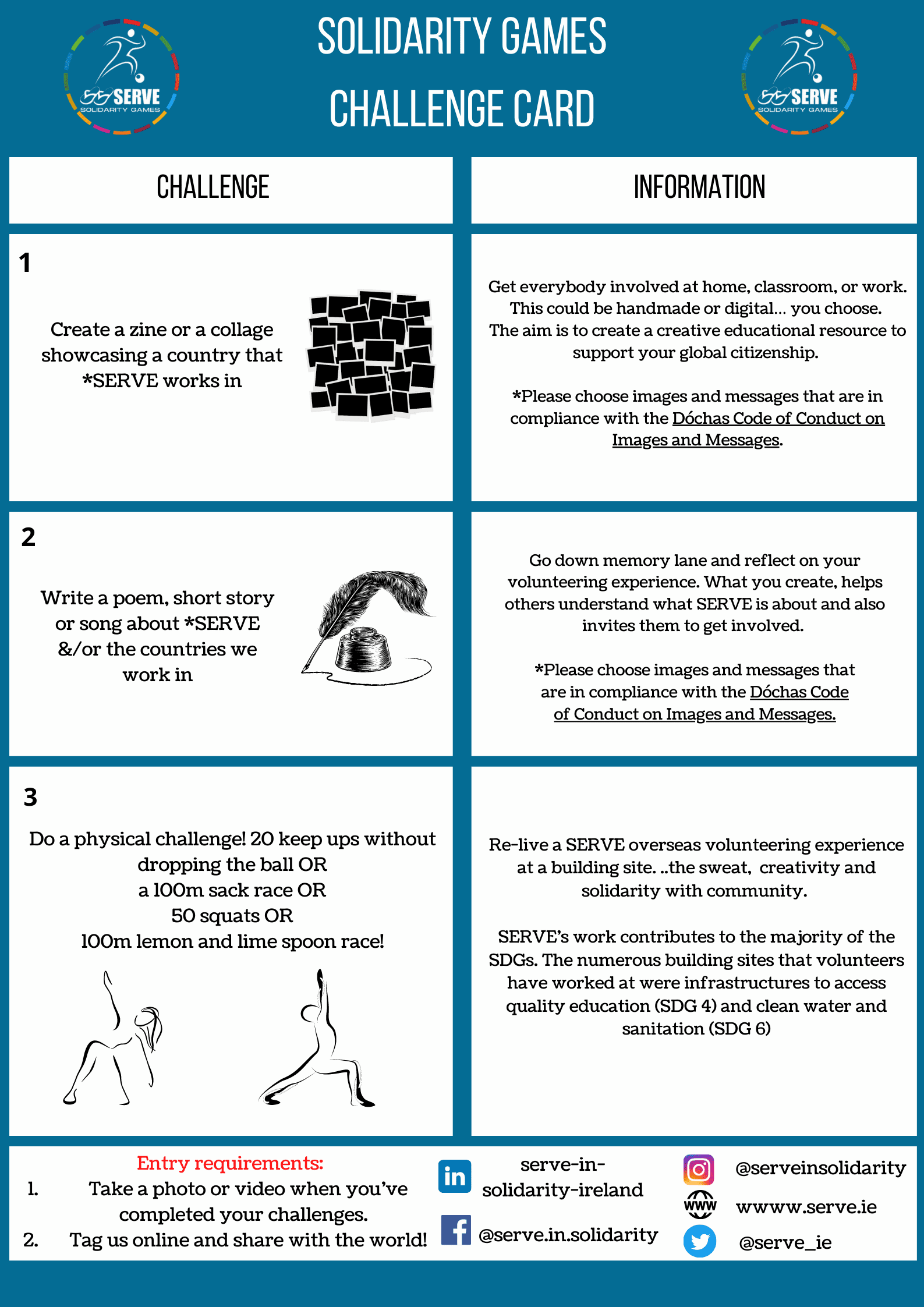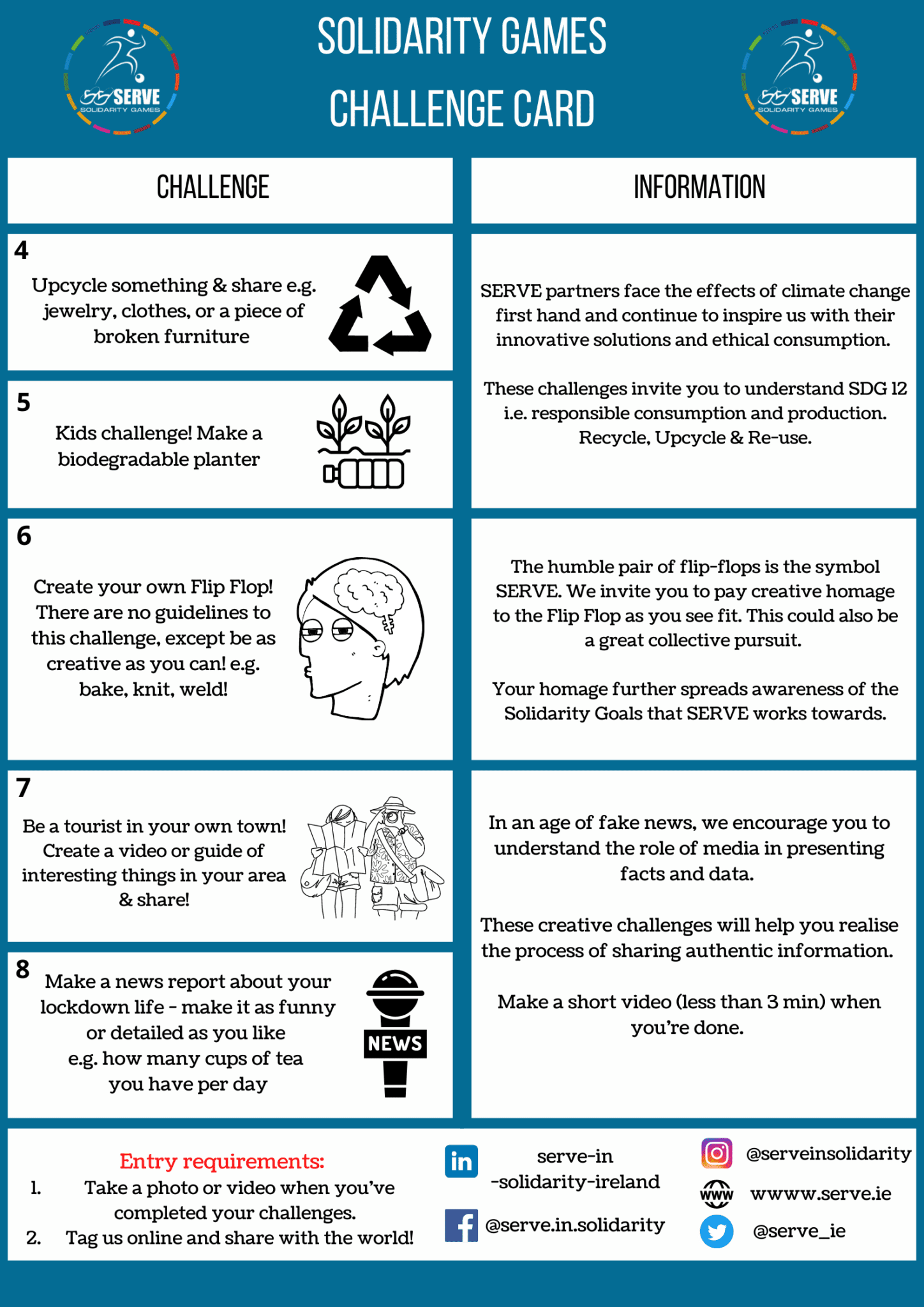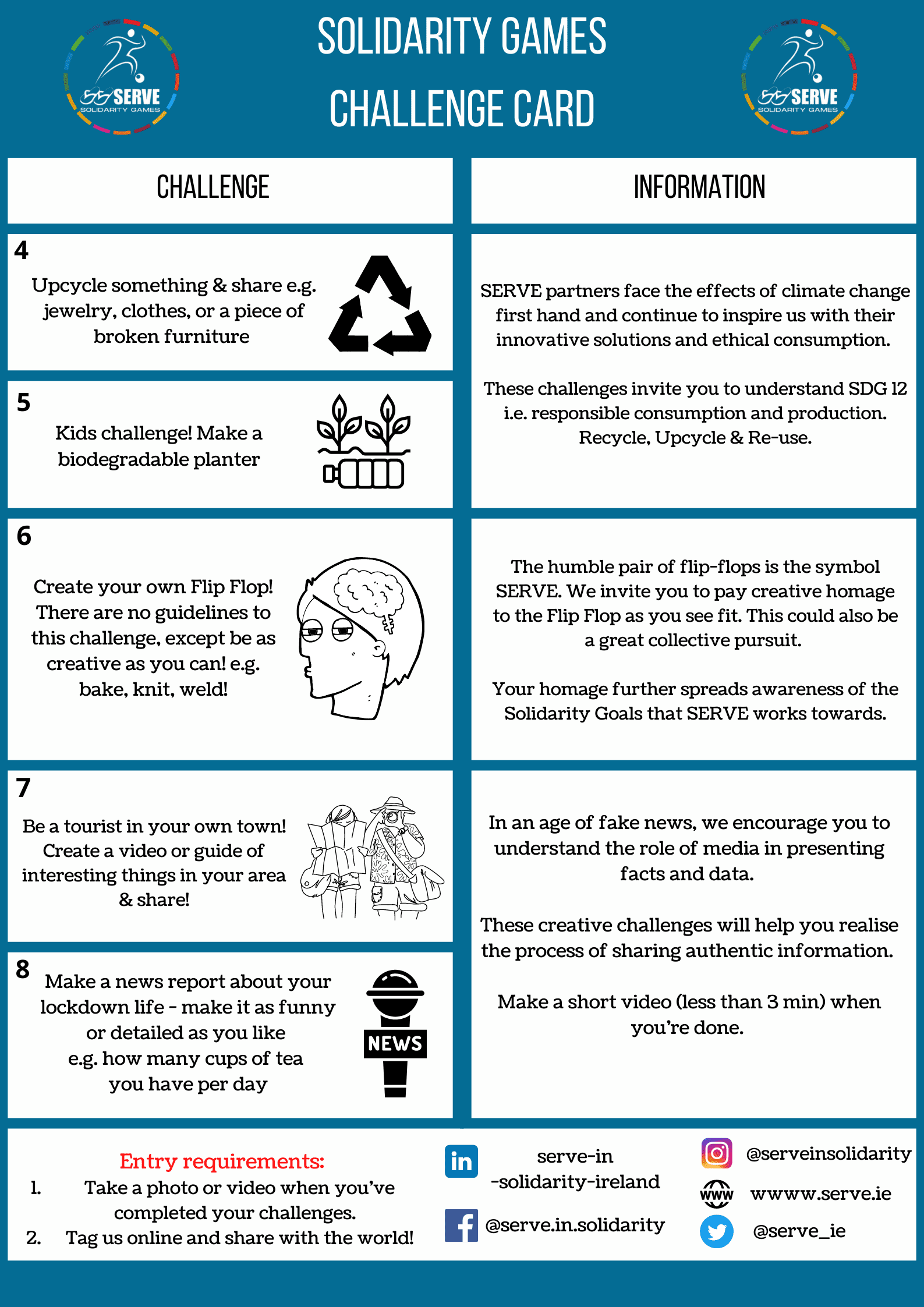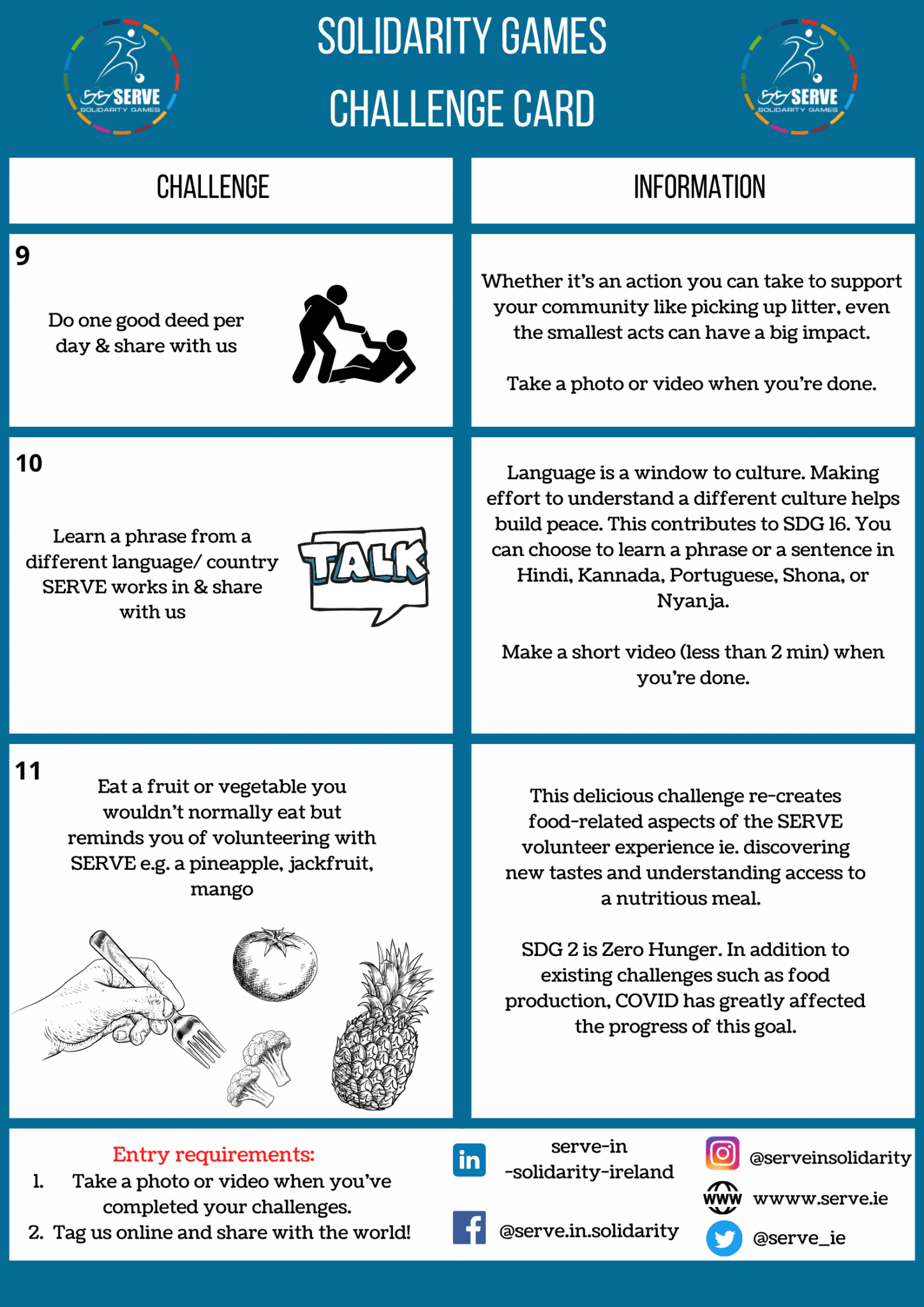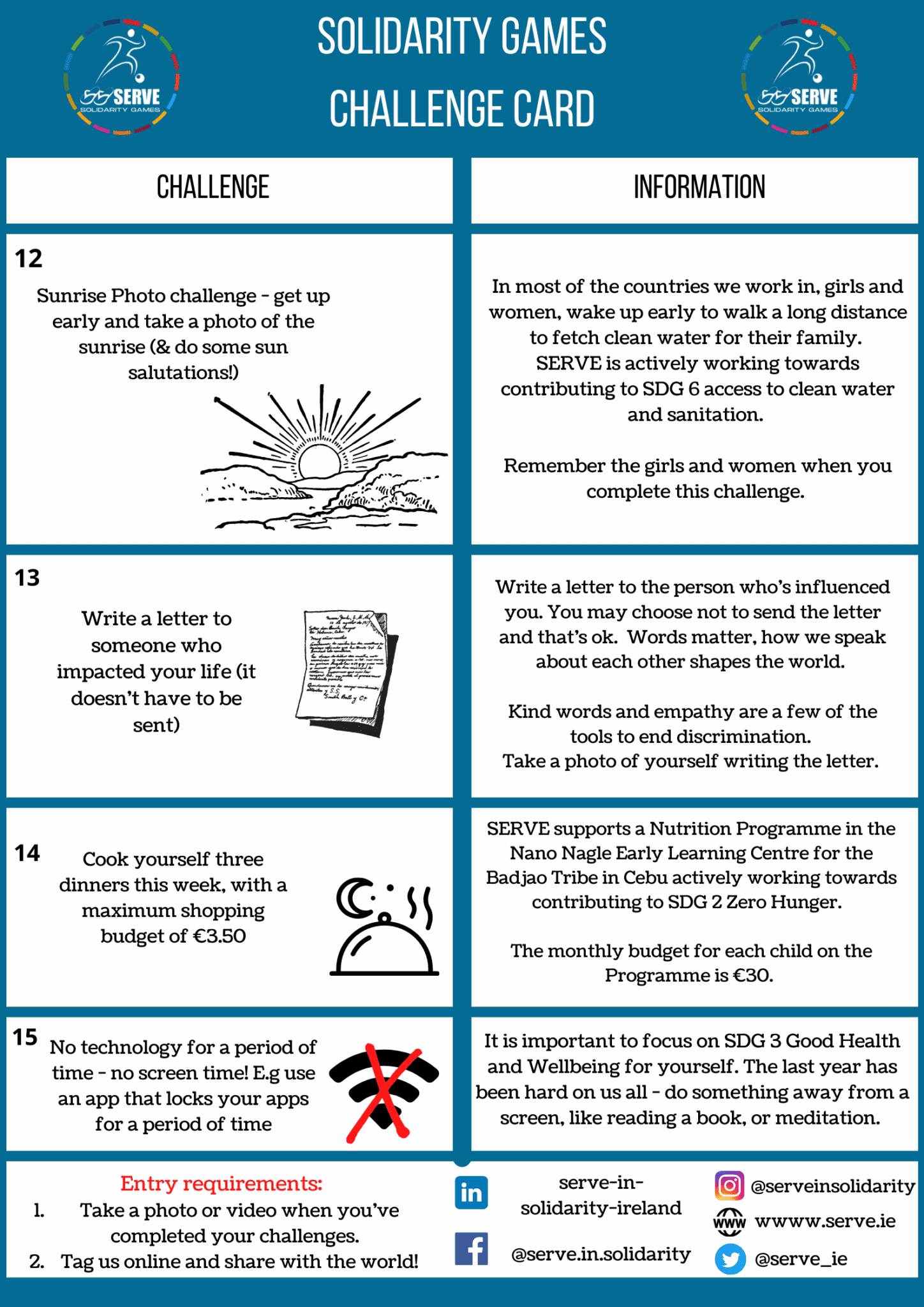 Watch the 2020 Solidarity Games submissions below for some motivation!