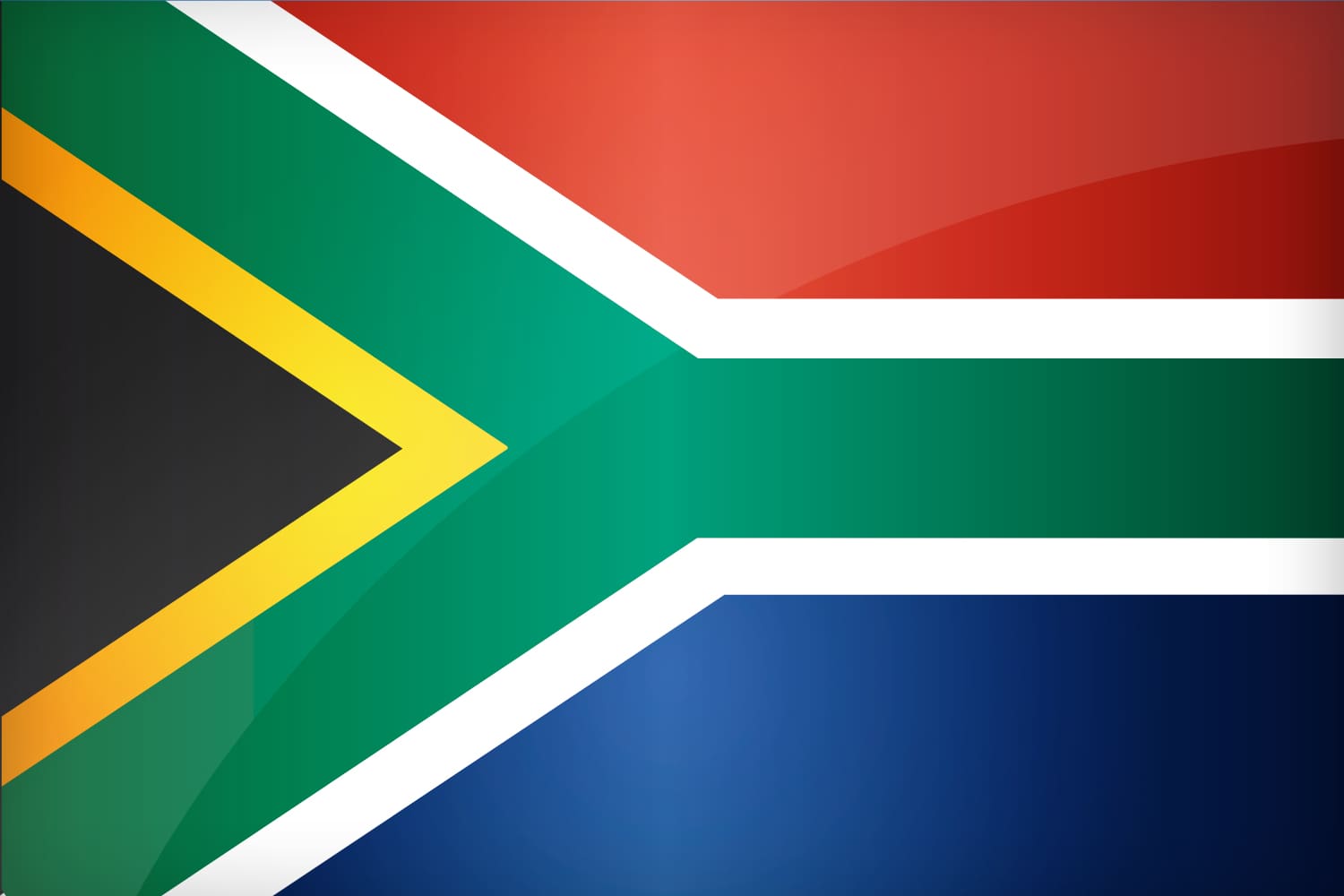 South Africa – Week 1 Blog
By Claire Murphy
6th July 2014
I woke to a stunning sunrise through the window of the airplane with not long to land, feeling very excited about the weeks ahead. The group have gelled really well in the last twenty-odd hours of travelling.  We landed in Johannesburg and were met by Michael, Simon and Charles.  Michael our team leader, Simon involved with Tapologo (partners of SERVE) and Charles a young member of "Step Up & Serve" youth group, each very welcoming.  Charles greeted me with a handshake which I surprisingly managed to get right, I thought I was really down with the young people; I later discovered this is the customary handshake in South Africa.  All week long, journeying through the areas we are working in, I'm discovering how useful this greeting is when met with all the children.  Once outside the airport I was met with clean fresh crisp air which I was not at all expecting.  I was aware it is Winter but I still did not expect it to be this cold.  As we drove to Saint Josephs Mission I couldn't help but admire the beauty around me.  The different colours of the earth on the hills and the trees surrounding me, like I imagined it, but only more beautiful. I'm feeling incredibly blessed to be experiencing the stunning sunrise and sunsets. Once we arrived at the Tsholofelo community we were met by Avril & Brother Alfred who welcomed us along with the young people of the "Step Up & Serve" group.  The two groups met, had an introduction and a superb meal (Brie) put on by the Step Up & Serve young people. I have to say the food here is bursting with flavour.
Day one began with a tour around to get our bearings, the local mall, the building suppliers, all the      places we would need to be very familiar with straight away. Day two was a visit to Tapologo with a  guided tour by Simon. I'm so impressed by how the Hospice came to be, and how it runs. Simon gave  us an extensive talk on the history, the eco friendly system, the thought for patients in general. The  atmosphere is incredibly welcoming. Later in the evening I returned to the hospice to visit a young  boy, an in-patient for treatment. I spent some time playing ball, colouring and having some fun with a  YoYo with him. I could have stayed forever spending time with him. This was the part of my trip I  was nervous about, coming face to face with the children affected by HIV/Aids. Time spent here has  made me realise the reality of HIV/Aids and on a positive, being part of the SERVE team and seeing  firsthand the work that Simon, Sister Georgina, Brother Joe, Bishop Kevin and all the team do here is truly inspiring.
Day three: the work began in the squatter camps.  I, along with three others from the Irish team, Brother Albert and the Step Up & Serve lads worked together on Kroondel Park. I was overwhelmed by the size of the squatter camp. People say I will see poverty like I have never seen it before arriving in the squatter camps and that I have. But what I personally am seeing is Community. I have had a chance to speak to Charles and the boys from the Step Up & Serve youth group on the projects they work on.  It's a complete difference in the comparison to other youth groups I have worked with in the past at home.  The boys explained one aspect of the work they do in their group is or organise food, clothes for children in the camps, along with the time they give on the projects like we are working on here for the month.  Groups I have worked with at home who fundraise for charities are so different to here; here it's about survival.  They are a great group of lads and ladies in the group, a pleasure to be spending time working with.
The work on Krundel has involved the knocking of two shacks, clearing the site for a new one to be built, a new garage, and also a play area for the children. This site is a school. I have had the absolute pleasure of working with Regina, Gloria and Abigail all this week. These ladies are all teachers in this school. Due to the strikes in the local platinum mines in recent weeks the numbers have dropped but the hope is now that the strike is over, and once word has gone out about the work carried out on the school site; the numbers will rise again. The work I have carried out involved digging out trenches, laying in old tyres, clearing the site on both sides of the play area and school, painting the tyres along with helping to put in place the new fence around the site. It's been amazing; I have loved every minute of this.
On Friday I moved projects. I went to Freedom Park. The work here involved, taking out parts of the floor of a container that will be used as a kitchen and storage area of medications and wheelchairs. Outside work involved helping to prop up the container, mix the cement along with checking the levels before the concrete was placed. This is being left to dry over the weekend before inside conversion work will be carried out next week. Freedom Park today was a pretty special experience for me. I was met with so many children at the orphanage and vulnerable children's clinic which is just where we are carrying out our construction work.
From midday on, they were over and back chatting to us, giving us the greetings gesture. While on my lunch break a little girl and boy came and sat with us. They are super friendly and so affectionate. Once lunch was done I decided to go and get some Irish transfer tattoos from my back pack. This was an experience I am never going to forget. There were just a few kids to begin with then all of a sudden I was surrounded. I had been sitting on an old tyre and all I could see in front of me were tiny little arms with sleeves up all waiting for their tattoos. I was so surrounded I could hardly see the blue sky above me. I was beginning to get a bit panicked as I knew the packet was running out when they were called back to the clinic by the care worker. There were hugs and kisses, this was truly a very special experience for me. Again I see a difference to home, how something so simple, a tiny little wash off tattoo can create some entertainment. When I think of the children at home, the stark reality hits how much some people have and take so much for granted. This is the experience that makes me think more about the value of life.
Later that evening one of the little boys came back, we spent some time walking around the outside of the site, he on my back and giving me a language lesson on the various parts of the fence. Super cute and so intelligent at five years of age to be able to sit me down and explain things to me while teaching me the local language. Later another little girl arrived, Nolovuyo, she has the most amazing eyes that draw you in. The ladies of the camp were arriving as we were packing up to leave, Nolovuyo's mother among them. She was quite happy for me to have Nolovuyo in my arms as I collected spades from the site for lock up. These ladies were all gathering to sing and pray at the clinic. Listening to the sound of prayer through song is so beautiful here. Nolovuyo was still in my arms and swaying to the sounds of song. I danced a little with her in my arms also, she would melt anyone's heart. She can wrap any of the lads on our team around her little fingers.
During the week we got a talk from Bishop Kevin Dowling on the work he has carried out here, his life story and his future plans here in South Africa. Myself and the group were blown away by his life story. What a wonderful man. I feel truly privileged to jog every morning on the playing pitch in Tsholofelo community knowing the history that has gone on here during the Apartheid times.
Every night after hard work has been completed we get to sit and chill with the 'Step Up & Serve' youth group. The group have been so welcoming, taking time out to teach us the Swana,  we have might craic as we would say at home. This is only week one and there is so much more I could put to my experiences here in South Africa. Just last night we all sat around the fireside and the Serve boys broke into song and drum. I can't describe this feeling, this is an experience that will stay in my heart forever.
Irish Aid defines Development Education as an educational process aimed at increasing awareness and understanding of the rapidly changing, interdependent and unequal world in which we live. It seeks to engage people in analysis, reflection and action for local and global citizenship and participation. It is about supporting people in understanding, and in acting to transform the social, cultural, community, at national and international levels (Irish Aid).
I was told I would be a different person coming home from this trip. This is only week one, I am learning so much from everyone here. I am personally experiencing the value of development education while here. Our leaders are providing us with so much information. I never came away thinking I would change the world but to experience first hard where funds raised in one part of the world through solidarity can benefit another part of the world that most people will never understand will surely change me, it already is. Projects have been started here in South Africa, teams working in solidarity to create small changes in communities that will benefit so much has me only wishing I could stay longer. For now I am going to make the most of every single minute of my time left here and bring home the education I will have received by August to create any bit of awareness that I can. Feelings at the end of week one? A sense of belonging created by the locals, a sense of achievement personally, a sense of gratitude to those at home for funds raised, a sense of solidarity with all involved and already a sense of sadness at the thought of the end of week four.
https://serve.ie/wp-content/uploads/2013/11/flag-south-africa-XL.jpg
1000
1500
Serve
/wp-content/uploads/2019/11/serve-logo.png
Serve
2014-07-14 16:22:37
2015-01-12 10:06:05
South Africa – Week 1 Blog