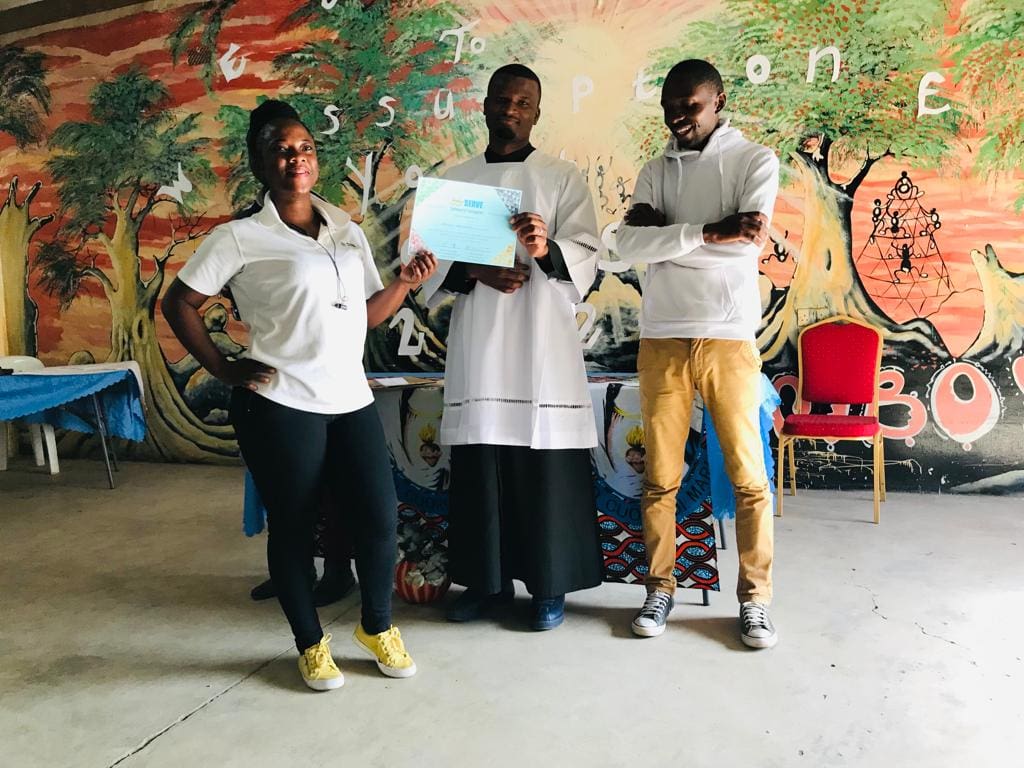 SERVE supports annual youth leadership workshops in Assumption Parish
SERVE works closely with the Assumption Parish in Mazabuka, Zambia to support youth development. The latest initiative supported by SERVE was funding  a three day  youth leadership workshop for over 100 young people in April 2022.
The workshops discussed:
Goal setting
Self confidence
Communication and Critical Thinking
Drug awareness
Holistic Growth
Entrepreneurship, innovation, and creativity
The workshops give the young people an opportunity meet their peers and train with mentors who can guide them towards a successful future. This will help nurture their creativity and leadership skills. 
The other achievement of these residential workshops is increasing the capacity of our partner liaison Milimo Muchanga and the team he works with in the area of project management. 
SERVE is extremely proud to have played a supporting role in creating this successful initiative in 2022, especially because it continues the work that our long term volunteer Darren Hennelley had completed with Milimo Muchanga in 2021. 
Please join us in congratulating Milimo Muchanga, his team and the facilitators for their fantastic work, and wishing the youth who participated this year the very best for their future.