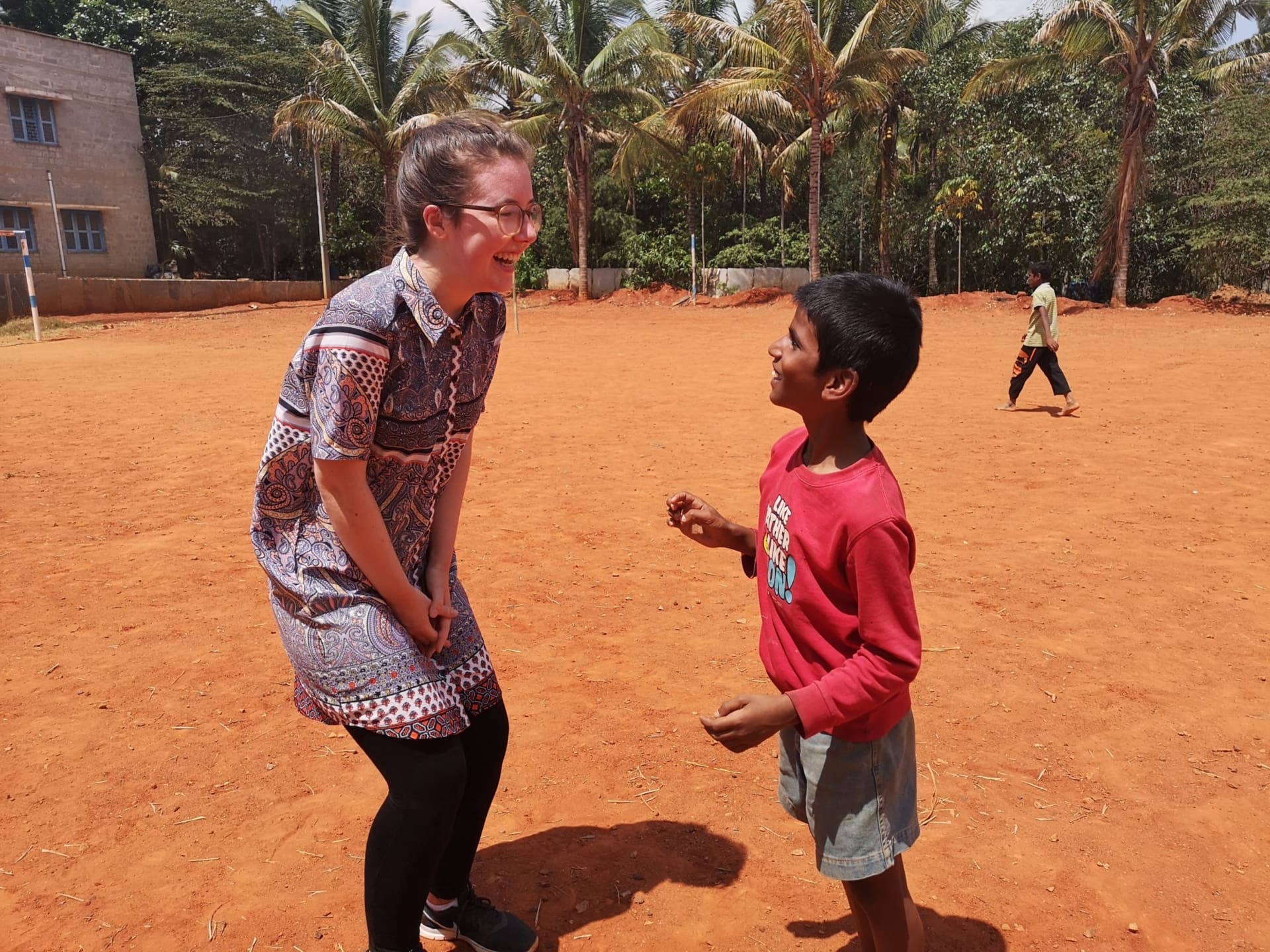 Education is the most powerful weapon
By Aisling Moran
My hands are clasped by two boys while "aunty look! aunty look!" rings in the background. I look around and see the eyes of 20 beautiful boys glancing between me and the plane that flies above our heads. "Airplane aunty! you fly to Ireland!!" they say. I take one look at the plane and I am reminded over the sorry fact that some day soon I will be leaving Morning Star and heading back home.
Nelson Mandela once said "education is the most powerful weapon which you can use to change the world". The SDG goal 4 'Quality Education' is centred around achieving inclusive and universal education standards. Quality education acts as an armour and a sword, defending those who may not have the financial support to have a golden gate built around them. Unfortunately, the reality is that over 264 million children and adolescents worldwide do not have the chance to enter or complete school. Without the basic knowledge or literacy, children can become easily victim to the profound effects of poverty, discrimination, and organized crimes.
1 in 4 girls in developing countries are not in school. Despite the fantastic efforts by feminist movements, we must not forget our fellow global sisters. Although Morning Star is a care home for boys and men, the lack of education for women has a prevelant tear drop effect on these boys.
Seeing the school boys walk in to Morning Star at 3.30pm every weekday reminds me how important quality education is for these bright boys. Morning star offers a home, a safe place for children and adults to learn and grow in all directions. Many of the children and men who have disabilities are given the opportunity to live a life filled with joy and peace. Education in Morning Star is seen as a mode of transport from challenging pasts to brighter futures. Each child is given their own school bag with their school supplies making sure they are prepared for any task.
I write this as a privileged human who has had access to good education since I was a young toddler. Not having an education was never an option for me, but it is for many others. Quality education requires a unified dance between places like Morning Star, understanding teachers, and individuals who push the boundaries creating an equal space for women and men. When I glance into those boys' eyes as they stare up to the airplane, I hope that someday they will be able to successfully fly their ambitions and goals way above the sky. Armed with their wisdom and knowledge, these boys will become pilots of their own lives.
https://serve.ie/wp-content/uploads/2019/08/IMG_20190713_134832-scaled.jpg
1920
2560
Serve Solidarity
/wp-content/uploads/2019/11/serve-logo.png
Serve Solidarity
2019-08-04 10:11:56
2019-08-04 10:11:56
Education is the most powerful weapon