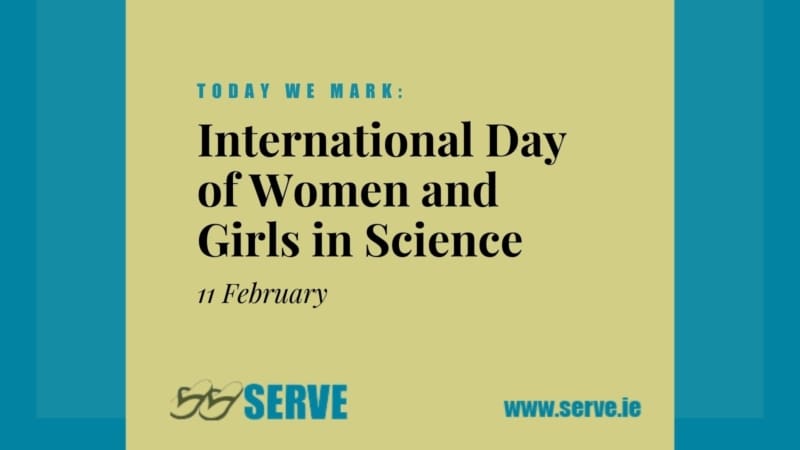 SERVE celebrates International Day of Women and Girls in Science
To celebrate International Day of Women and Girls in Science, we bring you messages from girls & women from our partners, Young Africa, who have training centres in Southern Africa.

---
Meet Erika Espada, Trainer & IT mentor at the Young Africa Training Centre, Mozambique.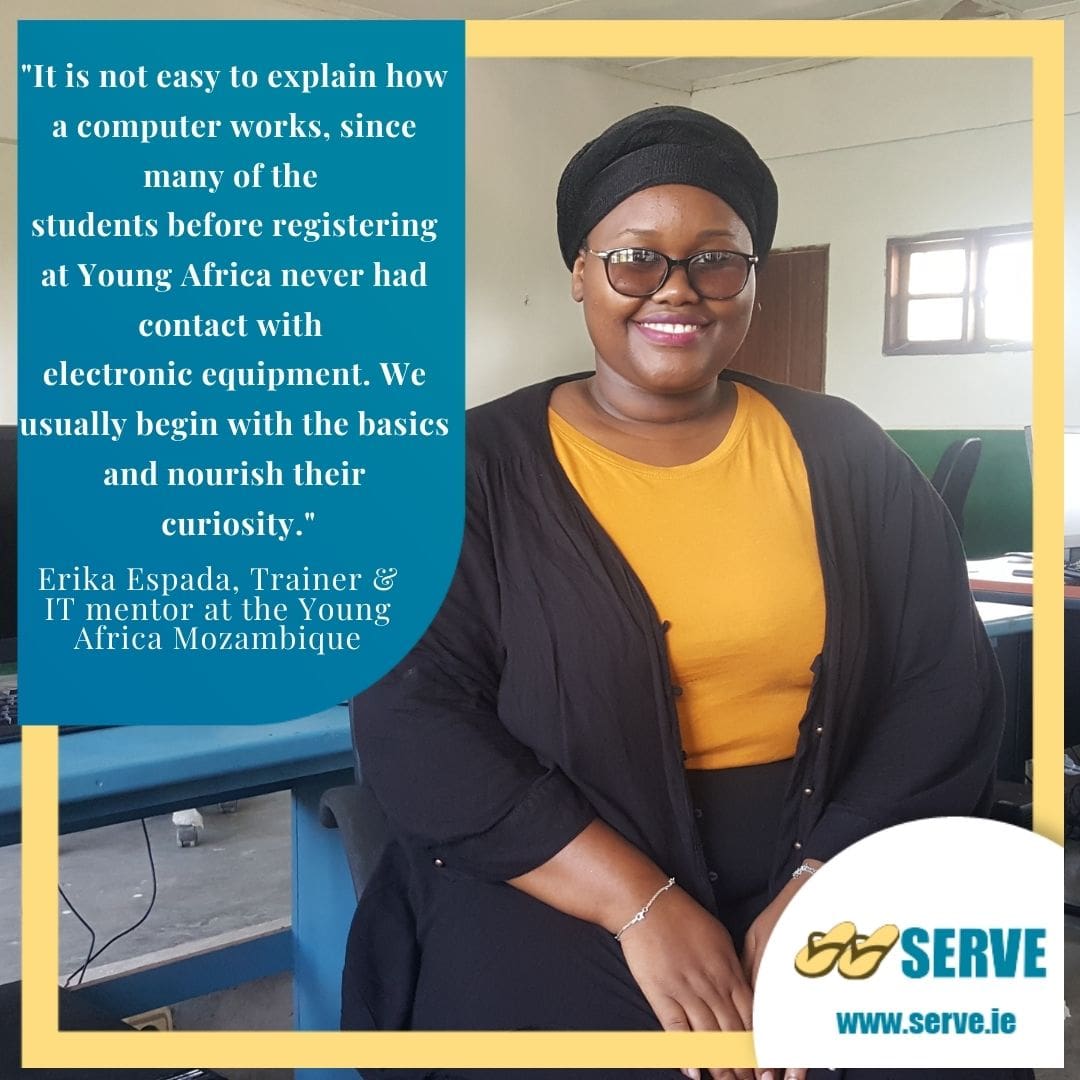 Erika says: "I teach computer science to students at Young Africa, with the aim of preparing them for the job market. Nowadays we live in a technological world, where almost everything comes down to electronic equipment. It is extremely important that trainees have at least basic knowledge of how to work with electronic equipment.
It is not easy to explain how a computer works, since many of the students before registering at Young Africa never had contact with electronic equipment. We usually begin with the basics and nourish their curiosity. It's amazing to see their progress in the short term, their willingness to learn is extremely admirable, but we have great difficulties because after school they have nowhere to practice because they come from low-income families and do not have an android phone or computers to practice with. Some of them use phones with almost the same capabilities as the computer, but barely know how to work with the computer or the phones. My role is to expand their competencies to learn about new functions other than scanning a document or just to store personal documents."
---
Meet Maria Manuela De Rosario, 21yrs –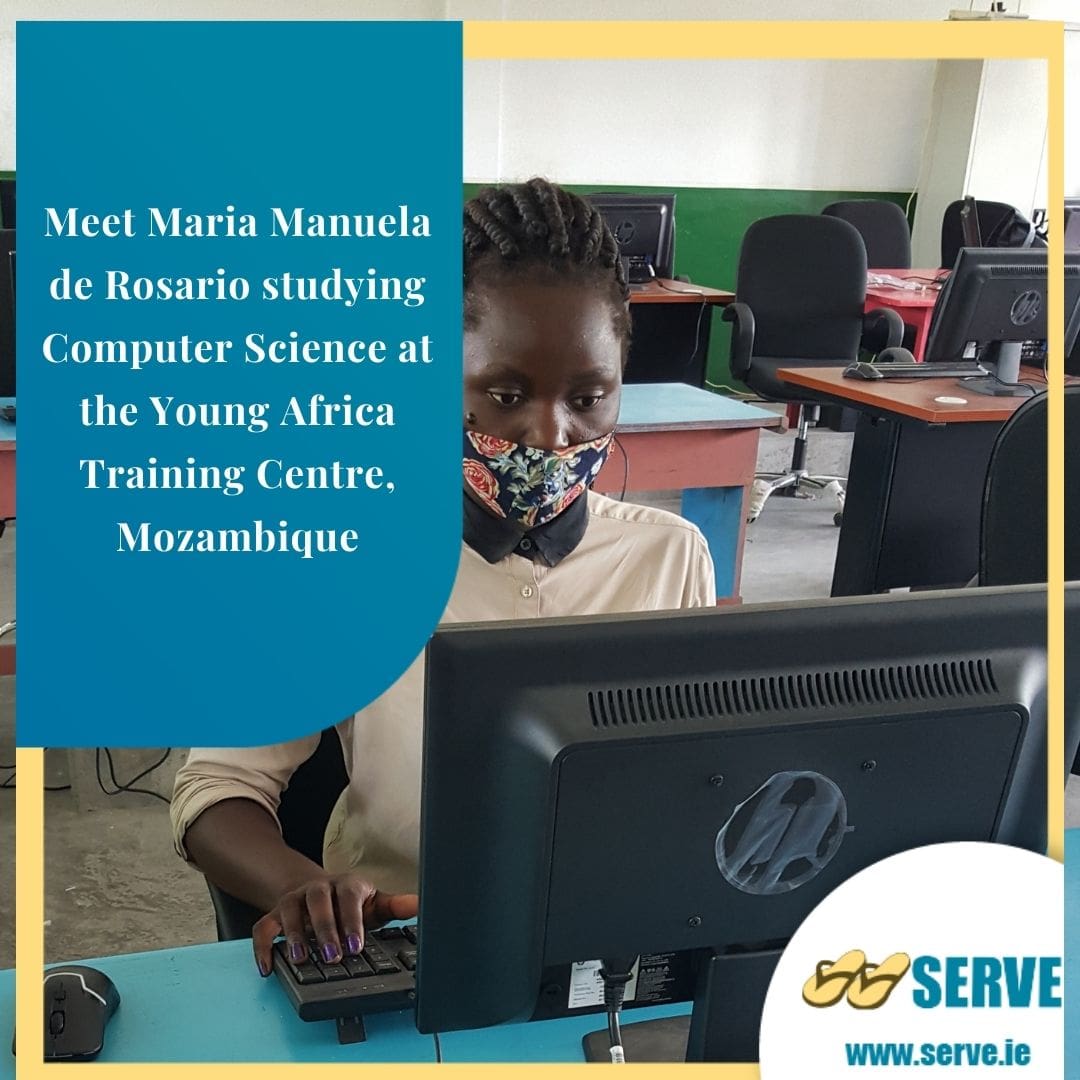 "At Young Africa, I took computer classes where I learned to use the computer. I thought the computer was a monster with seven heads, that women would never be able to handle it and that only men could use it properly. After completing the course I can see how much I am able to work the computer, using it for multiple functions and one of them is to make money or earn a job.
During the course I learned to handle the computer, mastering Microsoft, learning how to access the Internet correctly. I learned how to communicate and socialize using emails and social networks via the computer. Before taking the course I had difficulty socializing with people, and by the end of the course, I became more sociable and interactive with people. We live in a global world and almost everything we do is electronic, and thanks to the knowledge I got in this course I'm sure my professional life will change. Today, I feel prepared to enter the job market and face all challenges so I am grateful to have had this opportunity."
---
Meet Maria Carmona Machate studying Computer Science at the Young Africa Training Centre, Mozambique (#SERVE Partner).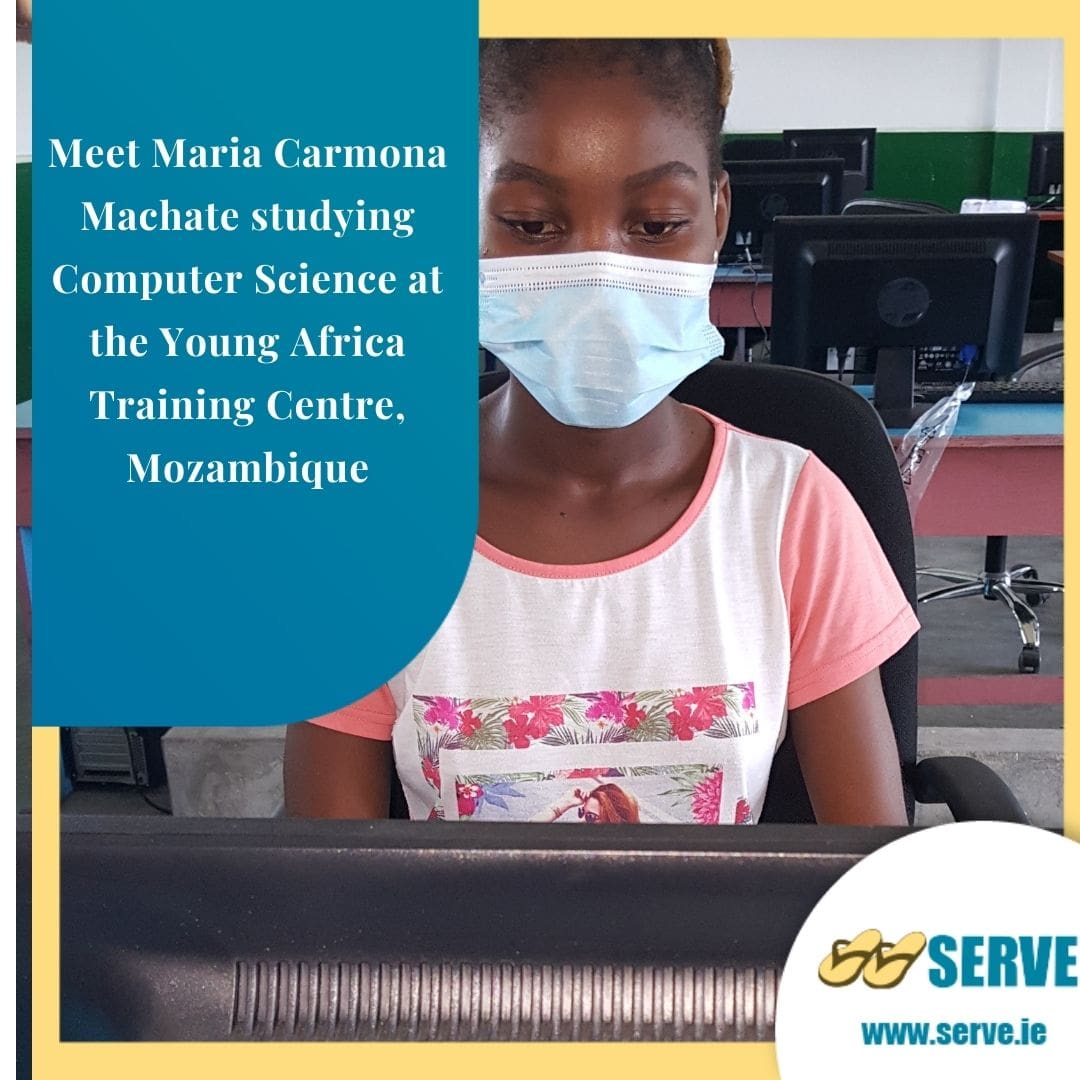 Maria explains, "I took the Computer Science course at the Young Africa institution and was able to learn various things throughout the course.
"Before I didn't know how to operate a computer and had various difficulties, but today I can work with the computer correctly. I have learned Microsoft, I know how to send emails and manage the computer directories and many other things, which I didn't know how to do, and today I see them as easy. Computer technology has come to help me and I am very happy to have this training in my life."
---
We have worked with YA since 2008. And at the moment 3 of the YA Centres and affiliates are part of the four 'Development Programme' – located in Zimbabwe & Mozambique.
#WomenInScience #InternationalDayofWomenAndGirlsInScience #GlobalGoals #SDGS #SolidarityInAction
https://serve.ie/wp-content/uploads/2021/03/Twitter-Women_And-Girls_inScince-e1616172722620.jpg
450
800
Serve Solidarity
/wp-content/uploads/2019/11/serve-logo.png
Serve Solidarity
2021-02-11 09:00:50
2021-06-23 11:36:58
SERVE celebrates International Day of Women and Girls in Science