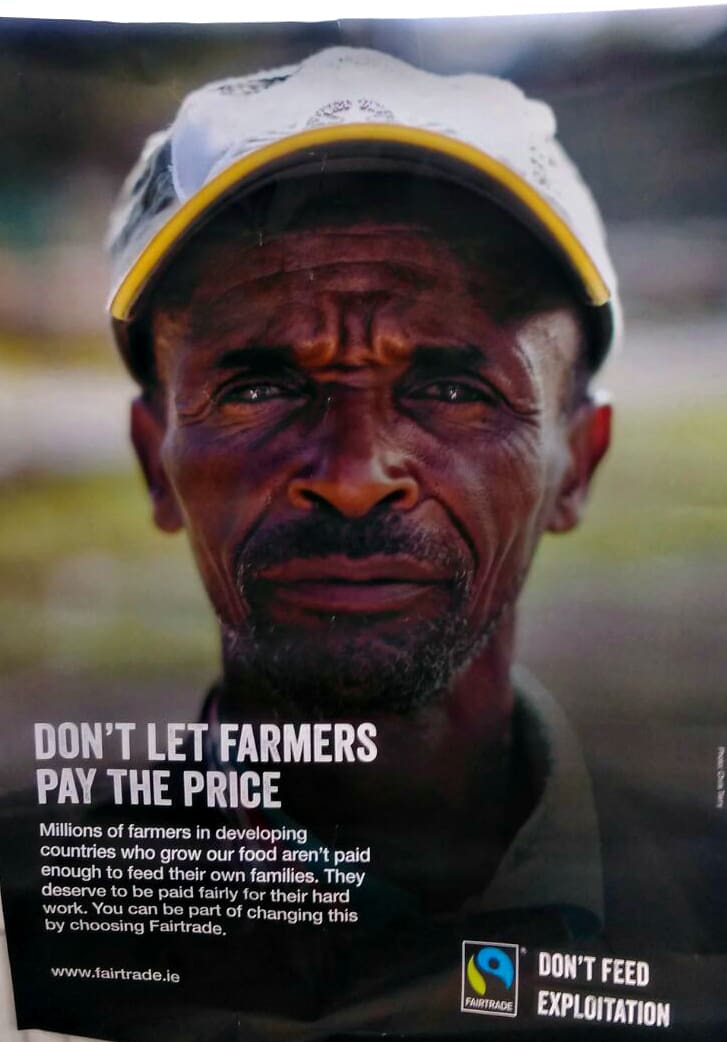 Today marks the beginning of Fair Trade Fortnight, an important annual event to highlight the issues of inequality facing communities across the globe.
The SERVE office is located near Blackrock Castle by the entrance to the Port of Cork. Every day we see cargo ships bringing in goods from all over the world. Each week container ships bring in up to 7.5 million bananas to the Port of Cork, ready to be packaged and distributed across Europe. Believe it or not, Ireland is one of the biggest exporters of bananas in the world. While we know banana's do not grow in Ireland, Fyffes imports bananas from Honduras, Belize, Costa Rica and Columbia and then exports them throughout Europe. It seems bizarre that a country that cannot grow bananas is one of the biggest exporters! Fyffes notes that they are Europe's largest supplier of fair trade bananas meaning that their Fair Trade bananas do come from registered plantations where workers are treated fairly. However, you must be aware and make sure you are purchasing the Fyffes Fair Trade bananas as they also have a cheaper non Fair Trade banana.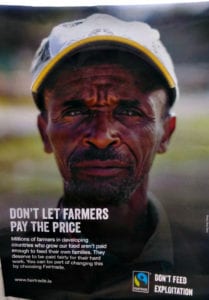 During our development education workshops in schools and with volunteers, we focus on our global citizenship, what it means for us, and how our everyday actions contribute to global development. We ask volunteers to be mindful, consume ethically and be aware of where their products are made…and we lead by example.
We make sure that the tea and coffee we drink and the fruit we eat at the volunteer training weekends is Fair Trade. We buy Fair Trade because we know the true human cost of exploitation from unfair trade laws and taxes, human labour etc. Our job is to make people aware by setting an example for our volunteers and supporters to follow.
Recently when purchasing t-shirts for our volunteer programme we hit an ethical dilemma. We wanted our t-shirts to be fair trade, to support those who are working hard to provide for their families. However, this meant that a higher price would have to be paid by SERVE…and we strive to keep our costs as low as possible. Would we be questioned and frowned upon for spending the extra on t-shirts? And if we don't will we be ignorantly purchasing our t-shirts from an unknown source with unknown working conditions? For us as an organisation, committed to tackling poverty and enabling youth to live independently, it was an important decision to make. As we do not have a budget for marketing and advertising, our t-shirts are essential for our volunteer programme as they help to promote our work through our volunteers. In the spirit of global citizenship, fairtrade and global justice we agreed to purchase the fair trade t-shirts and we could not be happier. We are delighted to have our volunteers proudly wearing their SERVE Fair Trade t-shirts when representing us at their fundraising events and while on their overseas placement.
We hope that from this week forward, when you are shopping you will look out for the fair trade mark, and ensure that the farmer or factory worker who worked hard to make sure that those products we buy are on our shelves is treated fairly with respect and dignity. You can set an example. Your actions can inspire and encourage your friends and family to make choices that can change the lives of farmers and workers.
This Fair Trade Fortnight make the change and be the change.
For more information please visit the Fair Trade Website.
https://serve.ie/wp-content/uploads/2017/02/fairtrade-poster.jpg
1042
727
Serve
/wp-content/uploads/2019/11/serve-logo.png
Serve
2017-02-27 16:03:07
2017-02-27 16:09:37
Fairtrade Fortnight