Impact of the SERVE Development Programme in Zimbabwe
– by Siobhán Hughes
For the past week we have been documenting our partners Young Africa (YA) in Zimbabwe.  Zimbabwe is one of our three priority countries – part of SERVE's Development Programme. While South Africa, Mozambique and Zimbabwe are such diverse countries, it is refreshing to see SERVE's partners working towards the SERVE Development Programme priorities of Technical Vocational Education and Training (TVET), HIV and AIDS and Orphans and Vulnerable Children (OVCs), despite the challenging situations in each country.
In Zimbabwe we visited three of Young Africa's locations – the main campus at Chitungwiza, the satellite centre at Epworth and the impressive Mobile Skills Training at Domboshawa. Domboshawa is a rural area where vocational training and opportunities for employment and entrepreneurship is absent.  The Young Africa team decided to make their skills training mobile to reach those in the rural areas who lack access to this type of education. Every weekend the dedicated Young Africa team start at 5am and pack their truck (funded by SERVE) with computers and materials required for skills training.  They set up each training room in classrooms in a secondary school building.  It is hard to imagine that this is not a permanent training centre when you enter the classrooms!  One of the empty classrooms was equipped by the Young Africa team and posed as a computer training room. The students rotate throughout the day and take part in computer literacy classes.  At the end of the day, the computers are packed up and the classrooms are left empty until the next weekend.
Now with its third batch of students, the Mobile Skills Training has proved to be very successful and is running training in catering, hairdressing, dressmaking, welding and carpentry. Like the YA centres in Mozambique and Zimbabwe, the mobile skills students must also part take in life skills training to encourage safer and more informed choices in relation to sexual health and the prevention of HIV, computer literacy training and entrepreneurship to encourage students to start their own businesses. Thanks to Irish Aid's support, a micro credit loan is available to TVET graduates who are looking to start their own business. Without the support of Irish Aid and SERVE, there would be no training available in Domboshawa for youth.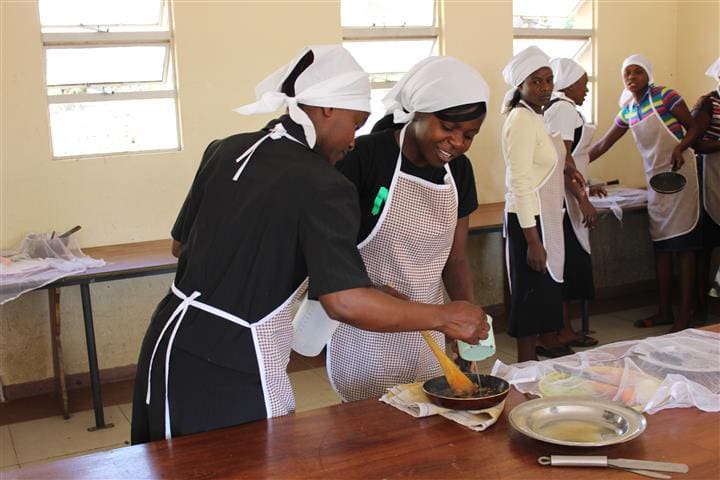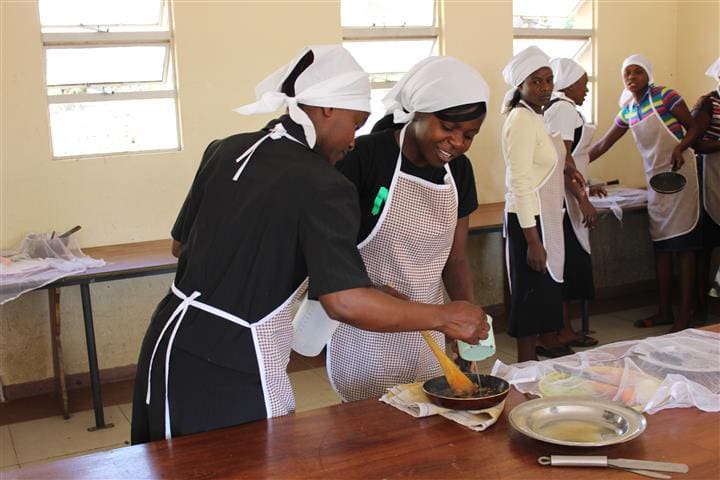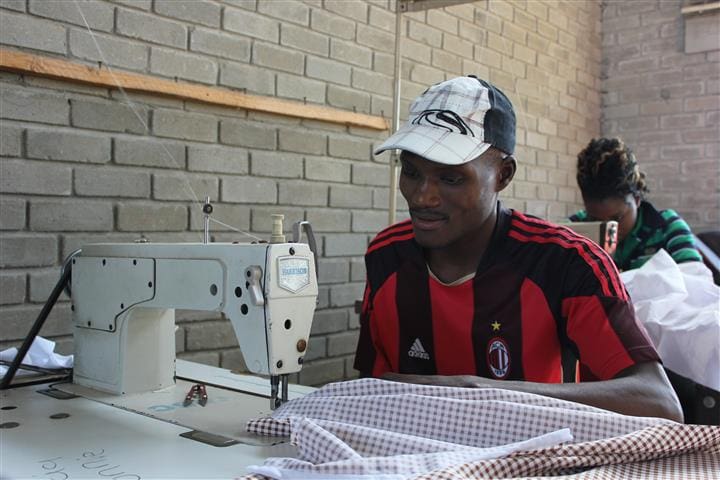 The YA model is popular and successful as it empowers and promotes independence of the youth in Mozambique, Zimbabwe and more recently, Namibia. Thousands of young people in Mozambique and Zimbabwe are being trained with a useful skill, along with the knowledge of how to run their own business.  The opportunity for young people to learn a new skill, access a micro credit loan and potentially start their own business is one that is not overly accessible for youth in Southern Africa.  From the successes of Young Africa to date, it is evident that it will continue to grow and produce youth trained with usable skills that are in demand.
From meeting with students who took part in TVET programmes and are now successfully running their own businesses, I can see the impact that Young Africa and SERVE have made to the lives of young people in Mozambique and Zimbabwe. I must acknowledge Irish Aid, as the success is largely due to the support that Irish Aid have provided for the past two years. With two years remaining of the current Irish Aid Programme (2012-2015) it is evident that South Africa, Mozambique and Zimbabwe will continue to produce 'good news stories' from the youth that are being supported, educated and trained.
https://serve.ie/wp-content/uploads/2013/11/flag-zimbabwe-XL.jpg
788
1181
Serve
/wp-content/uploads/2019/11/serve-logo.png
Serve
2014-07-29 10:22:16
2015-01-12 10:23:04
Impact of the SERVE Development Programme in Zimbabwe