Think Global, Act Local 2022 is a wrap
We look forward to seeing where our TGAL 2022 participants take their Global Citizenship journey next.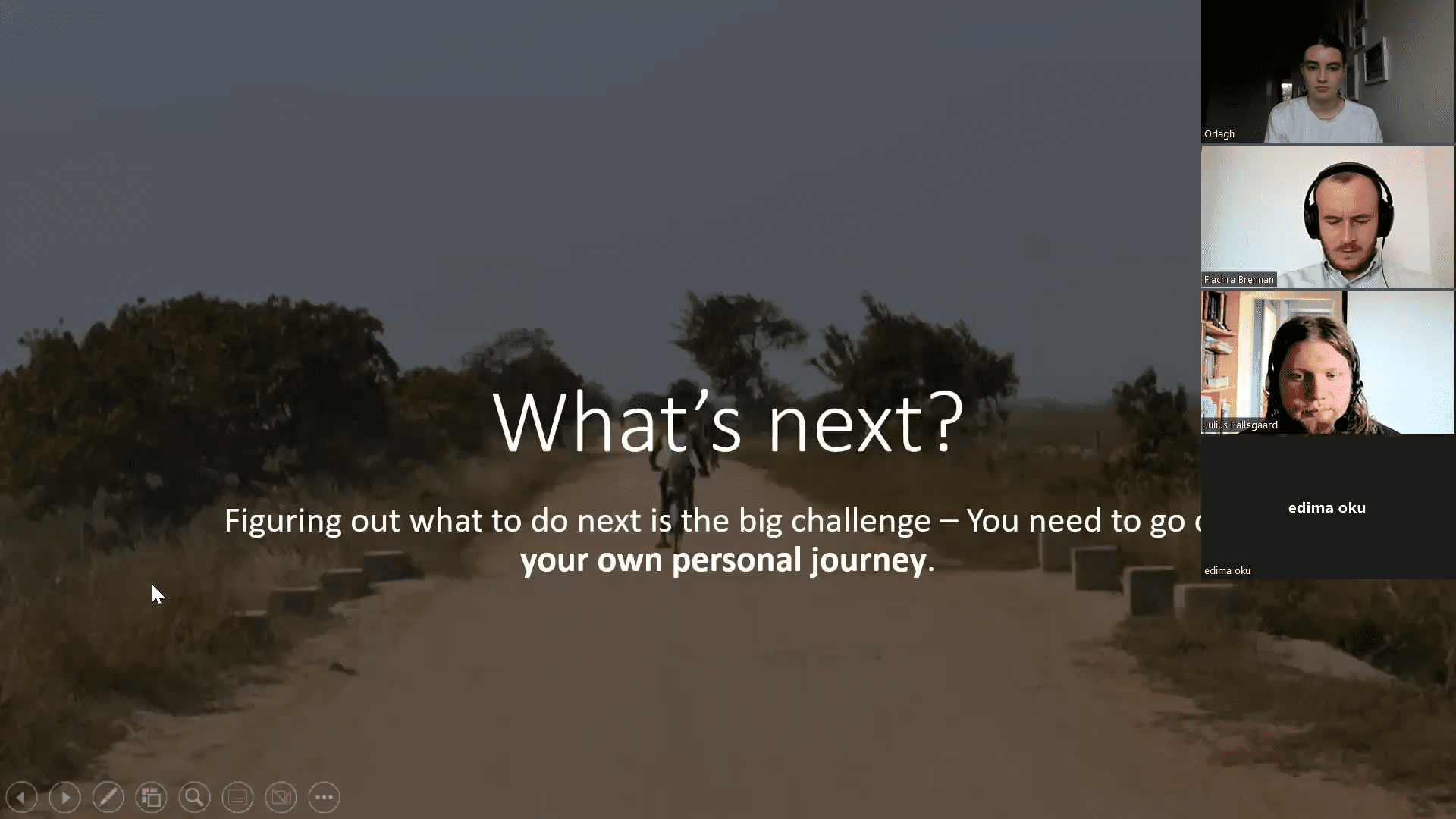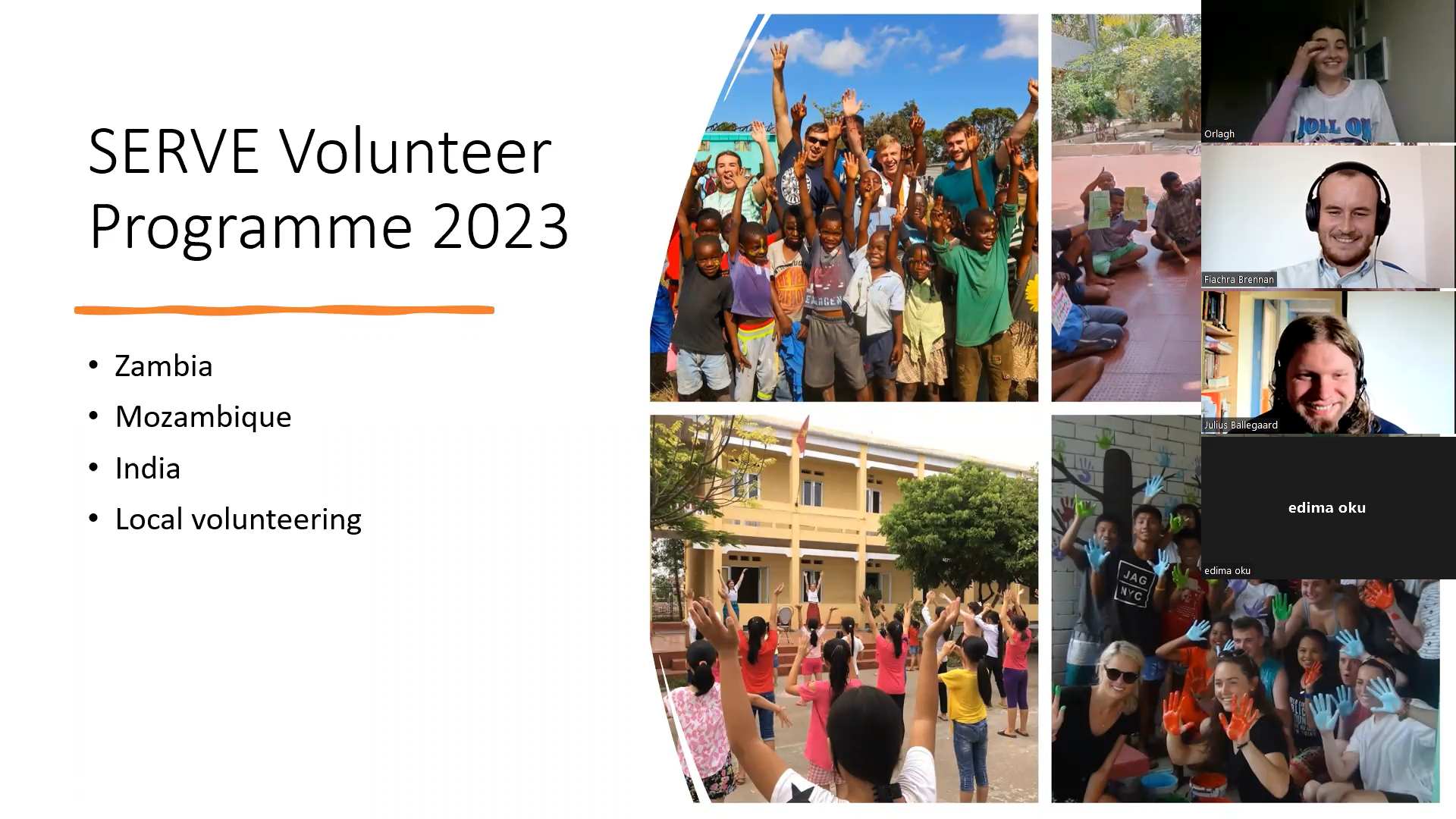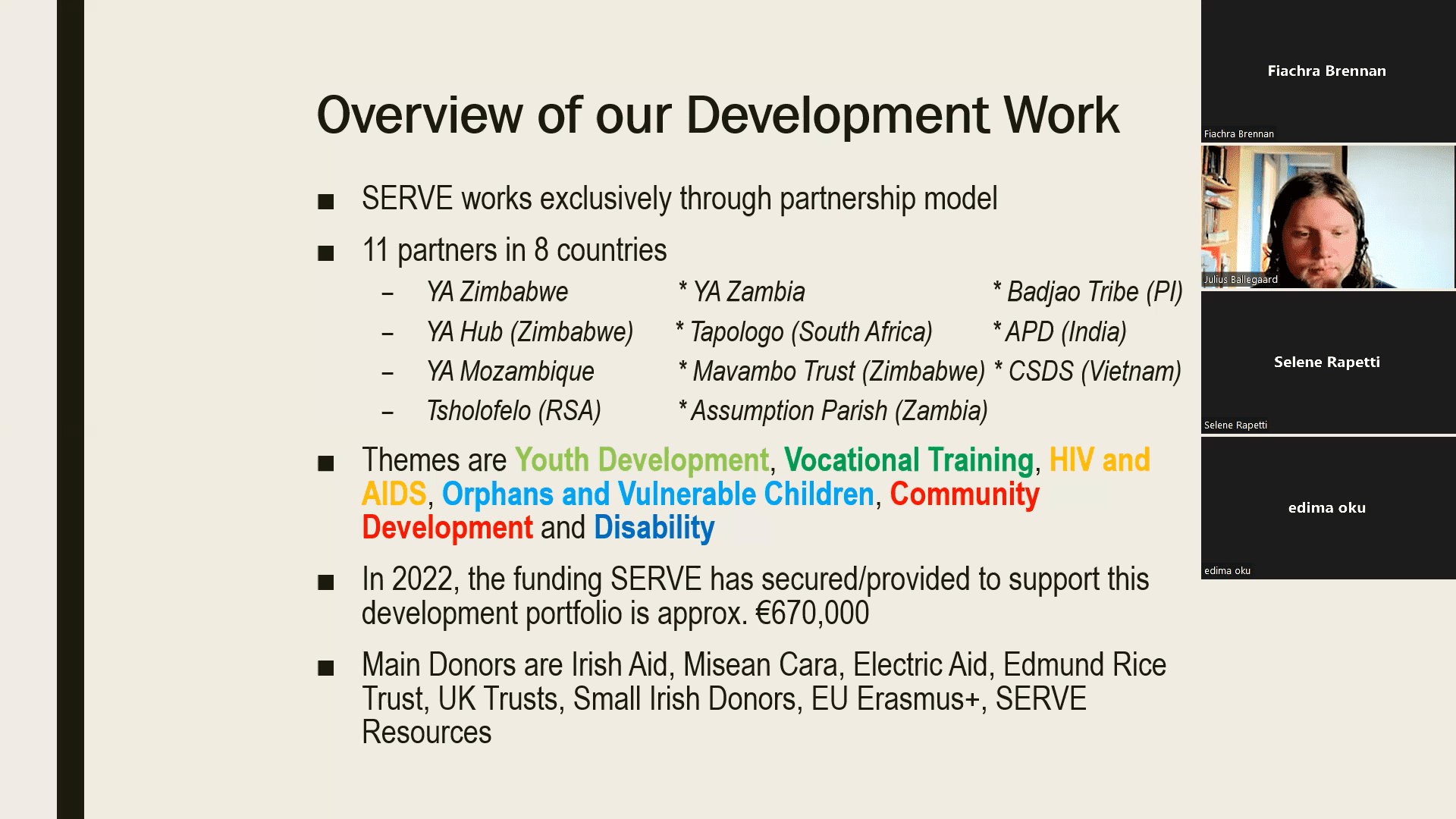 Our 2022 Think Global, Act Local (TGAL) programme gave us the chance to virtually meet and learn from like-minded SERVE volunteers. We wrapped up TGAL a couple of week ago with a final 'Next Steps' reflection session.
Our group met to reflect on the lessons learned over the past seven months from the Global Citizenship Education (GCE) workshops they were involved in, the guest speakers from the Global South, and their experiences facilitating online workshops with our partners in Mazabuka in Zambia.
One of the big themes of the day was to think ahead to the next steps in our participants' Global Citizenship journey. It was echoed by our TGAL mentors, Orlagh Henry and Fiachra Brennan, that it does not matter how big or small the next step may be, as long as we continue to be open to learning and progressing, contributing to global lessons and acting in solidarity.
We wrapped up the day with our big announcement that we are restarting our Volunteer Programme in July 2023 after 3 years. TGAL has inspired the new Volunteer Programme. These last two years of running TGAL have helped us grow as GCE facilitators. We are delighted and grateful that those who mentored and facilitated the TGAL programmes will be returning in various capacities for our 2023 Volunteer Programme.
Without our overseas volunteer programme, Think Global, Act Local 2021 and 2022 provided us with the opportunity to virtually meet and work with enthusiastic volunteers (and occasionally in person). We look forward to seeing where our TGAL 2022 participants take their Global Citizenship journey next.

Be the Change Volunteer Programme 2023 Applications are now closed. Overview Overseas, Local or Hybrid Volunteering Following a 3-year break, our Volunteer Programme is back,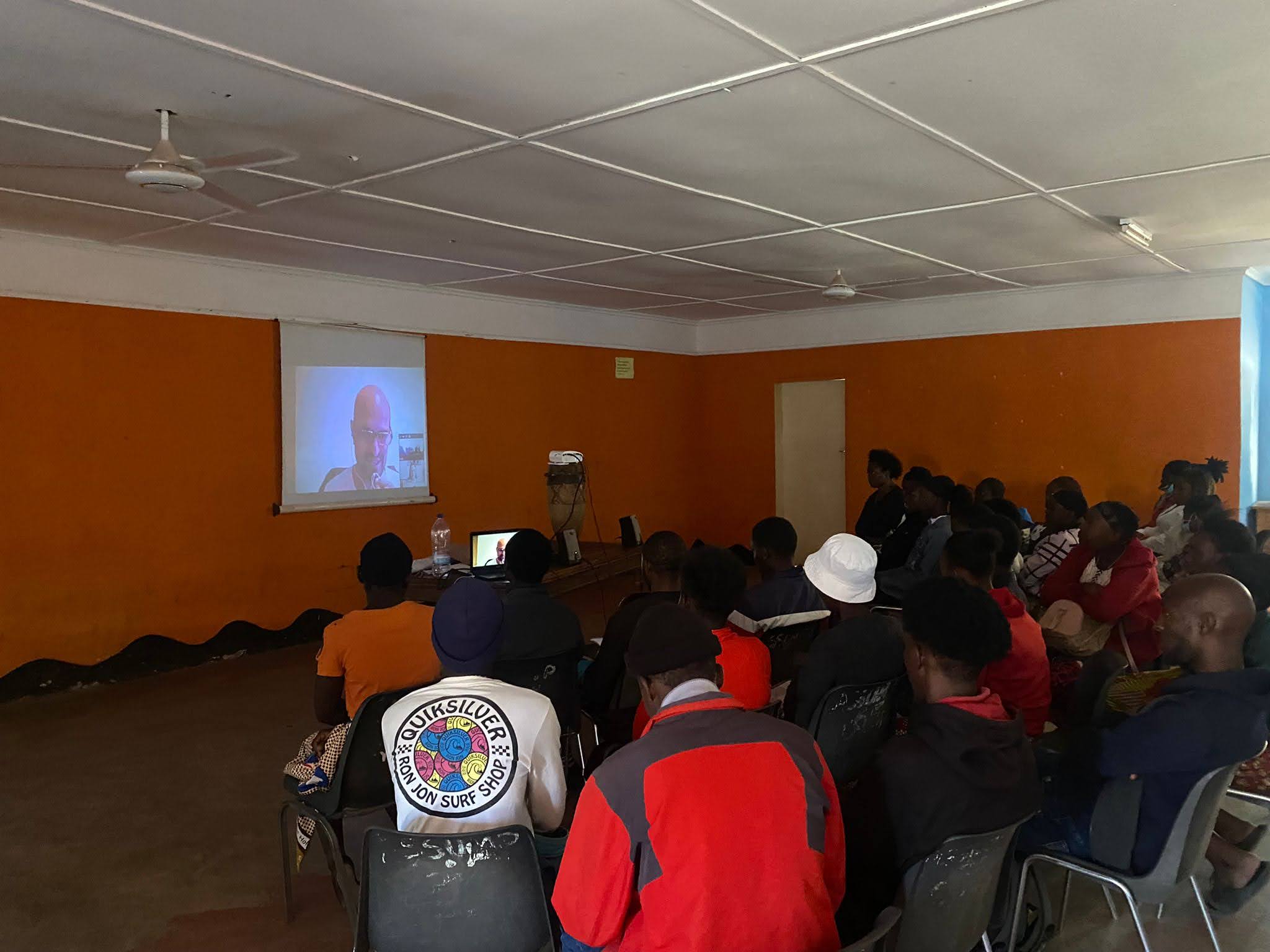 "Through the monitor I could see their wide smiles.." Participants from our Think Global, Act Local programme facilitated online workshops over four weekends on Cover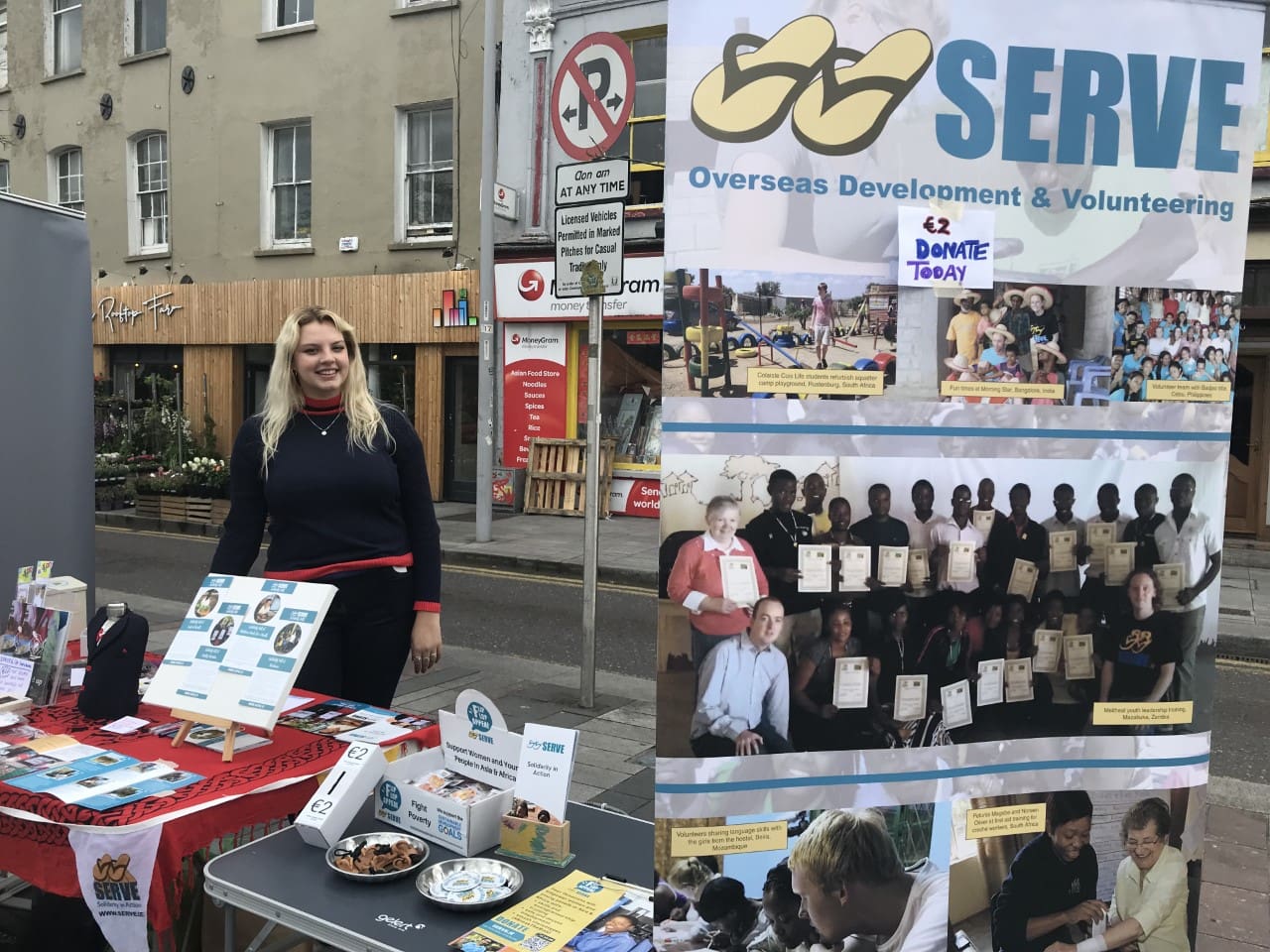 Events Volunteers Needed SERVE seeks festive and sociable volunteers to assist us at our upcoming Christmas markets around Cork City. The markets will take place
Subscribe today for free and stay up to date with our latest news and events.