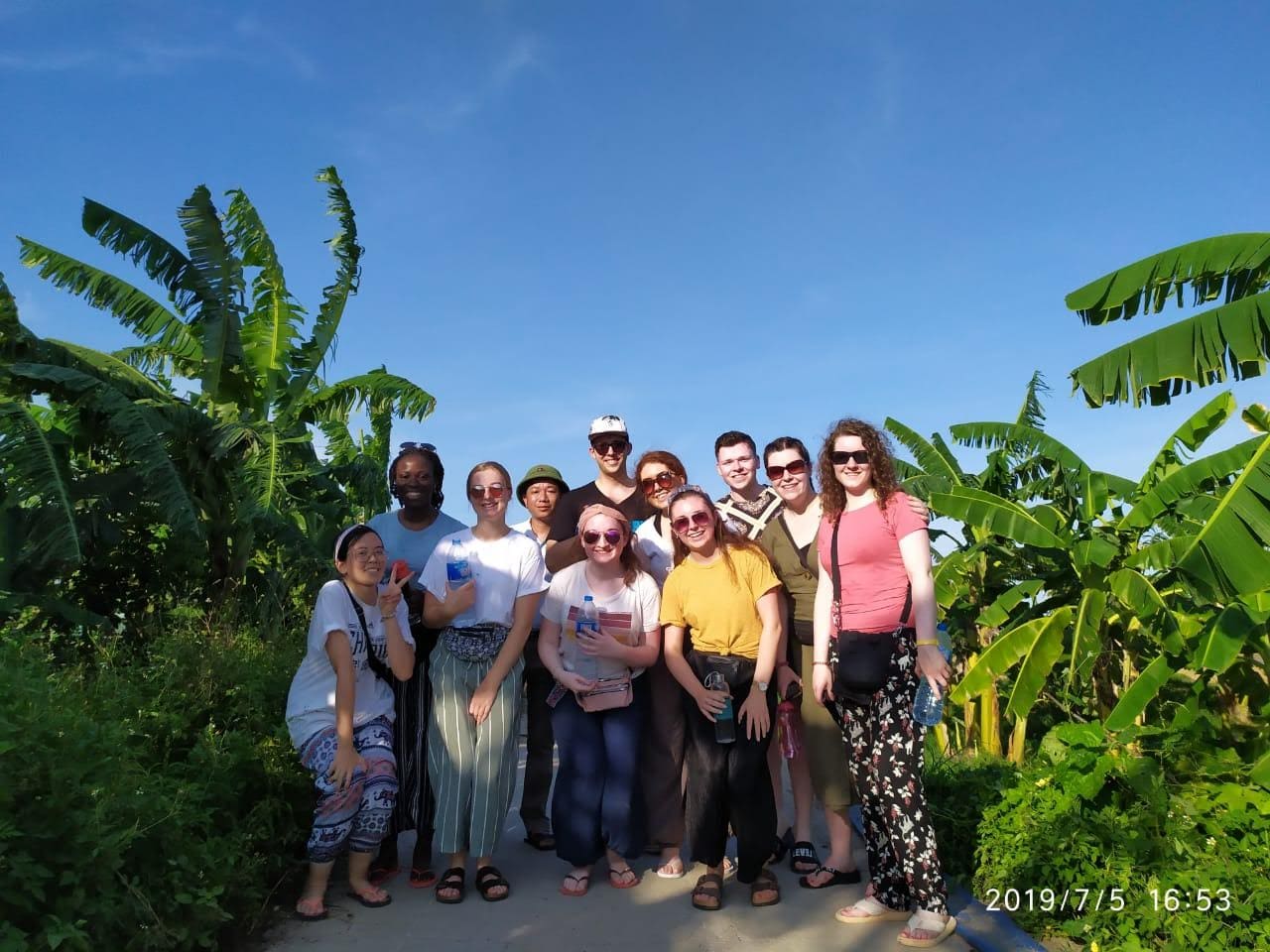 Vietnam: Teaching with a language barrier
By Máire McGovern
For me, this has been my first trip outside of Europe. It is also the first time that I have found a foreign language completely and utterly incomprehensible. Normally I would be able to recognise some similarities between the various European languages and translate at least a few words here and there, but here that is simply not the case and my only option is to be inventive and to try to use hand gestures and facial expressions to get my point across.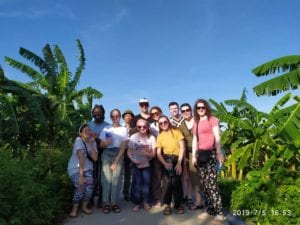 When it comes to teaching, I try to speak as slowly as I can and enunciate each word clearly to give the kids the best possible chance to understand me. I've found that in general they are extremely eager to learn English and they really do give their best effort in class. In the school we're working in in Hai Duong, little or no emphasis is placed on oral and aural English. The English teachers have good written English but tend to make simple grammatical errors in conversation with us. As well as this, their pronunciation is far from perfect. Children are taught to read and write but when it comes to speaking English out loud or listening to others speaking to them in English they struggle.  Furthermore, there is little emphasis placed on individuality and students forming their own opinions, the system is formatted so that students sit in class, listen to their teachers and take down what is written on the blackboards.
Because of this, our classes are an entirely new approach to learning for them, incorporating educational games and using a variety of resources including picture cards to make grammar exercises interactive and fun. Perhaps it is for this reason that the kids are so engaging in our class, it is a novelty for them and worlds apart from the teaching methods they are used to.
The language barrier can be difficult at times, particularly when speaking to the class as a whole. When working in smaller groups of roughly 10 kids there are usually a few who may be slightly stronger at interpreting what we are saying who will then translate for the rest of the group. Usually explaining games or exercises requires a lot of exaggerated hand gestures and facial expressions on my part that more often than not elicit laughter from the kids. Can't blame them really, I probably look like a bit of a madwoman.
It's been very interesting to witness the generational divide between the kids who have a certain understanding of English and some of their parents who have little or no comprehension of the language. In the host family I am staying with, both the mother (who is a teacher in the school) and the father have no English at all. Their 13 year old daughter has a very good level of English compared to many of the kids we're teaching and if necessary she can translate for her parents or younger twin sisters. Everywhere we have gone, it is the children and teenagers that have some level of English and their parents and grandparents have very little or, most frequently, none at all.
It is so clear how much a good education is valued here. For example, I have witnessed the twins, who are 6 years old, on more than one occasion practicing their handwriting in the evenings at home. This is during their summer holidays. Perhaps this is because their mother is a teacher, but they really seem happy to be working away at it. The kids come to our classes on a voluntary basis but all of them appear to eager and enthusiastic to be here and learning. It's extremely rewarding to see how hard they're working and even more so when they're enjoying themselves in class.
Although we are only here for a short length of time and of course there is only so much we can realistically cover with the kids, I hope that our work will have some impact, even if it's the simplest thing like the kids mastering the pronunciation of a few words. Perhaps the teachers may begin to incorporate some games into their classes and hopefully they might start to place more emphasis on the importance of speaking and listening to English.
https://serve.ie/wp-content/uploads/2019/07/4b2f949e-1d91-4878-b33c-4a8ba7f11004.jpg
960
1280
Serve
/wp-content/uploads/2019/11/serve-logo.png
Serve
2019-07-15 09:35:48
2019-07-15 09:40:56
Vietnam: Teaching with a language barrier