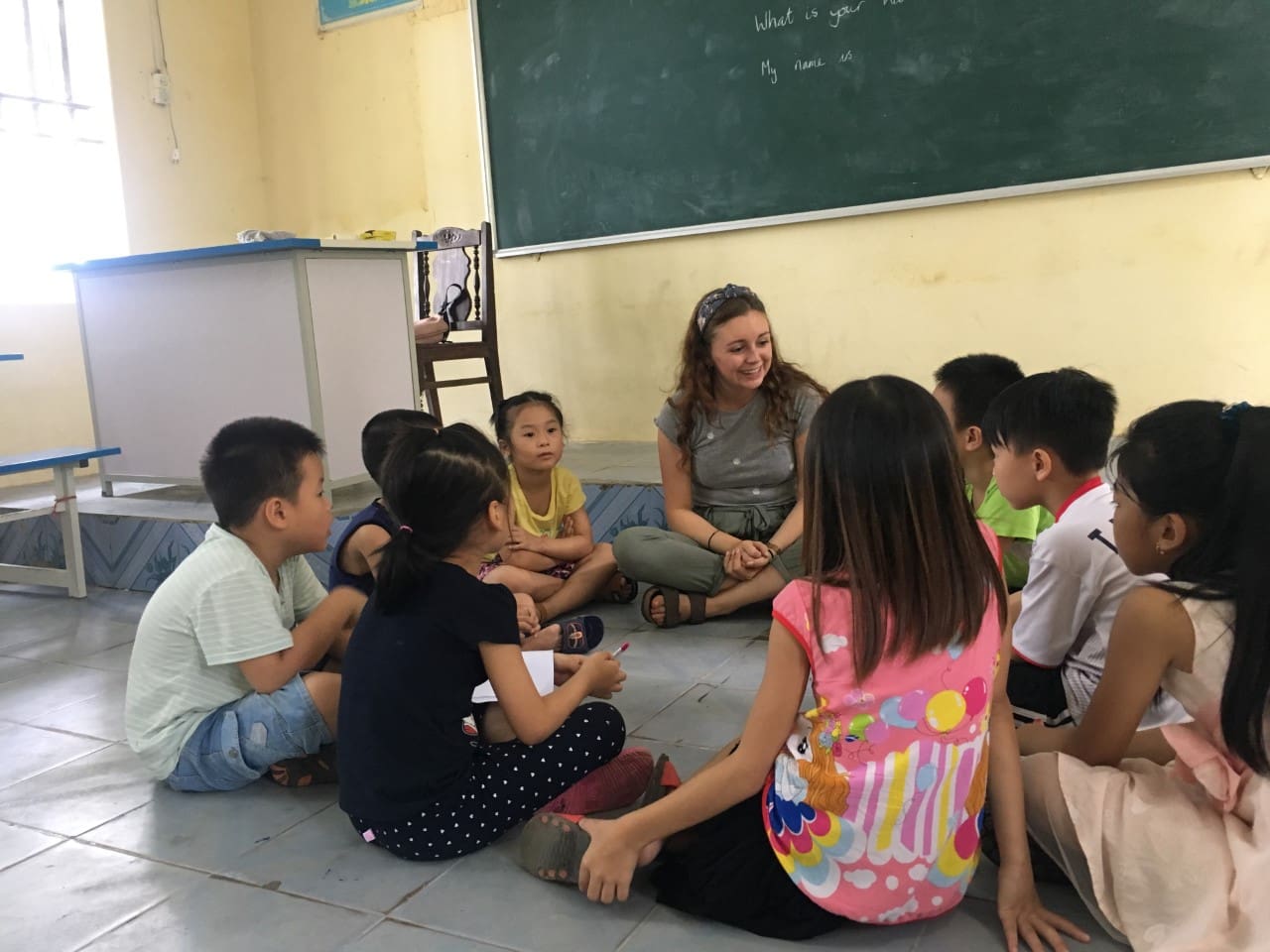 Teachers Learning Together
by Rachel Lynch
Before beginning our work here in Vietnam I was skeptical of the impact we could make, since we are only teaching English for one month. I was hopeful that the students would benefit from learning English in a new classroom environment with native English speakers, however I wasn't so hopeful of its lasting impact on our return home.
As I had expected, the students here usually learn very traditionally. The teachers here seem to use very traditional teaching methods, with the tables lined up in rows, and the teacher standing in front of them writing on the blackboard. Throughout my teacher training in Scotland we would call this "talk and chalk" teaching, which is something that most teachers in Scotland and Ireland are moving away from.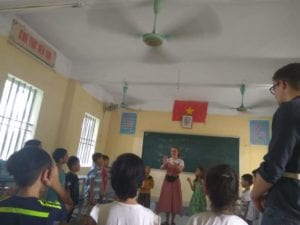 My teaching style and many of my teaching techniques have been picked up from and influenced by observing other teachers in practice as part of my Continued Professional Development. It is very encouraging to see that many of the teachers here in Hai Duong have also been engaging in this professional development by sitting in on our English lessons. They are very clearly interested in developing their teaching styles and learning together with us, as they have been giving up their summer holidays to come into school every day. They have seen the increased engagement within the classes, and have been able to observe teaching styles that are very different from the usual Vietnamese classroom.
We are now halfway through our placement here in Hai Duong, and I am more confident than ever that our work here will have a lasting impact. By providing the teachers here with an insight into how we teach at home, we are providing them with an opportunity to learn together, in the hopes that they will continue with some of the work we have been doing, long after we leave. As we work in solidarity with the teachers, we can learn together to make a lasting impact on the students here.
https://serve.ie/wp-content/uploads/2019/07/thumbnail_IMG_6458.jpg
960
1280
Serve Solidarity
/wp-content/uploads/2019/11/serve-logo.png
Serve Solidarity
2019-07-17 11:51:34
2019-07-17 11:51:34
Teachers Learning Together