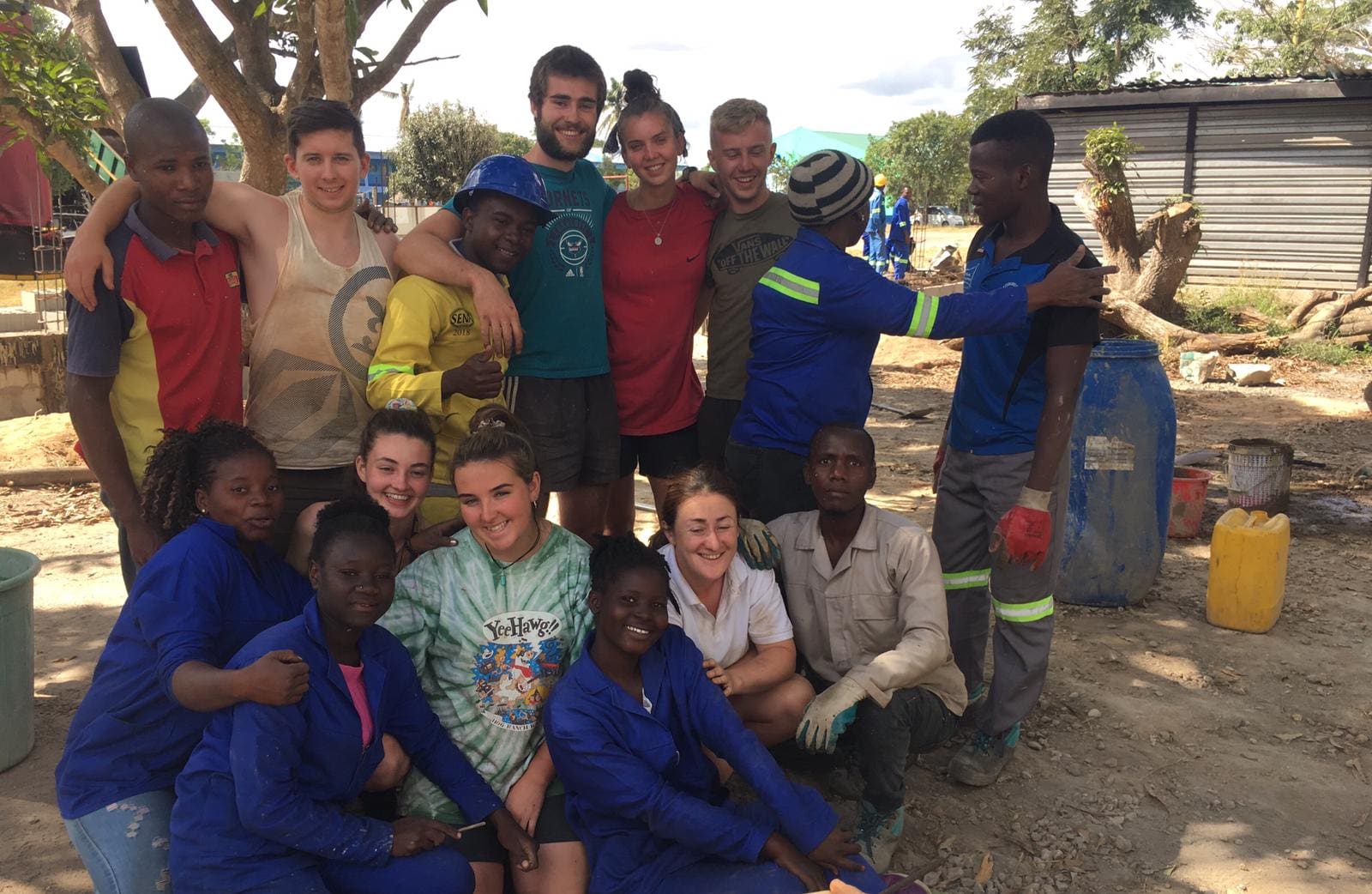 Experiencing Beira, Mozambique
By Orlagh Henry
When I arrived in Mozambique three weeks ago I had no idea what to expect from this experience. This morning when I woke up, I still had no idea what to expect from the day. Beira is unlike anywhere I've been before and continues to surprise me day in, day out, whether that be due to a frog jumping out of the toilet at me, the genuine connections that you forge with the locals despite speaking different languages or the medical and counselling centre that is being constructed on the YA Dondo campus as I type. This is a place where I am excited to wake up every day and where I've learnt to never expect the expected.
If you've heard about Beira, Mozambique recently it may be due to Cyclone Idai and the devastating effects it had on the city. You may envision a place of misery and poverty which is to some degree accurate. Beira is still recovering, homes were destroyed, families are grieving and if you look around you can see this, however this is not what defines Beira. While staying at Young Africa I've met some of the most genuine, welcoming and all around amazing people. From the moment we started work here we've been welcomed with a smile and friendly "Hola", we've been invited into English classes and been taught Portuguese, we've shared stories and jokes with the students through their broken English and our broken Portuguese and I've even been taught to dance to Michael Jackson's "Thriller".
The people here are never without a smile in their face,despite having so much to worry about they don't allow themselves to get caught up in their problems and the trivial day to day stresses which so often occupy our life's at home.What has to happen will happen even if it's a bit delayed,for example when the basketball hoops were only being assembled at 10:30am on sports day despite the fact that the first match was due to take place at 10am. The competition still went ahead,winners were crowned and all the rest but unlike at home where panic stations would have been at level 100 here they simply went about their work in their usual nonchalant manner.
I think Beira and Young Africia would surprise many and it certainly opened my eyes to the fact that poverty does not mean that these people live a life of complete misery or that they are far behind the times. Most of the students here own a smart phone of some sort, despite the fact that some of them may not have a proper home to go to in the evenings. Out in Dondo a medical and counselling centre is being constructed on the Young África campus and counselling facilities are available here at the Beira campus already something which certainly came as a shock to me considering that in Ireland we are still working to reduce the stigma around mental health.
I've learnt so much since arriving here and it's an experience that I don't think I'll ever forget.
https://serve.ie/wp-content/uploads/2019/08/WhatsApp-Image-2019-07-30-at-7.13.24-PM.jpeg
1042
1600
Serve
/wp-content/uploads/2019/11/serve-logo.png
Serve
2019-08-04 15:22:40
2019-08-04 15:22:40
Experiencing Beira, Mozambique