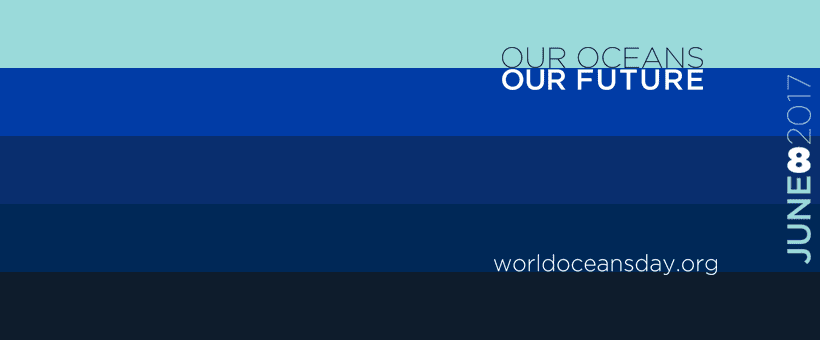 World Oceans Day 🌊- An Interview with Seán Lynch, OpenLitterMap
On World Oceans Day  we spoke with Seán Lynch from OpenLitterMap, a true example of an active citizen taking action for a better world.
So Seán, tell us a little about yourself.
My name is Seán Lynch. I am the only person in Ireland to graduate with one Masters of Science in GIS & Remote Sensing and another Masters of Science in Coastal & Marine Environments. I wrote my 2nd MSc Dissertation on an open source litter-mapping methodology which I have since developed into a web-based litter-mapping game that anyone can play, anywhere, on any device- just log in! I started teaching myself how to code about 12 months ago and I am developing OpenLitterMap by myself.
What made you want to pursue your work with, and for the environment?
Although I have always had an interest in Geography, Citizen Science and the Environment, it was after a gap 2-years travelling by myself that really motivated me to get more involved and start my own campaigns.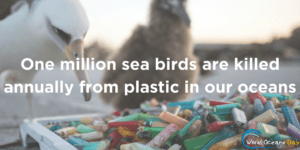 After working (a lot) for a year in Australia I was able to afford my divemaster training in Thailand and here I really fell in love and developed a strong personal relationship with the ocean, which I am committed to protecting for 100s of billions of future generations so they can experience the same quality of tropical marine life that I have.
So what was the idea behind OpenLitterMap and how did you come up with it?
As a non-driver, I spend a lot of time walking so I have a lot of time to think and look at the streets in detail. While most people whizz past and are (hopefully) more focused on the wheel, I have always paid careful attention to every cigarette butt, plastic bottle, sweet wrapper and everything else. In 2012 I wrote my first BA Geography dissertation on walkability, which was inspired by illegal dumping in my neighbourhood. The more I looked into illegal dumping, the more I came to appreciate the scale of small-scale littering, which is everywhere. I noticed it in Australia, Thailand, and everywhere else. By the time I came home and started my first masters I began studying Citizen Science and when I put everyone has a smartphone + litter is everywhere together, OpenLitterMap just seemed like the right thing to do.
How did you develop the idea into reality?
Patience. And a vision. It took me 1 masters to get the mapping skills down and another masters to understand the environmental side of things which resulted in my first basic litter-mapping methodology using QGIS and after that I had to teach myself how to code from scratch which was an uphill battle when they didn't teach me anything in my several years of education but through perseverance and an end-goal, I was able to put the pieces together and build a website that works on any device.
The masters definitely helped but they're not essential. All you need is a vision or a problem you want to solve and some time and motivation. And a code-buddy would be a big help too. Anyone can teach themselves web/app development online now for really cheap. I took some online classes @ €9/month which really brought my coding skills and web-technologies up to scratch. Shout out to Jeffrey Way from Laracasts for teaching me how to code!
Why is it important that we look after our ocean?
In 2010 alone it is estimated that between 8-12 million tonnes of plastic made its way into the ocean and this is expected to rise to ~70 million tonnes annually by 2025 assuming current trends continue (Jambeck et al. 2015). Once plastic reaches the ocean it is very difficult to remove and once each plastic bottle breaks down into thousands of little plastic pieces, it is even more difficult to remove. Most of the microplastics in the ocean today are from the macroplastics of the previous century and the macroplastics of today have yet to start degrading so we are in for some horrible surprises.
Potentially 100s of billions of generations of humans have yet to live their lives here and we have a responsibility to look after our only habitable planet and pass on the home we love in as good if not a better condition than we got it. Sadly, we are destroying our only home because we like to have little plastic drinks.
 In my opinion, the most realistic way of achieving reductions in this is by opening up basic geospatial data. This will enable geospatial analysts like myself to analyze litter trends over time and evaluate public service implementation like bin catchments or the routes of workers or volunteers who go around picking up litter. We can also use the data to create story-telling maps and educate people so they don't throw their stuff on the ground. The solution is really not that difficult.
What do you hope for future development of Open Litter Map?
Maybe I will release an android and an iphone app but that development and maintenance will really increase the cost of production. Right now it works on the browser on any device and I don't have to hire anyone else (because I can't afford to). If more people are willing to make a financial contribution to this working platform then I would like to hire other developers and graphic designers to improve the look and feel of the game and make it more fun and more accessible for everyone.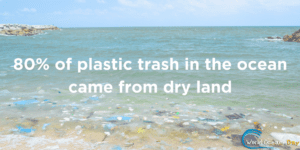 I have a few more surprises in store but you will have to keep checking the site and sign up to get the updates I send out by email.  There are currently 10 categories and about 100 items and I have a few more I am planning on including soon. I also released Littercoin (LTRX) recently so dedicated litter-mappers can get paid cryptocurrency for mapping litter 7-days in a row. You can use these tokens however you want and use them to pay anyone who accepts Littercoin and soon you will be able to use them to vote on different proposals to determine the future of OpenLitterMap via the OpenLitterMapDAO (Decentralized Autonomous Organisation).
What motivates you to continue the work that you're doing?
There is millions of tonnes of plastic going into the ocean every year. It's not absolutely not acceptable. Simple as.
The Sustainable Development Goals have dedicated Goal 14 to Life Below Water – with a focus on preventing and significantly reducing marine pollution of all kinds. The UN Ocean Conference is currently taking place in New York where world leaders and organisations are discussing Goal 14 and are coming together to plan and reverse the decline in the health of our ocean for people, planet and prosperity. What message would you like to send to World Leaders?
We need to act now. OpenLitterMap is a platform that can open up the basic geospatial data we need to educate others and inform better policy. Please use it and encourage others to do so too.
Do you feel that we can be the change and contribute to SDG 14 and more, to make our planet a healthier one?
We are the only species who can contribute to the SDG's and be the change to stop plastic going into the ocean. The future of life and ecosystem services are literally dependent on this generation to act. The result of failure will be catastrophic for the future of all species on our only habitable planet.
I want to help, how can I get involved?
There are many ways individuals can make a huge impact by reducing their plastic footprint. If you are going to continue to consume disposable plastic products, please don't throw them on the ground and encourage others to dispose of their plastic items responsibly. If you would like to become an expert litter-mapping Citizen Scientist, you can visit openlittermap.com/signup and make a geospatial contribution to the free and open database. Anyone can download all of the data per Country, State or City in a single click. No 3-rd party APIs. Login, press that download button and you get everything downloaded into an Excel file which is ready to be imported into any problem-solving development environment (eg. GIS, R). On a free plan you can upload 1 image a day from levels 0-4, 2 images a day from levels 5-9 and 3 images a day from level 10. If you configure your wallet and you upload 7-days in a row I will even pay you 1 Littercoin (LTRX) and you can watch the maps + charts update as soon as your images are verified (see openlittermap.com/global). If you really like the platform and you would like to upload significantly more than that, please consider a small financial contribution so I can keep working on this full-time and hire other developers and artists to improve the platform. For as little as 30-cents a day or for a maximum of a euro a day, you can sign up for a monthly subscription (€9, €20 or €30 per month) and make a financial contribution to the development of OpenLitterMap.
Instruction Manual on How to become an expert litter-mapping Citizen Scientist on the OpenLitterMap platform.
Turn your geotagging on. OpenLitterMap will not accept non-geotagged images.
– On the iPhone go to the home screen
– Open Settings
– Go to Privacy
– Turn location services on
– Turn Camera On "while using"
– On the Android
– Open the Camera App
– Visit the camera settings
– Enable geotagging
– You may have to turn on GPS too by pulling down the top-menu, it differs per device.
Take clearly identifiable pictures of litter. You are the one who has to process them later!
Create an account, verify your email and login @ openlittermap.com. It works on mobile or laptop!
Once you login you will be brought to openlittermap.com/submit. Here you can click on the submit drop-box or drag your images in. Depending on how powerful your device is will determine how many images you can upload at once.
Once your geotagged images are uploaded successfully you must then tag litter to each image. Visit openlittermap.com/profile and start tagging litter. You can tag as much litter per image as you like.
Submit the image(s) for verification.
(Optional) Set up your Ethereum wallet and start getting paid in Littercoin!
Thanks Seán! We encourage all of our volunteers, supporters and friends to log in, be empowered as Citizen Scientists and take action for a better future!
https://serve.ie/wp-content/uploads/2017/06/wod-our-ocean.png
340
820
Serve
/wp-content/uploads/2019/11/serve-logo.png
Serve
2017-06-07 11:37:38
2017-06-08 11:30:52
World Oceans Day 🌊- An Interview with Seán Lynch, OpenLitterMap